RBS & RB Harpic Toilet Cleaner
Reckitt Benckiser
Overview
The Harpic Toilet Bowl Cleaner provides a solution to ongoing sanitary problems in third world countries. It cleans and maintains all areas of the toilet/bathroom to help over 2 billion people without proper sanitation services. The toilet bowl cleaner was thus sent out with an emphasis on those living in third-world countries to meet several UN SDGs such as Good Health and Well Being (#3), Clean Water and Sanitation (#6), and Partnership for the Goals (#17).
Authors
Taylor Hirsch
Tomasz Domanski
Sanjana Alety
Michelle Sy
Erik Aguilar
School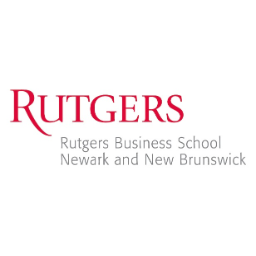 Rutgers Business School
Professor
Joseph Markert
Innovation
The development process of the Harpic Toilet Bowl Cleaner started with the marketing department of Reckitt Benckiser testing the concept with consumers for their needs and the firm realizing how many people across the planet lack access to adequate sanitation facilities. The marketing department then presented the idea to R&D which developed the actual product itself, tested it for a lifespan of two years, and tested the product together with the marketing department for consumers. The product test was successful and thus the product was scheduled to launch. The toilet bowl cleaner was thus sent out with an emphasis on those living in third-world countries to meet several UN SDGs such as Good Health and Well Being (#3), Clean Water and Sanitation (#6), and Partnership for the Goals (#17). Specifically, Harpic partnered with Save the Children in India, the world's leading organization for improving the quality of the lives of children. New water and sanitation programs were launched across four states within India to better the quality of water, healthy sanitation, and defecation, as well as overall good hygiene practices through the promotion of the Toilet Bowl Cleaner.
The financing of the concept came from the firm knowing the price-per-unit and thus the company started to understand the potential sales from the product. The funding came from within the company, specifically from the budgets of R&D (which has its own budget for development) and Marketing (which has a budget for consumer testing). The money was invested ahead of the time of the launch in R&D during the phase of product testing and potential investment in the production.
Inspiration
The inspiration for Harpic Toilet Bowl Cleaner was from Reckitt Benckiser's main purpose "to protect, heal and nurture in the relentless pursuit of a cleaner and healthier world", cited by their website's page, "Purpose and Compass". The organization has always focused on sustainability and pursuing to innovate, to protect the environment, and to improve people's lives around the world. Before the innovation, millions of people around the world were without any proper toilet hygiene and millions more without proper sanitation. There was a lack of support for fixing the global problem. Reckitt Benckiser detected this growing problem, which initiated themselves to innovate and spread their innovation to third world countries that were suffering from poor hygiene. By doing this initiation, they were fulfilling their purpose of pursuing a cleaner world, continuing to maintain their purpose by developing new missions. These missions are campaigning their Harpic products to markets and partnering themselves with global organizations to accomplish their goals. One of their partners is Water.org, a nonprofit organization to bring clean sanitation to the world. "Harpic and Water.org's #MoreThanAToilet campaign broke the silence of the global sanitation crisis, stressing why a toilet is much more important than realized", a positive mission to their overall purpose. Artur Domanski mentioned that he is " in awe about their effective progress with Harpic and with Reckitt Benckiser... a healthy global path for the future ".
Overall impact
Harpic has helped millions of people all over the world have access to a hygienically clean toilet and education on hygiene and sanitation. Its educational programs alone have reached 90 million people since 2013. One country in particular that has been greatly impacted is India, where Harpic is the leading toilet cleaner. Harpic partnered with Save the Children for their Sustainable Toilet Sanitation Program in 2011. Together, they provided sanitation facilities for households and schools in rural and urban parts of India, as well as educational programs to bring awareness to sanitation and discourage open defecation. Harpic was advertised in pop culture through Bollywood films and popular actresses like Swara Bhaskar who helped normalize using a clean toilet. Another recent campaign was in 2018 when Harpic partnered with Water.org on the Sanitation Crisis, which promised better sanitation and hygiene to around 720,000 people; currently, more than 16 million lives have been changed and over 82 million people have viewed this campaign.
The short term effects of Harpic have been increased access to sanitation products and improved public health around the world. Citizens who did not have access to toilets and defecated in public were susceptible to contaminated food and drinking water and more easily spread diseases. Over the long term, more people will be able to lead longer, healthier lives. In India, there has been a lot of evidence to show how Harpic has left a huge impact on the country. 80 million household toilets are estimated to have been built since 2014 and Harpic has become one of the most trusted brands in India, as well as a variety of other countries.
Business benefit
This innovation has been extremely successful and beneficial to Reckitt Benckiser, as it has provided extreme sales increases as well as the ability to improve consumers' quality of life. According to our interview with our contact, "The project of the Harpic Toilet Bowl Cleaner generated very incremental sales for the company. It was successful in the lead launch markets and was thus successfully launched into other nations worldwide. The innovation opened up new markets where water is scarce in countries such as India and South Africa, and strengthened its penetration in existing countries." In these countries, specifically in India, 1 in 3 people do not have access to a toilet. RB's work with partner organizations such as Water.org has brought access to sanitary water to millions of people. This means that the product has allowed more people to have access to sanitation, which promotes the charitable and philanthropic assets of Reckitt Benckiser and Harpic as a whole. Our contact also shared that "The production was expanded from the main manufacturing plants in the company into the local manufacturing plants to offset certain costs such as shipping, whereas it would not be as expensive as it was before. Overall, the product also strengthened the brand positioning versus its main competitors such as Unilever and Henkel."
Consequently, the growth and expansion has benefited the company as a whole in multiple different facets. Through increased sales, revenue was re-invested into R&D for additional research projects and product innovations along with further consumer education to bring greater hygiene for healthier homes and happier lives. The innovation mainly benefited the consumers as shown by the increase in sales. Because of this, the company needed to create a bigger sales organization and since the launch was very successful, it opened up new production sites in new geographical locations around the world. The product is now also being produced in local plants and it has given more employment opportunities for workers in their respective countries due to the expanded production.
Social and environmental benefit
Harpic has not only successfully aided millions of people around the world with better sanitation and improved hygiene but also with cleaner toilets. This innovation benefits society and the environment in numerous ways as it has a positive impact on society. Harpic primarily benefits the people who are directly affected by no access to a toilet. The innovation operates in a way where Harpic has partnered with www.water.org to put an end to the global Sanitation Crisis. This partnership will help bring a sustainable water supply, better sanitation, and healthier hygiene to millions of people. Harpic began its movement in 2013, and ever since, it has had an outreach of 90 million people through educational communications. Harpic benefits the global community as it has reached audiences across the globe from Asia to Europe to the Americas. How Harpic benefits society and the environment are primarily through delivering exceptional solutions that perfectly clean toilets and bathrooms, and this ultimately leads to an improvement in the sanitation and overall hygiene of individuals in society.
After the interview the team conducted with Artur Domanski, an employee of Reckitt Benckiser, we were able to gather more insightful information on the qualitative and quantitative impacts and benefits of this innovation. Domanski stated, "Harpic is the kind of innovation that educates society on hygiene and sanitation while it successfully delivers upon it. Harpic benefits society by providing healthier sanitation as people care about the hygiene of their toilets and bathrooms. Thousands of people die due to unhygienic bathrooms and due to diarrhea. Via maintaining everyday proper hygiene in the bathroom and toilet environments, we prevent diseases such as diarrhea and all pathogen-related diseases such as E. coli, Salmonella, Pseudomonas, and Listeria. All of these pathogenic microorganisms are responsible for gastro-related diseases. Over 1.6 million people die per year due to diarrheal diseases and thus Harpic plays a vital role in hygiene. In regards to the environment, products are created for regions where water is scarce, and using Harpic can control hygiene by not flushing as often, and thus, saving water. Consumers do not have to flush then that often and can thus save vital amounts of water needed in their everyday lives." By interviewing Domanski, we were able to better understand Harpic's drive for improving society and the environment. Additionally, through the information that Reckitt Benckiser employee, Artur Domanski, provided us, we were able to closely learn about the qualitative and quantitative impacts and benefits of Harpic.
Interview
Artur Domanski, Senior Associate
Keep this story going! Share below!
Reckitt Benckiser
Slough, GB
Business Website: https://www.rb.com
Year Founded: 1814
Number of Employees: 10000+
Reckitt Benckiser (RB) is a global organization of over 40,000 employees and is thus considered to be a very large corporation. It is one of, if not the biggest health, hygiene, and home product companies in the world.