Raising the Standard of Living
SLCE Architects
Overview
SLCE Architects is one of New York City's largest architecture firms. It focuses on the development of affordable housing units and providing equal housing opportunities to all residents. The firm desires to raise the bar for the standard of living in New York and creates quality housing units that can be enjoyed by individuals of all income levels.
Authors
Paul Petrone
Tyler Belle
Kristy Lau
Machiami Kamara
School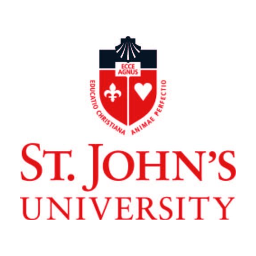 St. John's University
Professor

Charles Wankel
Innovation
Affordable housing is essential to the health and well-being of people. However, many individuals throughout the world struggle to get access to affordable housing and are forced to live in substandard housing units. This is a result of numerous real estate developers focusing on the development of ultra-luxury housing. SLCE Architects is an architecture firm in New York City that specializes in affordable housing developments. Christopher Palmeri, Project Manager of SLCE Architects, states that the organization prides itself in creating, "Architecture for all walks of life, from ultra-luxury to low-income. While fancy buildings do have their place in New York, the cost of building these works of art are passed down to the inhabitants of the buildings." They have participated in more development than any other firm, and seek to address an array of aesthetic, social, and economic needs. The organization has helped raise the bar for the standard of living in New York by working on 80/20 housing projects, where 20% of the units are dedicated to affordable housing. This allows qualified low-income individuals to get access to units that are just as good as others for a substantially lower price.
Palmeri states that the firm has engaged in the development of micro-housing. Since units in Manhattan are priced per square foot, the development of much smaller units allows them to be much more affordable. These units have become very popular since many people do not need such a large space, which usually becomes cluttered with unnecessary belongings. The firm stands out from others because it has efficient processes that allows the company to reduce costs. SLCE Arhictects is then able to pass along this savings to consumers, thus making it affordable to individuals of all income levels. The organization's priority is creating a quality product that can be enjoyed by the end user. Palmeri states, "We try to put ourselves in the perspective of, what home would I like to live in?" In many of its developments, the firm has created wellness centers, healthcare facilities, and childhood development centers. Lastly, the firm stands up to its developers, and ensures that guidelines uphold their values.
Inspiration
During the Great Depression unemployment rose to 25%, homelessness increased, and housing prices decreased significantly. So, many architects and developers left housing projects unfinished and did not renovate any of their buildings. This resulted in the expansion of impoverished areas and forced a great deal of people that resided in urban locations to live in tenement-style housing. These were small and dingy spaces. When SLCE Architects was created in 1941, its founders had a goal of raising the bar for the standard of living in New York. They recognized that a significant number of New Yorkers were struggling from these poor living conditions, such as lack of lighting, poor air quality, and the lack of proper sanitation facilities.
The current partners of SLCE Architects have made it their mission to "Reshape every borough" and have maintained the values of the founders of the firm. They have realized that they have a responsibility to better their community. Palmeri says, "I really like the idea of helping out the average person. A lot of Manhattan real estate is incredibly expensive, and it is really nice to do the low-income developments because they are tangible to anyone. Who really wants to help the big shot behind the desk?" Additionally, the organization has recognized that there are a significant number of people who are not eligible to receive government assisted housing but need a little bit of help and are falling between the cracks. Working on these developments has shined a positive light on the business and has made it well known among developers and city planners. It has made people trust the organization and turned it into something much larger than what it was initially intended to be.
Overall impact
SLCE Architects has different projects that help them build sustainable housing for people, which include the 80/20 program and their micro housing system. These programs are made to help people save money on their space because in New York our rent is based off the square footage of the apartment and micro housing is making the apartment smaller with only the necessities so it will becomes affordable for a greater number of people.
SLCE has made a massive impact on the community with all of its work on affordable housing. In the interview with Palmeri, he mentions that SLCE wants to help people who truly need it and try to make the best, personalized, most affordable experience for the individuals who are receiving help from SLCE.
Business benefit
If an individual requests for a house to be designed, SLCE will put itself in the shoes of the consumers and ask inwards, "What kind of unit would I like to live in?" Doing this allows for strong user feedback, which can then be carried down to other potential users by word of mouth. Thus, this helps SLCE to develop additional relationships with consumers and allowed for company expansion. Additionally, since the firm is constantly doing affordable housing developments, it has become very aware of all of the regulations of these developments. This allows the firm to be more efficient than its competitors and complete jobs more quickly. Many real estate developers now choose SLCE as their exclusive architecture firm since they know that SLCE will perform the most efficiently and best. Therefore, SLCE's initiative to give back has allowed for a transformation of their business model and for the company to grow exponentially.

Social and environmental benefit
When it comes to architecture and designing, it is very important that the steps taken will benefit not only the person wanting the unit, but society and the environment. SLCE Architects is striving for a long-term goal of sustainability and overall positive change.
SLCE complies with Leadership in Energy and Environmental Design (LEED) in order to acquire green building certifications. LEED creates a standard for sustainable building and promotes reducing the consumption of energy and water. It also makes sure that the construction process does not create a lot of waste and that the materials used in these constructions are recycled properly. This improves air quality, which is especially important in the present due to COVID-19. By providing people with these innovations in design, SLCE Architects clearly is not just exceeding standards for the end users but for the community and environment as a whole.
Another way that the firm's innovations benefit society and/or the environment is utilizing higher quality air vents and high-cycle filtration systems, which SLCE implements into its program of giving low income residents the best for a low price.
Interview
Christopher Palmeri, Project Manager
Keep this story going! Share below!
SLCE Architects
New York City, New York, US
Business Website: https://www.slcearch.com/
Year Founded: 1941
Number of Employees: 51 to 200
SLCE Architects is one of New York City's largest architecture firms. The firm specializes in low-income and affordable housing developments and seeks to raise the standard of living for all.