Rag Rugs From Old Sheets
Finlayson Oy
Overview
It has been estimated that Finnish households possess unused textiles worth more than 280ME, and approximately 90,000 kilograms of reusable textiles go to waste every year. Therefore, Finlayson started to collect surplus sheets and duvets from their customers and manufacture rag rugs out of them. The innovation of Finlayson reduces the waste of reusable textiles, while it offers economic growth through hiring subcontractors and increased sales, as rag rugs made from reused textiles are later sold at Finlayson stores in Finland.
Authors
Essi Halonen
Frida-Maria Kuusiluoma
Matias Majamäki
Hannes Siitonen
School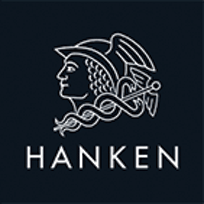 Hanken School of Economics
Professors
Martin Fougere
Anna Dziuba
Innovation
In February 2016, Finlayson started a business model which offers a possibility for customers to recycle old deprecated sheets and duvets at Finlayson stores in Finland. For every recycled product, customers received compensation to use for their next purchase. The collected sheets and duvets were woven into rag rugs in Finland and sold later in their stores.
At first, the sheets were collected for a shorter time period, and the first collection of rag rugs was released in summer 2016. Due to the great reception of the products and the recycling possibility, Finlayson continued to collect the old sheets and duvets and weave the rag rugs. The first rag rugs were sold out in just a few days.
SDGs which the project affected are numbers 9, 12, and 13. Finlayson built a comprehensive recycling model for reusable textiles and expanded their life cycle. In addition, recycling sheets and manufacturing rag rugs out of them is an innovation which is a part of responsible consumption and production. This way of thinking can decrease the amount of textile waste to be burned or taken into landfills, and the need to produce new cotton would be reduced. This in turn helps to fight against CO2 emissions and use of water in cotton manufacturing.
Inspiration
The inspiration for the innovation goes back to 2014, when the current owners purchased Finlayson. "When we first walked in, we said we have to draw a new flower print, and I realised that I can't draw another flower print for the next 20 years when the world is currently in such a mess. The textile industry is the most criminal industry in the world and everyday employees and nature are exploited so it doesn't feel good when I'm told to draw a new flower print." Jukka Kurttila, the CEO of Finlayson, elaborated.
Under the new ownership, Finlayson started to rethink the meaning of design and the values of the company. According to Kurttila, the current values are based on Finlayson's history in the 19th century, when Finland was only starting to industrialise. Back then Finlayson acted as a forerunner for a Finnish welfare society by offering schools, day cares and churches for the use of the employees and their family members.
As in the 19th century, Kurttila sees that the mission of Finlayson is to support current society welfare in order to make people's lives better and the world a better place to live. He sees that the mission of design is not only to make something pretty. In this context, Finlayson started to resolve the issue of recycling old duvets and sheets. According to Kurttila, when Finlayson's competitors offer recycling services, most of the recycled textiles go to landfill. "That didn't feel like a recycling for me," said Kurttila. For Kurttila the natural way to start to resolve the issue was rags and rag rugs.
Overall impact
Finlayson has estimated that there are approximately 280 million euros worth of closet textiles in Finland. Kurttila described closet textiles as textiles which are not used anymore but are in too good condition to be thrown away as waste. "It's a kind of installment which is missing from our GDP. Finns have tons of textiles in their closets which are completely idle when there doesn't exist a working recycling system." During the first year, Finlayson was able to collect over 50,000 kilos of textiles for the rag rugs through Finlayson's own channels and through Reuse Centres.
In a very short period of time, Finlayson was able to form a recycling model for used sheets and duvets and to create a supply chain for raw material used for their rag rugs. Finlayson also immediately gained a lot of positive feedback from customers and publicity. On a wider scale, Kurttila sees the publicity of the rag rugs as a good way to "rant" about sustainability and the situation of the Finnish design industry. "The welfare society is falling apart, politicians have failed to fulfill their tasks, and organisations are incapable to do anything. Naturally I feel like it is the duty of companies to save the world. It's capitalism. Companies are hoping for stable business environment and if current system is not able to deliver that, the companies have to lead the way. Little by little this has started to happen."
Business benefit
Rag rugs have been selling out very well as Kurttila mentions that, "We sell them faster than we can produce more." Therefore, more weft is needed and the so called "campaign" of recycling old sheets has become a continuous business model for Finlayson.
The campaign received a highly positive reception instantly, and during the first six months, Finlayson received 20 thousand kilograms of recyclable textiles. The enthusiasm of consumers towards this campaign surprised everyone, and textiles were brought to the Finlayson stores more than they were able to take. At the same time, the campaign has increased the sales of the company and enhanced consumer satisfaction. Customers were pleased that they finally had a place where they could bring their old sheets.
For Finlayson it is also beneficial to receive a steady and affordable flow of raw material as textiles and give the customers a reason to visit their stores more often. The company wants to be profiled both as a responsible player and a creator of textile recycling solutions, which has given Finlayson a lot of positive visibility. The idea behind the collection campaign became part of the company's business model, and Finlayson adds recycled materials to its product line by line. In addition, Kurttila mentions increased employee satisfaction. He believes that the workers of Finlayson are truly proud of what Finlayson has done as a company and honoured at being part of the good work.
Social and environmental benefit
As Jukka Kurttila mentioned in the interview, he believes that the most important outcome of this innovation was to raise awareness of the current situation of the design industry. According to Kurttila, it is vital to truly cure the world instead of only talking about it. The benefit of this innovation can be compressed into one sentence of Jukka Kurttila, "Recycling and responsibility must be a part of the business if we want our children to have a world where they can live - at the same time, the circulation economy creates new jobs and reduces the amount of textile waste generated in Finland."
Recycling of the sheets and manufacturing rag rugs from old sheets has forced Finlayson to think outside the box, as it was the first innovation of the company since the new owner and CEO took office. The roots of this project go back to the fact that 90,000 kg of reusable textiles go to waste, and it is estimated that there are textiles worth 280ME lying in the closets of Finnish homes. At the same time, cotton cultivation consumes enormous amounts of water, chemicals and land. It is cultivated in countries that are already suffering from water scarcity and may also face human rights concerns. However, manufacturing rag rugs has not been a simple project, since the tradition of industrial weaving in Finland is already disappearing. Therefore, this type of large cooperation with a subcontractor has also had major social benefits in addition to the environmental benefits, as it has almost saved the carpet weaver company of Taina Pajuoja from bankruptcy and at the same time created new jobs in Finland.
https://drive.google.com/file/d/1OzKTSVy3t2zv2uBG3oqrikNpCVSBb0Ja/view
Interview
Jukka Kurttila, CEO
Keep this story going! Share below!
Finlayson is a Finnish design company founded in 1820 in Tampere, Finland. The core business of Finlayson is to manufacture home textiles, and it is featured to be the most sold and loved home textile manufacturer in Finland. Currently Finlayson has more than 30 shops in Finland, and once it used to be the largest industrial company in the Nordic countries and a pioneer in many areas. Today the company is also recognized for its sustainable approach.