Quality Education at Your Doorstep
RJB Tutoring
Overview
RJB Tutoring is a premier in-home tutoring company that offers their services throughout Brooklyn, Queens, Manhattan, and Long Island. Established in 2010, they have over 50 tutors, certified teachers, and subject specialists that have helped hundreds of students achieve academic success with tutoring sessions that take place in the comfort of your home, on your schedule.
Authors
Connie Cheung
Robinson Arana
Joseph Bontempi
School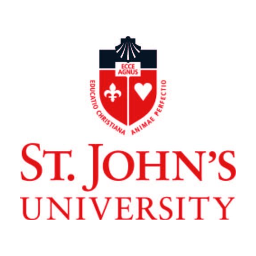 St. John's University
Professor

Charles Wankel
Innovation
RJB Tutoring is a traveling tutoring company that offers 1-on-1 tutoring to students from Kindergarten to 12th grade. They have over 50 skilled tutors available to teach subjects ranging from ELA (English Language Arts), Math, Science, and Social Studies to the ACT and SAT exams. Their company is based in Long Island, New York, and they travel all over the city to bring quality education to your doorstep.
RJB Tutoring has been helping working families and their children achieve education equality since 2010 by fitting their services into their busy schedules. They have a new approach for tutoring, facilitating their services to today's working families according to their specific needs.
RJB Tutoring helps a wide target of students, matching them with a personalized tutor that can help them achieve academic success. They are so confident in the way they provide their service that they can guarantee academic improvement.
Inspiration
RJB Tutoring was founded by Romual Jean-Baptiste, also known by his students as Mr. Rom. During his first years of teaching Rom noticed that students easily fell behind in their primary subject and realized most of them could benefit from additional tutoring, which in turn sparked his initiative into providing a way to help students improve their academics.
Rom realized that in order for students to get good grades, they not only needed to memorize subjects from school, but they also needed to learn how to take exams. Rom mentioned in his interview that learning how to take exams is a necessary skill set for his students, and he had realized that the schools were not focusing on this subject enough.
Rom's initiative developed from his early experiences as a tutor; he saw what other companies were doing, but he took his concept a step further by developing a system where he matched students with specific tutors and designed tutoring sessions that took place in the comfort of your home, on your schedule.
Overall impact
RJB Tutoring has had a significant impact on both the students they tutor as well as the parents of the students. Since the tutors travel to the students' homes, it allows for a more personal and engaging experience. Not only do students receive one-on-one interactions with the tutor, but they are also able to be taught in a way that is designed specifically for them. Tutors are able to customize their programs in a way to get the most out of the students. This is especially important for students that may have special needs. They are able to stay in the comfort of their homes and not be engaged in an unfamiliar environment.
RJB Tutoring also takes away the need to travel. This is beneficial for the parents of the students. The company is very accommodating whether the child comes from a single-parent home or has busy parents. By being a service that comes to their customer, it saves travel time and costs. It also allows for a lot of flexibility, as the company works around the student's schedule.
RJB Tutoring has had long-lasting effects on their students. While there are recurring students, the subject in which they are being tutored in differs year to year. This proves that the company is making significant strides. By having the same students come back every year, it shows that they are satisfied with the service. It also proves that the service is working as they do not have to repeat the same course. The innovative ways of RJB Tutoring have had an excellent impact on students and the business overall.
Business benefit
There are a few business benefits for RJB Tutoring's service. One benefit is the way in which they charge for their service. Instead of charging by the hour, the company charges for blocks of hours. They offer either 12, 24, or 40 tutoring hours. This guarantees the company 12 hours of service at a minimum. This not only secures a great number of hours, but it also allows the tutors to take their time in making sure the students comprehend what they are teaching.
Another benefit for the company is the fact that the tutors travel to the students. This saves the company costs on maintaining their own teaching center. They do not have to pay to rent a big building to accommodate the tutors they employ and the students they teach. This also allows more resources to go into school books and supplies. The company is also able to employ more tutors than the average tutoring company. With over 50 tutors at RJB Tutoring, it gives them the ability to maximize their presence in the market.
RJB Tutoring's innovation also allows them to be very flexible with their scheduling. The company does most of its business after school hours and on the weekends. RJB Tutoring employees are New York State certified teachers and specialists, so they may be busy with their day jobs during normal work hours. By allowing their employees to have flexible scheduling, it allows them to work out times that are convenient for both the employee and the student. These benefits give the company a good name and show that they are a great company to work for.
Social and environmental benefit
The primary social benefit that RJB Tutoring's innovation brings to the table is they offer an easier and more effective way to reach students. The company takes away the difficulty of students and their parents finding the time and means to get to a teaching center to receive additional academic services. By having the teacher come directly to the student, it allows RJB Tutoring to have a greater impact on society. The company is able to teach students that may not normally be able to use such tutoring services. Their customized program allows them to teach the students in a way that is more comfortable and allows them to truly explore the limits of their mind. The company maintains that it is "all about the parents and students having an academic peace of mind."
The environmental benefits are related to the fact that RJB Tutoring does not need a big facility to maintain its business. If the company were to continue business without utilizing their innovation, they would need to maintain a learning center that is open 7 days a week. It would have an adverse effect on energy conservation, water use, and other environmental issues related to keeping a building open every day of the week. By cutting out this part of the business, it allows RJB Tutoring to be more environmentally conscious.
Interview
Romual Jean-Basptiste, Founder
Keep this story going! Share below!
RJB Tutoring
New York City, New York, US
Business Website: rjbtutoring.com
Year Founded: 2010
Number of Employees: 51 to 200
RJB Tutoring is a premier in-home tutoring company that offers their services throughout Brooklyn, Queens, Manhattan, and Long Island. Established in 2010, they have over 50 tutors, certified teachers, and subject specialists that have helped hundreds of students achieve academic success.