Putting Rural Communities on the Map
Inspiralba
Overview
Inspiralba's emergence occurred via entrepreneurial innovation from the founder, Ailsa Clark. By applying her pre-existing knowledge and experiences from working both freelance and within the local council, to a new, similar context. The business model was simple according to Ailsa, "To still have the same business model working freelance that I did previously, generating income and surplus to reinvest in different projects by simply changing the environment to working within a social enterprise". Inspiralba's work exemplifies the real-world application of Sustainable Development Goal 9 "Industry, Innovation and Infrastructure" by fostering innovation within rural communities.
Author
Declan Macdonald
School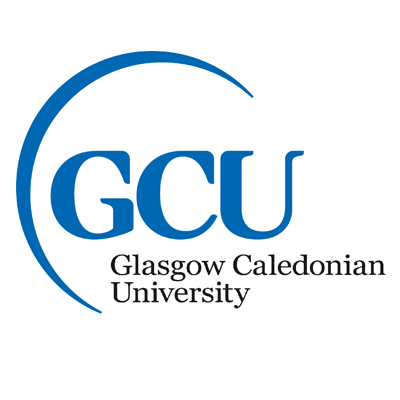 Glasgow Caledonian University
Professor

Leslie Huckfield
Innovation
The Vital Spark project is one of many examples of this innovation applied to a real life context, aiding sustainable business development in rural areas in Argyll and Bute. The Vital Spark Project, developed by Inspiralba in partnership with Firstport- provided support in business planning, bookkeeping and fundraising to local startup, Wee Toon Environmental Solutions. An enterprise which has provided employment and training for people facing barriers to work: improving their confidence, communication, social and life skills within the Argyll and Bute area. With the help of Vital Spark, the enterprise secured a council contract to provide garden maintenance, landscaping, joinery work and customised shed design. Breaking down barriers to work was pivotal in yielding economic upturn, Inspiralba's role in providing employment within rural areas is the very essence of SDG 8 "Decent work and Economic Growth". Inspiralba is promoting the need for businesses in rural communities and helping get funding to expand and provide more jobs
Inspiration
From her past experience working within Argyll and Bute, she learned transferable skills and applied them in a new context, Inspiralba. The innovation itself was formed on the back of the founder's intuition, stating: "all these skills I had learned previously, management, securing funding etc. could be put into something where people want to do stuff instead of people who don't want to" – simply, she could utilise these skills acquired to aid sustainable business development in rural areas.
In essence, Inspiralba's mission is to assist community-based organisations in turning their ideas and aspirations into robust, sustainable business activities, supporting the rural regeneration of Argyll and Bute through social enterprise and employability. The community projects Inspiralba take on perfectly annotate the day to day applications of this innovation.
Overall impact
Along with Vital Spark, Inspiralba has been committed to revitalising the area of Argyll and Bute through supporting various projects and developing its own. The organisation's leader, Ailsa Clark, spoke extensively about the problems that the region was facing. She identified that the region had a population demographic that was not only increasing in age but was also reducing in size. She believed that this was due to young people in the region having the perception that all the opportunities available to them were to be found in Scotland's urban areas.
To combat this, she has introduced projects that will inspire young people in the area showing them that there are opportunities to be found in the area of Argyll and Bute. One such project was the Bute Digital Summer School. This project gave young entrepreneurs a vital introduction into the digital world and showed them that it was possible to be successful in rural areas through the use of e-commerce. This is in line with Ailsa's beliefs as she was extremely passionate about young people creating their own opportunities through entrepreneurship and has supported many local entrepreneurs.
Inspiralba has supported a variety of local business projects like the Campbeltown Community Orchard and Garden; this enterprise has been supported for 3 years by the organisation. With the help of Inspiralba, the enterprise has been able to secure more land which will result in higher value crops. This development will allow the enterprise to employ more people and will keep the business sustainable. This development also commits to two of the United Nations Sustainable Development Goals:
SDG 8 (Decent Work and Economic Growth): crop-growing is a vital industry for rural areas and this project is creating many jobs in the area and is still growing;
SDG 9 (Industry, Innovation and Infrastructure): by developing the land they have purchased, the enterprise is creating opportunities that can benefit the areas for years to come.
Business benefit
Ailsa explained in the interview, with Inspiralba being a social enterprise with charitable status, that annual returns and financial statements have to be handed over to OSCR (Scottish Charity Regulator) and the UK government body, Companies House. On first inspection, Inspiralba's financial statement contained on Companies House website details that the social enterprise made a loss of £16,694 for the year 2017, however on further investigation this was a planned reinvestment rather than a loss.
The report highlights that although a loss was made, the business was able to benefit in other ways. These benefits include healthy reserves being retained and the business being able to concentrate on strategic priorities which included social enterprise start-up, growth, employment and education. This, therefore, places the social enterprise in a better position to work towards SDGs such as Goals 4 and 8, quality education and economic development. Inspiralba were also rewarded £16,975 in funding and grants. Examples of Grant income include partnerships with social enterprise development agencies Firstport and Unltd for the Vital Spark Program and also funding from the Argyll and Bute Council. Partnering with Unltd also enabled Inspiralba to assist with the development of 27 new social enterprises. As such, Inspiralba benefits through working alongside and creating strong relationships with many other organisations and social enterprises. These partnerships coincide with goal 17 of the SDG's, "Partnership for the Goals", as they are helping to achieve sustainable development across Argyll and Bute.
In future periods, Inspiralba is anticipating reductions in revenue income and expenditure, choosing to focus on activities relating to social enterprise, employability and education. New income streams are hoping to be added through reinvestment and consolidation. The company hopes to break-even next year as 2016/17 is the first year a loss has been reported and the directors holding the opinion that cash reserves can support this.
Social and environmental benefit
It is clear from researching Inspiralba that they aim toward, and in a lot of cases succeed in, having an impact on the local environment and society. From the interview with Ailsa, it was very easy to pick up on her passion for supporting rural and community benefit in Argyll and making it a place of opportunity for locals and those choosing to live and work in Argyll.
It was estimated by the end child poverty coalition in 2016 that over 20% of kids in the Argyll area are living in poverty. This social issue has major implications for Inspiralba's plans to develop the talent of the future. In order to try and reduce the poverty impact the 2017 Inspiralba annual report shows a donation of £1500 towards The Hope Kitchen Project Crowdfund. This allowed the local charity to move to new premises. Hope Kitchen provides food and shelter for those in need within the Argyll Area and Oban in particular. This work also is in line with the UN SDG 1, no poverty, as Inspiralba are using their influence to try and reduce poverty in the local area, linking to the goal of no extreme poverty by 2030.
Inspiralba are also environmentally conscious and that shows with one of their main objectives as provided by OSCR, shown in figure 1 below: To advance environmental protection or improvement, particularly within the Operating Area through: discouraging the unnecessary depletion of natural resources through waste management, recycling and otherwise and through promoting education in the fields of sustainability.
The biggest example of the environmental work Inspiralba do is the Zero Waste Heros project. This project included work from 147 volunteers and allowed them to reach a massive 2524 people delivering workshops on issues such as cooking to avoid food waste, recycling tips and beach cleans. Inspiralba had hoped to build on this but they did not fit the framework for climate change funding.
Interview
Ailsa Clark, Development manager
Keep this story going! Share below!
Inspiralba is a social enterprise with charitable status, based in Campbeltown in Scotland. They provide integral development, management, funding and training support for the rural community spanning the length and breadth of Argyll. Campbeltown, the westernmost town in the island of Great Britain – with a population of just 4,852, is located at the end of this long peninsula around 138 miles from its nearest large city, Glasgow. Established in 2009, Inspiralba aims to assist community-based organisations in turning their ideas and aspirations into robust, sustainable business activities, supporting the rural regeneration of Argyll and Bute through social enterprise and employability. The enterprise work with a range of community-based organisations, these activities include social enterprise support, business support, growth planning, financial planning and marketing plans and securing and managing project funding.