Pure Cycling Process
Pure Waste
Overview
The pure cycling process, as Pure Waste has named the innovation, uses textile waste, an otherwise valueless material, and recycles it into new sustainable textile products. As Pure Waste aims to recreate the fashion industry that is the second most polluting industry in the world, the issue that Pure Waste is addressing is extremely diverse. Thus, many of the UN SDGs have been in the core of Pure Waste's operations since the beginning, the most important being SDGs 6, 9 and 12.
Authors
Mayra Da Silva
Noora Lakkonen
Azma Mohammed

Iiris Kuivanen
School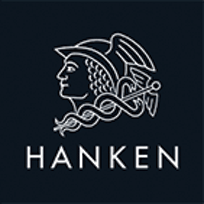 Hanken School of Economics
Professors
Sanchi Maheshwari
Martin Fougere
Innovation
As previously presented, the pure cycling process uses 100% recycled raw materials to produce new textiles. Although this innovation has been around for over 100 years, Pure Waste is the first company that keeps the purpose of the raw material the same as for what it was used for before. The following will present the production process of a Pure Waste product step-by-step.
1. Collecting and sorting waste. The raw material is collected from two main sources: cutting clips from CMT (cutting, making and trimming) factories, and yarn waste from spinning/weaving mills. The raw materials are then sorted by quality and color. The color of the waste defines the color of the final product, and therefore no dyeing is needed.
2. Recycling. Each quality/color is mechanically opened back into fibers.
3. Blending. The mechanically opened cotton waste can be mixed with chemically recycled polyester or viscose fibers to reach a specific functionality depending on the final use of the fabric.
4. Spinning. The mixed recycled fibers are spun into yarns. This part of the process is the same as with spinning fresh fibers.
5. Knitting/weaving. The yarns are knitted or woven depending on the final use of the fabric.
6. Finishing. Also depending on the final use of the fabric, there are multiple ways of finishing the process, such as compacting, brushing and washing.
7. CMT. This part includes cutting, making and trimming of the final product.
8. Final product. The finished product is ready to be shipped.
Inspiration
Pure Waste values the knowledge that they have and are continuously gaining as the main driver for their business. This is also what inspired the creation of Pure Waste and the process innovation of pure cycling to begin with. As Anders Bengs puts it, "The knowledge we gain, is our innovation. The more you learn, the more questions you can ask."
The founders of Pure Waste are also behind another, earlier established company called Costo, producing mainly accessories and head ware in an ecological manner with upcycling processes. When Costo faced an increase in the need of raw materials, the idea of creating another company to produce its own materials in a 100% recycled way was sparked. After some years of researching the field and visiting countries and factories where this kind of operations are made, the potential for the idea was confirmed and Pure Waste was founded in 2013.
Overall impact
Pure Waste produces 100% recycled textiles for the fashion market. The operations are focused in southern India, where Pure Waste has located its factory. The overall impact of Pure Waste is focused on both ecological and social aspects, in addition to the biggest one: changing the entire fashion industry.
Pure Waste claims to save 2700 liters of water with every T-shirt produced, by using only recycled raw materials. Moreover, the company does not use any harmful chemicals and utilizes 90% renewable energy in its production, as it clarified in the company website. There, it is also highlighted, "We not only produce water-saving textiles, but we also keep an eye on all our responsibilities. For us, how we do business and how we treat people are both important. We strive to be transparent in everything we do. We want to provide fair, safe and legal working conditions for everyone who works with us." Anders Bengs clarified this by pointing out how close relationships, connection and regular visits are key here.
Pure Waste also impacts the entire industry with its unique business model. Anders Bengs ends:
"We want to be an example that business can be done with different kinds of goals. We want to create a sustainable business. We are trying to change the industry and the way we do business; the core values are not to make profit only. We want to make profit in a different way, we want to make social profit as well."
Business benefit
Pure Waste offers basic garments, including accessories, made of 100% recycled textiles. Contrary to seasonal fashion textiles, Pure Waste products are sustainable. This has introduced a new way of doing business in the textile industry, which is the second most polluting in the world.
Pure Waste business practices are also contributing to the industry by changing paradigms: transparency in sourcing raw materials and in managing employees is at the core of the business operations. The company is also planning to extend the sourcing of raw materials downwards by recycling clothes directly from the end customer. Once in place, we believe this will bring another shift in the industry's paradigm: responsible customer behaviour. Because the company has developed its global textile and manufacturing supply chain, i.e., no middleman, it can guarantee the ecological sustainability of its products.
It is important to mention that the CMT factory is fueled by renewable energy with 95% accounting from wind power. This will render economic benefits in the future as renewable energy is less expensive in the long term. In addition, the plant is a safe work environment as it was built for industrial purposes. This best practice sets an example for sweatshops common in the industry.
From the financial perspective, Pure Waste has proved successful with an annual turnover of 1 million euros (Forbes 2016). The company calls it 'social profit' and aims to industrialize textile upcycling globally as a common practice. Pure Waste is set to be a game changer in the textile industry.
Social and environmental benefit
Because raw materials used in the pure cycling process are 100% recycled, there is no need to dye the fabrics and no virgin cotton is used in the production. As a result, the process saves 2700 liters of fresh water and thus contributes to SDG 6 (clean water and sanitation), as it helps to ensure availability and sustainable management of water. Moreover, no harmful chemicals are used in the process, and 90% of energy used in the production is from renewable sources. Thus, the environmental burden caused by the production process is lower compared to mainstream garment manufacturing. In these ways, the technology also contributes to development of responsible consumption and production patterns (SDG 12).
However, Pure Waste is not only based on innovative technology but also on idea of creating social profit, and the company has paid a lot of attention to employee well-being. In addition to striving for transparency, providing fair, safe and legal working conditions has been a priority for the company. For example, employees working at their southern India factory receive higher than average salaries, while their working hours are less than the local average. Transportation, accommodation and light food are also offered for the employees and their social expenses are covered. By providing work and safe working conditions for their employees, the company contributes to reduction of poverty (SDG 1) and hunger (SDG 2) as well as provision of decent work (SDG 8). From a socio-economic perspective, their technology also fosters innovation (SDG 9).
Interview
Anders Bengs, Founder
Keep this story going! Share below!
Pure Waste Textiles is the world-leading provider of 100 % recycled textiles with a vision to recreate the fashion industry and lead it into a future of sustainability. At Pure Waste profits are measured by the well-being of the planet, which means it serves us all.