Providing a helping hand in Sustainability
Venture Forward Strategies
Overview
Venture Forward Strategies is a consulting firm that provides expertise in sustainability to companies looking to reduce their carbon footprint and improve their overall sustainability. They provide services in sustainability reporting and services, employee engagement, and waste management. Through these services, VSF is mainly targeting the UN Global Goal of 'Responsible Consumption and Production' through their efforts to reduce waste produced by large corporations.
Authors
Quinn Slifcak
Khuzi Gausi
Emma Potts
Sang Weon Suh
Tye Williams
Ben Greenberg
School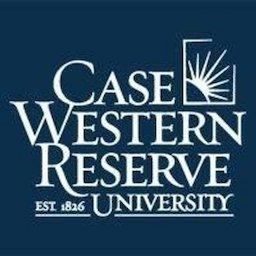 Case Western Reserve University - Weatherhead School of Management
Professors
Megan Buchter
Doug DeGirolamo
Innovation
The two founders of Venture Forward Strategies were first introduced to each other through a mutual connection. During their conversation, they shared views on sustainability, books they were reading, podcasts they were listening to, and all sorts of ideas kept them both interested. When they met again in January of 2018, Victoria and Danielle both came to the meeting wanting to start a business. In March 2018, Venture Forward Strategies was founded to help companies better practice sustainability.
In the interview, Victoria pointed out the shift in Venture Forward Strategies' value proposition over the years. In the beginning, it was "to guide companies to understand and implement sustainability," which was too broad to mean much to the companies. Now, Venture Forward Strategies' value proposition aims to "increase the capacity of small sustainability teams in organizations and companies." With the new value proposition, Venture Forward Strategies targets the companies that are actively trying to act to improve sustainability. Its model allows companies with small sustainability teams to work on projects alongside experienced individuals, without having to hire new employees.
Inspiration
Victoria and Danielle noticed that the majority of corporations today have very small sustainability teams t]at are tasked to work on large projects. These projects are often variable and require focus for a longer period of time, and therefore don't require the attention of additional workers. The team at Venture Forward Strategies recognized that corporations could save money and time by outsourcing their sustainability work to a company that has expertise and background in the sector specifically. Venture Forward Strategies is looking for companies that are willing to explore sustainability to improve the health of the Earth as well as the health of their company.
Overall impact
As climate risk intensifies over the years, more regulations will be created. As a result, more companies will need support in enhancing the capacity of their sustainability teams, and in creating social impact programs that mitigate climate risks.
The sustainability consulting service by Venture Forward Strategies is provided in four main areas: sustainability strategies, waste management, sustainability reporting, and employee engagement. In providing these services, Venture Forward Strategies attempts to improve their partner company's ESG (Environmental, Social, and Governance) practices, and by doing so is meeting the needs of the consumers and investors who are demanding positive social impact.
Business benefit
Venture Forward Strategies benefits the companies economically by implementing an efficient waste management plan. With adequate waste management, companies can reduce waste and handle waste efficiently, which directly aids companies in saving money.
Over the years, the voice to fight climate change has been rising. Nowadays, it is considered a social responsibility of a company to be actively involved in promoting sustainable growth. Without sustainable growth, company growth will come to a stop at a certain point. Consumers and investors are well aware of the risk behind the non-sustainable growth of the company and are asking companies to find ways to improve their ESG practices. Venture Forward Strategies consulting service benefits companies by guiding them to implement sustainability, improving their ESG practices and meeting the demands of the consumers and investors who seek sustainable growth of the company.
Social and environmental benefit
Venture Forward Strategies' goal is all about bringing a positive social impact. Their service helps companies understand and implement sustainability, which has social and environmental benefits through mitigating climate risk, reducing waste, enhancing the supply chain, developing ESG strategy, and improving employee engagement. Through the implementation of their services, Venture Forward Strategies is helping companies move toward sustainability and the achievement of the UN Global Goals. VFS is focusing specifically on Goal 8, 12, and 13, "Decent Work and Economic Growth," "Responsible Consumption and Production," and "Climate Action". It is clear to see where their environmental impact is found through their services, however, there is also a clear social benefit to their work as well. With the service of employee engagement, VSF is able to encourage and excite employees to participate in employee resource groups. These groups will help expand the impact of VFS long after the business stops consulting since these groups builds enthusiasm for sustainability with many other people and communities.
Interview
Victoria Avi, Founder
Keep this story going! Share below!
Venture Forward Strategies is a sustainability consulting company that was founded by Victoria Avi and Danielle Doza, who try to drive a positive social impact. By inspiring companies to be more sustainable, Venture Forward Strategies' solutions align with the "Decent Work and Economic Growth," "Responsible Consumption and Production," and "Climate Action" goals proposed by the United Nations.