Protecting People's Oral Health
LiKe Dental Clinic
Overview
Ke Li's mission is to provide patients better oral health. His innovation is to provide a comfortable and relaxing atmosphere which is helpful for easing dental anxiety. Imagine if the illness and seeing a doctor have made us very upset, then will these refreshing styles of clinic space design alleviate our bad mood? Ke Li is the one who enjoys his life, he likes to work in a dental clinic which has a comfortable environment other than in a clinic that looks and smells like a hospital. " I don't think my patients will feel relaxed if they think they are in a hospital," Ke Li said, " so I tried my best to decorate my dental clinic to alleviate my patients' bad mood and provide them with the best experience" so that they may not regard seeing a dentist as a frustrating experience.
Author
Zirui Li
School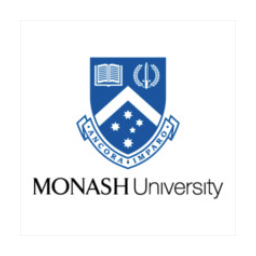 Monash University
Professor

Gitanjali Bedi
Innovation
A comfortable atmosphere also attracts patients' eyes. He painted the wall with a light yellow colour and decorated his dental clinic with retro and rustic style as well as fantastic photos hanging on the wall. "Room colour and the light would affect doctors and patients' mood," he said, "a comfortable sofa, candy dishes on tables can also influence patients' mood, I hope they would feel like they are in a café rather than in a dental clinic."
Inspiration
"We used to be patients." Ke Li said, "When I was ill, I came to see a doctor in a hospital, the atmosphere of a hospital made me very uncomfortable. The equipment, the smell and the doctor's white coat make people think of sad memories and pain." Therefore, when he designed his dental clinic, he tried his best to lighten up the bad feeling. For instance, Ke Li and his team use pink and blue doctor coats rather than a white coat, and they use a fragrance diffuser to ease dental anxiety.
Overall impact
LiKe dental clinic's unique decoration alleviates patients' hospital anxiety and surgery fear efficiently, and it also provides a comfortable working environment for Ke Li and his team. Stress in doctors comes from the demanding nature of their work and their conscientious and committed personalities. Ke Li thinks his design for the dental clinic can bring a positive interaction between dentists and patients, that is patients are not too nervous about seeing a dentist, while dentists have less stress on their work.
Business benefit
Since Ke Li's dental clinic is so unique compared with other local dental clinics, it attracts more and more patients. The most important influence is that it raises recognition. Compared with the traditional environment of dental clinics, his dental clinic gives patients a more positive experience because of the more relaxing environment. Therefore, they gain the patient's loyalty, and build an emotional bond between them with patients. Furthermore, the potential patients are usually families and friends of current patients, which indicates that current patients would like to introduce LiKe dental clinic to their friends and families. By prompting patient loyalty, LiKe dental clinic attracts a steady stream of new patients, which is economically profitable and crucial for sustainable development.
Social and environmental benefit
His team gives patients the most care and better oral health. By introducing some tips about maintaining oral health to his patients constantly, they help to raise people's awareness about oral health. Ke Li signed up an official account on WeChat which is a social communication tool widely used in China, and he and his team share some videos and pictures about how to protect oral health on the official account frequently. Those videos and pictures are easy for their followers to understand, and they can interact with their followers on the official account by answering some questions about dental care. Ke Li implemented some high-tech electronic dental equipment which are more environmentally-friendly. It reduces the consumption of energy, water and other materials that would be harmful for the environment. Furthermore, Ke Li and his team choose disposable products which is made with biodegradable or recyclable materials. He bought some equipment, for instance, wastewater treatment equipment using ozone for disinfection, to improve waste management to make sure they use ecologically sound ways to deal with waste. FDI World Dental Federation ("Sustainability in Dentistry", 2017) says "Waste needs to be managed appropriately because it affects both carbon emissions and wider sustainability."
Interview
Ke Li, Mr
Keep this story going! Share below!
LiKe Dental Clinic provides a comfortable environment and high levels of quality and safety mainly for local customers to support their oral health. Oral health is a crucial part of human life. Ke Li aims to promote optimal oral health and maintain patients' safety while contributing to creating a sustainable community.