Promoting the progress of farmers and their families / Promoviendo el progreso de los agricultores y sus familias
Ziembra SAS
Overview
Farmers cultivate the land generating food through agriculture, the crop is what the final consumer buys for their consumption, however the value that the final consumer pays is much higher than the value that the farmer receives for the product. This is due to the long supply chain that exists between the farmer and the final consumer. The problem is that more than 80% of the cost food stays in the supply chain and intermediation. The money does not reach where the food is really produced the farmers. This means that their effort is not recognized, nor the work that the farmer does in the field is dignified, as it would happen with any type of employment. Often the production costs are not covered and this is why approximately 48% of farmers and their families live in poverty and 22% in extreme poverty.
Camilo comments, "I started in the papaya business with less than a thousand plants, a very small scale crop. The market treats very harshly those who do not fill the whole truck, and the farmer is forced to sell to a chain of up to 3 additional intermediaries, whose goal is to pay as low as possible to small farmers. It is no exaggeration to say that a farmer who does not fill the truck is paid per kilo within 20% to 30% of what is paid to a farmer who does fill the truck".
There is a great challenge that is related to being able to meet the global demand for food to reduce the levels of hunger in the world. Food is becoming scarce worldwide, and every day the problem will be bigger and the food more expensive. It is expected that the demand will grow more than 50% in the coming years according to FAO and it is precisely the small and medium farmers who produce more than 75% of all food from Latin America.
===============================
Los campesinos trabajan la tierra generando productos alimenticios a través de la agricultura, el resultado de ese cultivo es lo que el consumidor final compra para su alimentación, sin embargo el valor que paga el consumidor final es mucho más alto que el valor que el campesino recibe por el producto, ésto se debe a la larga cadena de abastecimiento que hay entre el agricultor y el consumidor final, el problema es que más del 80% del dinero de la comida se queda en la cadena de suministro e intermediación, el dinero no llega a donde realmente se produce el alimento, que es a los agricultores, esto hace que no se reconozca el esfuerzo, ni se dignifique el trabajo que el agricultor realiza en el campo, como pasaría con cualquier tipo de empleo, muchas veces no se cubren los costos de producción y es por esto que aproximadamente el 48% de los agricultores y sus familias viven en pobreza y el 22% en extrema pobreza.
Camilo comenta "Empecé en el negocio de la papaya con menos de mil plantas, un cultivo de muy pequeña escala, el mercado trata muy duramente a quien no llena todo el camión, entonces el agricultor se ve obligado a vender a una cadena de hasta 3 intermediarios adicionales, cuyo objetivo es pagar lo más bajo posible a los pequeños agricultores, no es exagerado decir que un agricultor que no llene el camión se le paga por kilo dentro del 20% al 30% de lo que se paga a un agricultor que si llena el camión".
Existe un gran reto que está relacionado con poder atender la gran demanda mundial de alimentos para reducir los niveles de hambre en el mundo, la comida está escaseando, a nivel mundial, y cada día el problema será más grande y la comida más costosa, se espera que la demanda crezca más del 50% en los próximos años según la FAO y son justamente los pequeños y medianos agricultores quienes producen más del 75% de toda la comida desde Latam.
Authors
Erika Bautista
Clara Liliana Bertel Otálora
School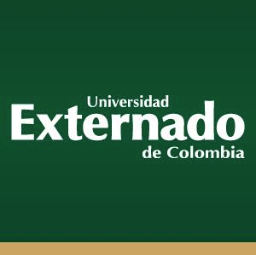 Universidad Externado de Colombia
Professor
Gustavo A Yepes López
Innovation
The innovation that Ziembra promotes is a new business model supported by a technological platform, specifically a marketplace that connects farmers and final wholesale buyers, thereby shortening the food supply chain, so that the farmer is recognized through fair prices based on the quality of the product and obtains a higher profit. On the other hand, giving access to the inputs needed for their crops at competitive prices and providing valuable information on the sector, such as the prices of products on the market to farmers who are registered in Ziembra's technology platform.
Camilo explains the activities developed by Ziembra "The process starts when the inputs such as fertilizers, pesticides and tools needed by the farmer are carried in a single truck. After dropping off the supplies, these same trucks pick up the product from the farmer to take it to the nearest collection center, there the classification is made according to the quality of the product, which is then transported and delivered directly to the final distributor, whether exporters, retail, high-end retailers, low-end retailers or food processing industries".
The most representative benefits of this innovation are:
To shorten the supply chain by going from 3 intermediaries to only one, who is in charge of picking up at the farms, classifying and distributing to the final point.
Help the farmer to reduce costs in the purchase of inputs for production, because they are delivered directly by Ziembra in the same truck that picks up the production.
The product, by not passing through different hands during the supply chain, runs less risk of damage.
Access to relevant information in the sector by the farmer to achieve fair conditions that dignify their work and allow them to progress to contribute together to the growth of the country.
===============================
La innovación que Ziembra propone es un nuevo modelo de negocio soportado en un plataforma tecnológica, específicamente un marketplace que permite conectar a los agricultores y compradores mayoristas finales, acortando la cadena de suministro de alimentos, para lograr que al agricultor se le reconozca un precio justo por la calidad del producto, por su trabajo y obtenga una mayor utilidad. Por otro lado, permitiendo acceder a los insumos que necesita para sus cultivos a precios competitivos y finalmente entregando información valiosa del sector, como los precios de los productos en el mercado a los agricultores registrados en la plataforma tecnológica de Ziembra.
Camilo explica las actividades que realiza Ziembra "El proceso inicia cuando se lleva en un único camión los suministros como fertilizantes, plaguicidas y herramientas que necesita el agricultor, después de dejar los suministros, estos mismos camiones recogen el producto del agricultor para llevarlo al centro de acopio más cercano, allí se realiza la clasificación de acuerdo a la calidad del producto, que luego es transportado y entregado directamente al distribuidor final, ya sean exportadoras, retail, minoristas de gama alta, minoristas de gama baja o industrias de procesamiento de alimentos".
Los beneficios más representativos de esta innovación son:
Acortar la cadena de abastecimiento al pasar de 3 intermediarios a uno solo, que es el encargado de recoger en las fincas, clasificar y distribuir hasta el punto final.
Ayudar al agricultor a disminuir costos en la compra de los insumos para la producción, porque son entregados directamente por Ziembra en el mismo camión que recoge la producción.
El producto al no pasar por diferentes manos durante la cadena de abastecimiento, corre menos riesgos de dañarse.
Acceder a información relevante del sector por parte del agricultor para lograr condiciones justas que dignifiquen su trabajo y le permitan progresar para aportar juntos al crecimiento del país.
Inspiration
The founder Camilo Daza, a Civil Engineer tells us that he was working for companies that provide gas. While visiting oil fields, far from urban areas and surrounded by farmers, he could observe that when an oil industry arrives to an area, young people no longer want to work in the field but want to be hired by the exploration and exploitation company because they give them a salary of more than $530 USD per month. Camilo says, "it is a lot of money compared to what they earn farming, but the exploration and exploitation companies cause great social damage to these regions - the economy changes and their culture, among other things - and this made me worry about agriculture."
Parallel to this, Camilo had the opportunity to buy a country house in La Dorada Caldas in Colombia, so both things were connected. His concern for the development of the countryside with the possibility of having a space to cultivate. The production of papaya taught him first hand the marketing problems suffered by small and medium farmers. It was frustrating for him to have to accept too low prices for their production, when the final consumer is charged a higher value that does not reach the hands of farmers but stays in the pockets of intermediaries who make up the long chain of transportation. So the idea of shortening this food supply chain came about to ensure better income for farmers for their products, facilitating access to inputs, technology and market information through Ziembra.
==================================
El fundador Camilo Daza, Ingeniero Civil nos cuenta que se encontraba trabajando para empresas que proveen gas, visitando campos de petróleo, alejado de las zonas urbanas y rodeado de agricultores, allí pudo observar que cuando llega una industria petrolera a una zona, ya los jóvenes no quieren trabajar en el campo sino que quieren ser contratados por la compañía de exploración y explotación porque les dan un sueldo superior a USD 530 al mes, Camilo dice "es un montón de dinero con respecto a lo que ellos ganan cultivando; pero las compañías de exploración y explotación hacen un gran daño social a estas regiones, la economía cambia, su cultura, entre otras cosas y esto me despertó preocupación por la agricultura".
Paralelo a esto, Camilo tuvo la oportunidad de comprar una casa de campo en La Dorada Caldas en Colombia, así que ambas cosas se conectaron; su preocupación por el desarrollo del campo, con la posibilidad de contar con un espacio para cultivar. La producción de papaya le enseñó de primera mano los problemas de la comercialización que sufren los agricultores pequeños y medianos, fue frustrante para él tener que aceptar por su producción precios demasiado bajos, cuando al consumidor final se le cobra un mayor valor que no llega a las manos de los agricultores, sino que se queda en los bolsillos de los intermediarios que componen la larga cadena de transporte. Entonces surge la idea de acortar esa cadena de suministro de alimentos que asegure mejores ingresos a los agricultores por sus productos, facilite el acceso a insumos, a la tecnología y a información del mercado a través de Ziembra.
Overall impact
Ziembra since its conception has been aligned with different Sustainable Development Goals. Its business model is directly related to Goal 1: End poverty by ensuring a competitive and secure income for farmers, allowing them to cover their basic needs and those of their families instead of settling for very low prices for their products.
Objective 2: To put an end to hunger by meeting the great demand for food by guaranteeing access to it in different geographical locations, supplying exporters, industries, supermarket chains, among others, which sell food to the end consumer.
Goal 8: Promote inclusive and sustainable economic growth, employment and decent work for all, by guaranteeing fair prices to farmers for their work even when their production is on a small scale so that the market does not punish them. Reducing the intermediation chain that currently obtains the highest profits; facilitating access to inputs for their crops; allowing farmers to obtain information about their sector in terms of prices and trends that lead them to have greater power in the negotiation of their products and make better decisions.
======================================
Ziembra desde su concepción ha estado alineado con diferentes Objetivos de Desarrollo Sostenible, su modelo de negocio está directamente relacionado con el objetivo 1: Fin de la pobreza, al garantizar un ingreso competitivo y seguro para los agricultores, que les permita cubrir sus necesidades básicas y las de su familia, ya que actualmente tienen que conformarse con muy bajos precios por sus productos;
el objetivo 2: Poner fin al hambre, al atender la gran demanda de alimentos a través de garantizar su acceso en los diferentes puntos geográficos, abasteciendo a exportadoras, industrias, cadenas de supermercado, entre otros, los cuales venden los alimentos al consumidor final;
el objetivo 8: Promover el crecimiento económico inclusivo y sostenible, el empleo y el trabajo decente para todos, al garantizar precios justos a los agricultores por su trabajo, aún cuando su producción es de baja escala para que el mercado no los castigue, reduciendo la cadena de intermediación que es la que obtiene los mayores beneficios hoy en día, facilitando el acceso a insumos para sus cultivos, permitiéndoles obtener información de su sector en cuanto a precios y tendencias que los lleven a tener mayor poder en la negociación de sus productos y tomar mejores decisiones.
Business benefit
Camilo says that it is a profitable business. To date Ziembra has mobilized about 100 tons of food and in money about $80,000 USD with a great potential for growth. Ziembra is not the only large-scale marketplace project with agricultural products in the world, there are already several offers with different approaches to Ziembra in the market that have also obtained excellent results, but there is not yet a player of scale or consolidated in Latin America with our business model. Camilo comments that there is a lot of money that moves around food, it is a basic need and the demand increases as the world population grows, which makes the sector very profitable.
Technology allows small and medium-sized farmers access to large markets where they can have a higher return for their crops, eliminating the current dependencies of the long supply chain.
Ziembra has a client base of exporters, food industries, supermarket chains, among others, with whom it markets the produce it collects directly from the farmers and, on the other hand, these wholesale buyers are assured of a regular supply.
Camilo comments that within the organization's growth plans, it is seeking an investment of 100,000 USD with the objective of continuing to grow by multiplying the number of registered farmers by 11, opening new collection centers to collect small-scale production in the points closest to the farmers and having a regional warehouse.
======================================
Camilo refiere que es un negocio rentable, hasta la fecha Ziembra ha movilizado cerca de 100 toneladas de alimentos, y en dinero cerca de USD 80K, con un gran potencial de crecimiento. Ziembra no es el único proyecto marketplace de gran escala con productos del agro en el mundo, ya hay varias ofertas con enfoques diferentes a Ziembra en el mercado y que también han obtenido excelentes resultados, pero no hay aún un jugador de escala o consolidado en Latinoamérica con nuestro modelo de negocio. Camilo comenta que hay mucho dinero que se mueve alrededor de la comida, es una necesidad básica y la demanda aumenta a medida que crece la población mundial lo cual hace muy rentable el sector.
Con la tecnología se permite el acceso de pequeños y medianos agricultores a grandes mercados donde pueden tener una mayor rentabilidad por sus cultivos, eliminando las dependencias actuales de la larga cadena de abastecimiento.
Ziembra cuenta con una base de clientes como exportadoras, industrias de alimentos, cadenas de supermercados, entre otros, con quienes comercializa la producción que acopia directamente de los agricultores y por otro lado a estos compradores mayoristas les asegura tener regularidad en el abastecimiento.
Camilo comenta que dentro de los planes de crecimiento de la organización se está buscando una inversión por USD 100K, con el objetivo de seguir creciendo a través de multiplicar por 11 los agricultores inscritos, abrir nuevos centros de acopio para recoger producciones a pequeña escala en los puntos más cercanos a los agricultores y tener una bodega regional.
Social and environmental benefit
Ziembra wants to dignify the work of farmers. There are more than 60,000 small and medium producers in Latin America. Increasing by 50% the income from their production allows them to have better access to technology, inputs, hire labor, ensure their crops to improve their quality of life and that of their families and thus be able to get out of the poverty chain. According to Camilo, "Anyone should be happy farming and at Ziembra we have been faithful to our promise to ensure fair compensation when we buy our farmers' products so that they can continue to do so." Also, to the extent that the farmer is more profitable, he or she is concerned about producing more and better, using higher quality inputs that reduce the impact on the environment.
Ziembra currently has 750 registered farmers to whom it is sending daily price information so that they can have more power when trading and make better decisions.
With the business model proposed by Ziembra it is possible to reduce environmental pollution caused by over-transport of food since between 3 and 4 transport processes are reduced, which represents a 75% reduction in the current long supply chain.
Camilo explains that Latin America can become the world's pantry while other parts of the world may be having problems to achieve it. It could ensure the global food supply of people and also make the most of its agricultural production capacity which can generate more growth for this region and therefore for its inhabitants.
======================================
Ziembra busca dignificar el trabajo de los agricultores, son más de 60M de pequeños y medianos productores en Latinoamerica, aumentando en un 50% los ingresos de su producción, esto les permite tener mejor acceso a tecnología, insumos, contratar mano de obra, asegurar sus cultivos para mejorar su calidad de vida y la de sus familias y así poder salir de la cadena de pobreza. Según Camilo "Cualquier persona debería ser feliz cultivando y en Ziembra hemos sido fieles a nuestra promesa de asegurar una compensación justa cuando compramos los productos de nuestros agricultores para que puedan continuar haciéndolo". También en la medida que el agricultor tenga mayor rentabilidad, se preocupa por producir más y mejor, utilizando insumos de mayor calidad, que disminuyan el impacto generado al medioambiente.
Actualmente Ziembra tiene 750 agricultores inscritos a los que está enviando diariamente información de precios para que puedan tener mayor poder al comercializar y tomar mejores decisiones.
Con el modelo de negocio planteado por Ziembra se permite disminuir la contaminación ambiental que produce el sobre transporte de los alimentos, ya que se disminuyen entre 3 y 4 procesos de transporte, lo que representa una disminución del 75% de la larga cadena actual de abastecimiento.
Camilo explica que Latinoamérica puede convertirse en la despensa del mundo mientras otras partes pueden estar teniendo problemas para lograrlo, se podría asegurar la alimentación a nivel global de las personas y también aprovechar al máximo su capacidad de producción agrícola lo cual puede generar mayor crecimiento para esta región y por ende para sus habitantes.
Interview
Camilo Daza, CEO AND CO-FOUNDER
Keep this story going! Share below!
Ziembra SAS
Bogotá, CO
Business Website: https://ziembra.co
Year Founded: 2020
Number of Employees: 2 to 10
Ziembra was born 2 years ago in Colombia with the purpose of improving the lives of farmers and producers, when one of its founders being a papaya producer in La Dorada Caldas, experienced firsthand the abuses experienced daily by thousands of farmers across the country being taken advantage of by intermediaries.
Camilo Daza CEO and co-founder of Ziembra says "papaya production taught me how difficult and beautiful it is to plant, there is something beautiful about growing things from the earth, but marketing in agriculture is very aggressive. Along the way I learned to travel to the cities to find different buyers, to sell directly to retail, etc.", all this helped him to understand that it was possible to obtain higher profits by skipping the steps in the intermediation of the supply chain thus giving birth to Ziembra.
Ziembra is an Agrotech startup based on a B2F (Business-To-Farmers) wholesale marketplace, which makes business easier and more valuable for small and medium-sized Latin American farmers, connecting them with large markets. Currently Ziembra has a team of 6 people, 3 of them its founders and 3 people in different points of purchase and distribution. Ziembra is based in Bogota and has a collection point in Medellin.
=====================
Ziembra nace hace 2 años en Colombia con el propósito de mejorar la vida de los agricultores y productores colombianos, cuando uno de sus fundadores siendo productor de papaya en La Dorada Caldas, experimentó en carne propia los abusos que viven a diario miles de agricultores en todo el país por parte de intermediarios ventajosos.
Camilo Daza CEO y cofundador de Ziembra comenta "la producción de papaya me enseñó lo difícil y bello que es sembrar, hay algo bonito de hacer crecer cosas de la tierra, pero la comercialización en el agro es muy agresiva, en el camino aprendí a viajar a las ciudades, a buscar diferentes compradores, a venderle directamente a los retail, etc", todo esto le permitió entender que era posible obtener mayores beneficios al saltarse estos pasos en la intermediación de la cadena de abastecimiento y esto es lo que da el nacimiento a Ziembra.
Ziembra es un emprendimiento del sector Agrotech que se basa en un marketplace mayorista B2F (Business-To-Farmers), que permite hacer negocios más fáciles y más valiosos para los pequeños y medianos agricultores latinoamericanos, conectándo los con grandes mercados. Actualmente Ziembra tiene un equipo de 6 personas, 3 de ellas sus fundadores y 3 personas en diferentes puntos de compra y distribución. Ziembra está establecida en Bogotá y tiene un punto de acopio en Medellín.