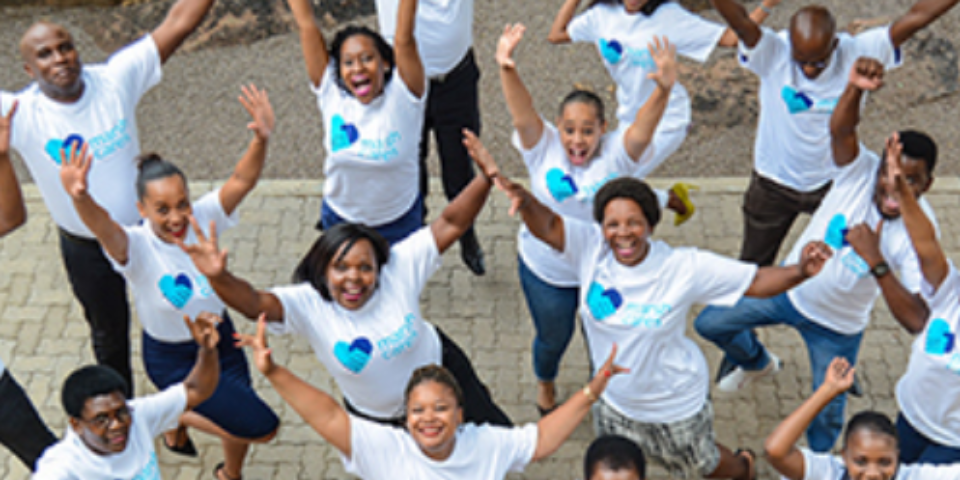 Promoting Peace & Justice Throughout the World
Marsh & McLennan Companies
Overview
Marsh's employees have become representatives of diversity and inclusion to further promote peace & justice.
Marsh continually creates opportunities for community involvement to foster diversity, peace and justice, and act as an example to many other organizations.
Authors
Sean Seedharie
Sadiqq Elcock
Lauren Nazarieh
School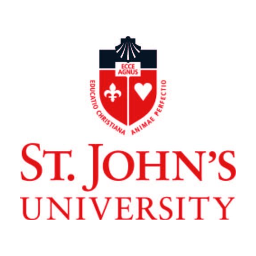 St. John's University
Professor

Charles Wankel
Innovation
Marsh & McLennan has endeavored to be a true leader in corporate social responsibility. One of Marsh's biggest attributes is its employees, and the company regularly provides opportunities for community involvement. Not only does the company provide opportunities for the community, but it also provides a day of paid leave for volunteering and salary allocation for charity matched by the company. In addition, the company also provides various in-house seminars on the benefits of giving back and how to be a true leader in the community, no matter the background. Inclusivity is also a paramount issue, with transgender bathrooms, pronouns in signatures, and increased visibility of minority senior executives all evidencing Marsh's commitment to its people and overall inclusive culture.
Sustainability is one of the most pivotal topics faced by companies today. Exogenous shocks such as COVID-19 have truly shown that business resiliency is an important factor when assessing the business model. When assessing the various forms of long-term sustainability, Marsh continues to take a very forward-thinking approach by providing clients with real-time business model updates in a changing landscape, making innovation a priority, and approaching situations with a collaborative mindset. These types of incidental improvements help to foster long-term growth, and talent retention to help provide the best results possible. Lastly, Marsh has a code of conduct called "The Greater Good" which encourages colleagues to approach every situation with the utmost integrity and leadership.
Increasing Diversity, Peace & Justice
Inspiration
Leadership is one of the key qualities that Marsh identifies with as a company. Marsh looks for the best-in-class talent in order to provide the best-in-class results to its wide gamut of clientele. Leadership starts at the top and tends to trickle down when correctly integrated into a company effectively. In today's social climate, perception and intent are critical, and more now than ever, our words and actions have an impact on our futures. When it comes to inspiring the company to lead, we believe that it stems from the need to want to retain top talent across all channels. Talent and leadership do not have a race or color, but come from within us as individuals. Leaders are often classified as transactional or transformational, and Marsh tends to pivot toward truly engaging transformational leadership.
Being a firm that is engaged in risk and risk advisory services, ensuring people are utilizing their strengths for the greater good, is key. These decisions have lasting impacts on businesses' financial models and can sometimes be the difference between a bonus and bankruptcy. Maintaining the highest levels of standard and integrity allows Marsh to push the envelope when it comes to innovation and constantly ensures that clients receive the highest level of service.
Overall impact
Marsh is one of the leading insurance brokers and risk advisors and takes an exemplary approach in helping in making changes in the world. As noted in the interview, Marsh has been heavily focusing on diversity and inclusion within the past few years.
The entire organization, including all levels of management, has adopted becoming representatives of diversity and inclusion. This has propelled Marsh to the forefront, leading to the promotion of women in the industry and a commitment to the Asian community. The employees of Marsh focus on understanding the Asian communities and try to aid them in any capacity. Marsh has many courses that enhance the principles of diversity and inclusion that will continue to be implemented and mandated in the future. These courses will continue to be a discussion at every level of management to help reduce prejudice and create peace and justice.
Marsh emphasizes standing out, speaking out, and creating leaders to help reduce injustice in the world. Marsh noticed the lack of morale in the office setting and took the initiative to make an impact regarding volunteering and events within the office to keep the relationships tightly knitted. Marsh has implemented "Water cooler chats" where employees can discuss their opinions and thoughts on a more personal level.
Marsh has also implemented college resource groups that are composed of individuals who are working together toward a common goal to achieve diversity. Currently, there are groups for Women, Racial & Ethnic Diversity, Lesbian, Gay, Bisexual & Transgender, Disability, Veterans, and many more groups to hire, develop and retain the best talent. Both the short- and long-term efforts have been extremely impactful to allow individuals a chance to meet similar individuals and promote peace and justice within Marsh's organization as well as within society.
Business benefit
Marsh's exemplary efforts of diversity and inclusion will allow for peace and justice to be spread both within the organization and throughout the world. The common goals of working together and partnering with various groups provide employees an outlet to meet similar people and grow will allow the employees to flourish. Marsh is creating a group of like-minded inspired people who are aiming to provide the best insurance and risk management and foster justice within society. The employees who continue to take the next step will grow into leaders of the world, working toward higher positions in the company and creating peace.
The short-term and long-term actions will continue to have an impact well into the future. Risks will continue to occur, and therefore risk and insurance organizations will continue to have excellent businesses. Marsh will continue to lead the insurance industry to foster much-needed changes. Marsh understands that success depends on embracing inclusion & diversity. Marsh is one of the leaders involved in diversity and inclusion and focuses on three pillars. Driving deliberate diversity & equity, facilitating a culture of inclusion, and enhancing college experience. Further Marsh has partnered with the National African American Insurance Association, Latin American Association of Insurance Agencies, Ascend Pan-Asian Leaders, and the Business Insurance Women to watch groups to allow employees to connect and grow.
Millennials and Generation Z to continue to advocate positive beliefs, reinforcing peace justice while performing at a high level. Marsh is an extremely large insurance company and if many employees can feel connected and feel a sense of satisfaction from their job's performance will improve exponentially. Employees will work smarter, more efficiently and women will continue to feel empowered and lead to new greater ideas and changes within the insurance industry and the world.
Marsh has demonstrated its ability to lead by example and create a better sense of peace and justice within the organization as well as its efforts outside the organization. Marsh has received many awards, "2020 Power Broker, Business Insurance Women to watch, & Business Insurance Innovation awards in 2019 and will continue to retain the best talent, to mitigate risks within society as well as help with the progression of the diversity of inclusion in the insurance industry.
Social and environmental benefit
Sustainability continues to be at the forefront of the C-Suite executives in terms of re-evaluating their business models. Marsh continues to recognize that business must be conducted in a way that protects and improves the environment not only for us but for future generations. The long-term wellbeing of society, colleagues, and the global economy are all important factors in the commitment to a sustainable environment. Marsh has identified four focus areas that have the largest potential for sustainable growth: real estate, procurement, technology, and corporate travel. By optimizing real estate portfolios, assessing procurement strategies, and pushing the envelope with technology Mash can continue to do its part regarding providing sustainable metrics to its clients.
Marsh has also made significant strides with respect to reducing its carbon footprint. A company's carbon footprint is measured by the average amount of greenhouse gasses emitted by our actions. Some of the major strides that have been taken would be the upgrading of light fixtures that have saved over 178,000 kWh, increased the number of virtual servers sustained, and attempts at certain offices to utilize renewable energy. As a large corporate entity, Marsh continues to be a leader regarding corporate social responsibility.
Interview
Paul Chance Jr., Senior Vice President
Keep this story going! Share below!
Marsh and its parent company Marsh & McLennan is the world's leading insurance broker and risk advisor, operating in more than 130 countries. Marsh provides risk management, risk consulting, and insurance broking services to clients of all sizes.