Programando para el Futuro
Laboratoria
Overview
With the business model that Laboratoria has more than a thousand women found a challenging job in more than four countries. In Latin America, the demand for IT professionals will exceed the supply and there will be a deficit of 449,000 employees for 2019, according to a study made by IDC and CISCO. This innovation works with the UN Global Goals contributing to reduce poverty, increase the quality of education, reduce inequalities, promoting gender equality and bets for economic growth in Latin America.
Authors
ANA AGUILAR
Kristina Ayon
Cesia De la Garza
Lucero Muñoz
School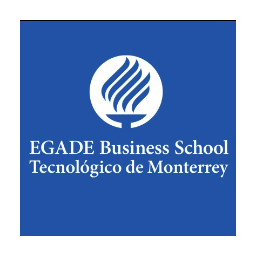 EGADE Business School Tecnologico de Monterrey
Professor

Consuelo Garcia-de-la-torre
Innovation
Laboratorio started operations in 2014 in Lima - Peru, with the mission of increasing the number of working women within the digital industry, which at that moment was completely dominated by men.
The innovation consists of a 6-months Bootcamp only for women (or people that identify themselves as women) that previously had not had the opportunity to pursue a quality education, especially in the digital arena. In these classes, they learn hard and soft skills and it will help them to assume a position as a junior programmer in a corporation or startup.
The total cost of the course is $120,000 MXN: $75,000 of this money has to be paid by the student and the rest of the money is paid by Laboratoria`s partners (BIC, Google, Microsoft). The $75,000MXN is charged to the students when they finish the Bootcamp and only once they obtain a permanent job position. Additionally, the total amount is split in 2 years (without interest charges). After 6 months of finishing her studies if the student cannot find a job, Laboratoria assumes 100% of the cost of the course. It is important to emphasize that there are 3 important steps in the project: 1) The selection process to be sure that the right women are in the program, 2) the Bootcamp, 3) the talent placement, where the students must obtain a job position with an appropriate company.
($120,000 in Mexican Pesos is equivalent to about $6,200 in US Dollars, as of September 2019)
Inspiration
Laboratoria was Founded by Mariana Costa, Herman Marin and Rodulfo Prieto with the collaboration of Gabriela Rocha, Ana María Martinez, and Marisol Alarcón. The project started when Mariana Costa returned to Perú (her natal city) and realized that in Latin America are 37 million women who cannot access good quality work and face adverse realities as underemployment and reduced wages, among others; and there are also thousands of companies that face an uncontrollable market change that forces them to invest in digital innovation. Under this reality, Laboratoria was born, one of the most important female tech talent startups in Latin America.
This program not only prepares women to develop in the workplace; It also teaches them the value they have as women and the great achievements they can accomplish for themselves.
On the other hand, this program helps companies to develop an open mentality through training of their current teams, in which they acquire the skills to live a process of innovation and transformation. These allied companies go to Laboratoria to find the female tech talent they need, a task that is demanding due to the large gender gap that still exists in the sector. By hiring graduate women from Laboratoria, companies gain a new perspective, generating inclusion and opportunities to become an example for other technology teams.
Overall impact
Laboratoria introduces women that in the past used to have an under skilled and underpaid job, to more competitive and challenging work. These skills that they have been learning during the Bootcamp enable them to improve their incomes, and therefore improve their families' living conditions. This successful program has more than 1000 women graduate since 2014, and 90% of them are working in a corporation or startup after finishing this experience, increasing the salaries that they used to have and improving their technical abilities and networking skills for the future.
In the long term, this innovation is seeking to reduce gender inequity in the technological field for LATAM, while empowering women to develop their potential to transform the society that we are living in. This initiative is contributing to reducing the traditional Latin American "machismo" and is giving enough tools to these women to raise their voices against domestic violence, poverty and non education. An additional objective of this project is to prepare women to face a changing economy in a demanding field that is currently dominated by foreigners. Laboratoria's goal is to change expectations for the future and help these women be competitive enough to take these positions back for local communities. Accomplishing this goal would allow the LATAM society to develop new technology and develop into a "knowledge economy" versus the "commodity economy" that reigns today.
Today Laboratoria can be found in 5 cities, but the expectation is to continue growing with the expansion across LATAM cities; opening more boot camps, recruiting more women and placing more of them in competitive jobs. This is the start for a revolution in the professional and social area, and as the interviewed claimed "let's stop thinking of jobs only for women or only for men", and start giving more opportunities to everyone independent of their gender, sexual orientation or economic condition.

Business benefit
As we described before, the business model consists of 60% of the Bootcamp cost covered by the student and 40% covered by partners. As a socially responsible business that seeks to close the inequity in LATAM and gives work possibilities to women, this benefit is highly valued by the partners of the project to introduce social responsibility in their business plans, especially the ones who are related to the technology industry. In other words, the value proposition of Laboratoria is to raise funds from partners, and the students who within 2 years have to pay the loan, we are talking about that more than 60% of them accomplish to cover 100% of the debt. This mechanism has been created In order to maintain a healthy financial balance. Laboratoria also gives digital classes to private corporations in order to improve the technical knowledge within the workers.
The project could be considered a radical innovation because it is helping to solve an important LATAM problem: gender equality and better work for women. Additionally, it has a positive impact because is helping society, improving women's living conditions and it is increasing economic prosperity across the participants. Because the culture of equity and human touch is part of every co-worker as the interviewed described: "It is a human company that cares about every employee", we consider Laboratoria as a full spectrum of innovation. Finally, the leadership style of the founders provides a collaborative and respectful work-culture, helping each employee to develop their potential and provide new solutions to improve the student's experience.
Summarizing, Laboratoria is a project that cares about every stakeholder: society, employees, partners and students, while is creating value to ensure its expansion across LATAM.
Social and environmental benefit
Laboratoria is on the way to helping more women every year. The 5 headquarters that it has are innovating to find the way to accept more students in every Bootcamp so they can prepare more than 200 people every year. For every recruiting event, the company only accepts 100 women (15% of total) for the 6-month camp, and they are concerned about all the talent that can be wasted.
Laboratoria also focuses on having a collaborative system between all the workers that make this story happen. They have a horizontal decision-making model, where all opinions are considered. For this, monthly meetings are led by Mariana Costa with the 5 headquarters, this way all the goals and objectives of the organization are always aligned. Employees get constructive feedback monthly and are they learn to manage their time and activities.
Concerned about the environment, the 5 locations try to take actions to reduce their carbon footprint, get involved in ecological projects and form partnerships with companies that are generating an environmental impact.
Interview
Salvador Alejandro Gutiérrez, Teammate
Keep this story going! Share below!
Laboratoria is a company that provides quality education to women who do not have access to it, acquiring technical and soft skills needed to work as front-end developers or UX designers. The main purpose of Laboratoria is to empower women across LATAM to develop their potential to achieve better work positions and improve their lives and futures.