Profitable Waste
Soups On Main
Overview
Soups On Main is a relatively new organization which serves organic locally-grown food to its customers and uses ingredients generally regarded as waste such as chicken waste, chicken bones, and more to create pet food. They also use beef fat to make candles and frozen beef/ham bones as toys for pets. This company also uses eco-friendly products, but the innovative aspect of this business is the use of waste to become profitable and sustainable.
Authors

Halit Sencan
LAURYN MENSAH
Alberto Solari
Nina Njoku
Akash Khan
School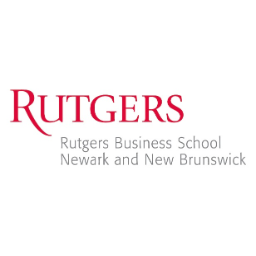 Rutgers Business School
Professor
Joseph Markert
Innovation
The innovative aspect of Soups On Mains is that they turn all of the waste they have into profitable items such as pet food, pet toys, and candles. More specifically, Soups On Mains takes the scraps from chicken bones, pressure cooks them, and then mushes them down. This final meal is much healthier for pets and can be sold as a healthy alternative to pet food. Another innovation is that they sell beef and home bones from cooking as toys for dogs; however, their most creative innovation is that they strain the beef fat, which is generally thrown into the garbage, to make candles. Donna Sherman, the co-owner, says, "The beef fat burns really well and all we need to do is add a wick to turn it into a fully-functioning candle".
These innovations all came from Donna Sherman, who has dedicated her life to noble causes such as supporting animal rescues, reducing waste, giving her employees a living wage, and cooking healthy food. She was worried about the negative impact of the waste from Soups On Main and asked herself how to reduce the waste from her kitchen. After thinking about this issue, she came up with the profitable waste innovations mentioned earlier. The profitable waste innovations are one of many ideas that Donna has produced in her lifelong mission to improve the world.
Inspiration
The motivation to establish the organization came from Donna Sherman, who was a Medicine Health Coach for 15 years. She believes that the real problem behind various diseases and health problems is the quality of the food we consume. This really struck home for her when her father was suffering from Alzheimer's (type 3 diabetes). According to Donna, she "wanted to help people learn how to eat healthy so that they could be healthy". Her desire to fight for this cause and help her community in retirement served as her inspiration to start Soups On Main, which sells local healthy food, with her husband.
As a person dedicated to doing good, Donna Sherman decided to also strive for her business to have zero waste. She started to use the waste from cooking to feed her dogs as she knew that it was safer and healthier than generic pet foods which are heavily processed causing a decrease in the life expectancy of pets. Her motto is that "Her dogs eat what she eats". After a while, she realized that she could make this bigger by turning all of this waste into food or other items that they could sell in the store, and that's how Soups On Mains's profitable waste innovation came about.
Overall impact
The impact of the innovation from a business perspective is that Soups On Main is making a profit off of goods which would normally be thrown out. Instead of having a product cost associated with all of the goods in their store, they are able to maintain nearly zero cost on some of their items because they are made almost completely from materials usually considered waste. These products really contribute to society because when customers purchase such as pet food made from soup waste, the owner goes into depth about the added benefit of organic pet food as opposed to the processed store brands. A larger-scale impact of this innovation is that the complete lack of waste is a great benefit to the environment. The owner says, "The community can learn by coming in to understand what foods help them and helps the environment". Landfills filled with waste, a majority of it being food waste, have a huge impact on the environment and the animal populations around us. According to the owner, she "wants to take care of future generations" and doing her part to save the environment is one way she is striving for this cause.
In the short-term, this model allowed Soups On Main to have good margins in the locally-grown food industry, which usually has tight margins because of the products' high cost compared to processed foods. Another benefit is that the employees are inspired. One of the employees we interviewed says that, "It makes you want to come to work". The long-term effect of this innovation is that Soups On Main is making money at no cost because they are making products from waste. The sales they have from these products are a net positive because they are made from otherwise useless ingredients. Also, this no waste system inspires, and can continue to inspire, other businesses to replicate this no waste system which would not only benefit their business, but also the world.
Business benefit
The main benefit of having profitable waste is that the business is generating profit from items which are made without cost (other than minimal labor costs). Items such as dog food, which sell from $3.99-$5.99 and candles, which sell for $4.99, do not have a product cost associated with them, except for the cost of the wick for the candle. Not only is there a direct monetary benefit to Soups On Main, it also has a marketing benefit. Customers are more willing to shop at this store which is making an effort to reduce the environmental harm from waste. If the ownership hired a marketing expert which works with small businesses, they could potentially start a viral movement to eliminate food waste domestically, or even globally.
Employees at Soups On Main are also extremely motivated. Through the profit made from these innovations, Soups On Main is able to offer its employees a good wage so that they are happy and motivated. Not only does this improve the productivity of the employees, it also decreases their employee turnover. Workers at Soups On Main also have the benefit of learning to utilize waste in their own lives because the culture at Soups on Main is that "everyone learns to do everything". Overall, the profitable waste innovation allows Soups On Main to increase their profit without risk and to keep their employees happy.
Social and environmental benefit
Soups On Main's use of waste is beneficial to both society and the environment. The benefit to society is that people can see how food waste can be utilized in many ways to form items such as pet food and candles. This type of innovation can inspire other businesses in the food industry to reduce their waste and actually find ways to innovate with it. Soups On Main also "puts skins from carrots and cucumbers (byproduct waste) into a keg bucket to give to pigs on-farm or dump in a game preserve for the animals in the forest". Donna also mentioned that they take some of the pet food they make from chicken waste and donate them to animal rescue operations. Not only does the profitable waste innovation serve as a brilliant example of how to reduce waste, it also serves a multi-functional purpose by allowing Soups On Main to contribute to charitable causes free of cost.
According to the UN Food and Agriculture Organisation,"1.3 billion tonnes of food is wasted each year, contributing to food shortages, water stress, unnecessary biodiversity loss, and increased greenhouse gas emission". Soups On Mains campaign to eliminate the food waste in their restaurant shows that businesses can help save the environment and help save their books at the same time. Soups On Main does their part to tackle the global waste problem which is a significant contributor to the environmental problems we have in the world today.
Interviews
Donna Sherman, Co-Owner
Beth, General Staff
Keep this story going! Share below!
In the United States, approximately 35% of the food supply, amounting to $100 billion dollars, is wasted every year. Soups On Main is a restaurant/store that utilizes various innovative techniques to ensure that they have 0 food waste at their establishment. Through methods such as pressure cooking chicken bones to make pet food to straining beef fat to make candles, Soups On Main is able to turn their waste into profit.