Producing Cement with RDF
CEMEX
Overview
In Mexico, CEMEX has introduced an innovative waste separation system to its operations that will support its efforts to increase the use of alternative fuels or Refused Derived Fuels (RDF). This system will help increase the useful life of landfills, the rate of use of recyclables and improve the working conditions of their landfill workers. The system is expected to avoid the equivalent of 130,000 tons of CO2 annually in the atmosphere causing a positive impact on the fight against global warming.
Authors
Maria Bojorquez
Hector Alanis
Roberto Chapa
School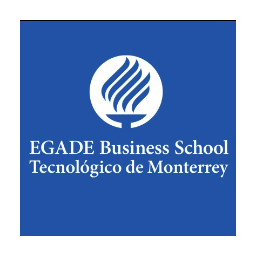 EGADE Business School Tecnologico de Monterrey
Professor
Ezequiel Reficco
Innovation
The refused derived fuels are obtained from the selection of waste with inorganic material such as paper, plastics and textiles that, due to their condition, cannot be recycled; these wastes are compacted and crushed and then used as alternative fuels in cement kilns. As the ash resulting from the RDF calcinations is compatible with the raw material, it is incorporated into the product elaboration process which closes the co-processing cycle. The RDF plant makes the process of reception, crushing, separation, classification, compaction and production of RDF bales.
Inspiration
CEMEX cement manufacturing process has a high potential for energy recovery and generate alternative fuels. The use of cement kilns is, by far, a better alternative for disposal of inorganic waste like RDF compared to incinerators. The ashes which is a sub-product of this process is integrated to the cement, so incineration can be avoided. Also, the kiln recovery process compared to the incineration needs half of the energy.
Overall impact
The waste of hierarchy co-processing which has a lower scheme than recycling is more beneficial. It recovers energy and also separates the non-combustible part, which is recycled. This process is generating energy and recycling at the same time. In the cement industry, this innovation has a lot of potential in energy recovering and CEMEX is applying this to all of their kiln processes.
Business benefit
All innovations must be sustainable and economic. In 2017, CEMEX substituted more than 26% of its fuels -primary fuels- with alternative fuels. CEMEX is the second largest cement company using alternative fuels in the world. Also, in 2017, this innovation generated more than 100 million US dollars in savings for the company.
Social and environmental benefit
In 2017 CEMEX co-processed more than 3 million tons of RDF, which is waste, in its operations around the world. 92% of its cement plants are using alternative fuels, like RDF. In some operations, it has reached more than 85% substitution from primary against alternative fuels, limited by the government permits. Currently CEMEX is asking for new permits to go higher in these substitutions, seeking to obtain 100%.
Interview
Mario Alberto Solano Guevara, Alternative fuels advisor
Keep this story going! Share below!
CEMEX
Monterrey, NL, MX
Business Website: https://www.cemex.com
Year Founded: 1906
Number of Employees: 10000+
CEMEX is a global building materials company that provides high-quality products and reliable service to customers and communities in more than 50 countries. It has a rich history of improving the wellbeing of customers and stakeholders through innovative building solutions, efficiency advancements, and efforts to promote a sustainable future.
• Annual sales of US$13.7 billion and EBITDA of US$ 2.6 billion in 2017
• One of the leaders in each of our core businesses: cement, ready-mix concrete, and aggregates
• Presence in more than 50 countries across the Americas, the Caribbean, Europe, Africa, the Middle East and Asia
• Trade relationships in more than 100 nations and one of the world's top traders of cement and clinker
• More than 40,000 employees worldwide