Private Energy Consulting Company in Mexico
Acclaim Energy Advisors, Inc.
Overview
Acclaim Energy brings value to customers by promoting a mindful use of resources, efficiency, and ensuring access to an affordable, reliable, and modern energy service.
Their main objective is to aid customers with a large volume of energy consumption, to select the best energetic option that best fits their needs. By facilitating access to clean energy, which is stated in SDG number 7, they include renewable energy, energy efficiency, and an advanced and cleaner fossil-fuel technology.
Authors
Daniela Cantú Tamez
Carlos Ibarra
Mariangelica Díaz
Issa Gutierrez
Gilberto Umezawa
Ricardo Armienta
School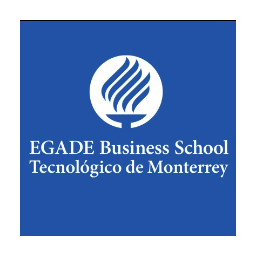 EGADE Business School Tecnologico de Monterrey
Professor

Consuelo Garcia-de-la-torre
Innovation
Acclaim Energy company's innovation is to help customers with a large volume of energy consumption to select the best option through high-quality teams who will provide a true competitive advantage for their clients, by being a company focused on energetic resources: electricity, natural gas, and soon hydrocarbons. Also, by paying close attention to a quality commitment by retaining and hiring employees who are the most qualified energy experts in the industry.
Inspiration
The inspiration for this innovation is mainly the large expenditures made by companies who are considered major energy users in the industry. The company seeks to transform energy management into valuable solutions and positive results for client companies. Each business case is bespoke (completely customized) for the company's specific needs and suggested solutions. Acclaim Energy Inc. delivers value by strongly recommending collaboration and performance improvement, helping not only customers but communities and the environment as well.
"It's very risky to take on 10- or 20-year contracts due to uncertainty and volatility", Ivan Milla, the Risk, and Operations Analyst, stated in the interview, suggesting that risk and industry volatility inspired the leader in developing the innovation.
"There [are] not only monetary savings identified through the implementation of the transformation in energy management, but there's also a significant reduction in CO2 and Greenhouse Emissions, evidently benefiting the community by making their clients Socially Responsible Companies."
Having that said, Ivan also mentioned in the interview an interesting statement, which is that "the company is, to some extent, fulfilling two objectives: the first objective, to pay less for the energy used, and the second objective, to be environmentally responsible, also consuming energy from a solar park or some other renewable source, looking to contribute [to] combating climate change". When businesses want to optimize their energy profiles, they should look for an unbiased partner like Acclaim Energy experts who will achieve the company's objectives in the most cost-effective, truthful, and efficient ways.
Overall impact
The overall impact of the innovation is the affordability and access to clean energy, industry innovation, and infrastructure, responsible consumption and production. Companies using the innovation would responsibly utilize the energetic resources and stop consuming beyond what our planet provides. Providing customers the best strategy for their energy consumption will teach the business the best way to use and produce in sustainable ways that will reduce overall harm on the planet.
In the long term, the innovation of using energy in an optimized way will promote the development of sustainable cities and communities, decent work and economic growth, and climate action.
The service provided by Acclaim Energy can also be applied to transportation companies, thus providing access to safe, affordable, accessible, and sustainable transport systems for all. Furthermore, the communities will enhance sustainable urbanization and capacity for participatory, integrated, and sustainable human settlement planning and management. As a result, there will be a reduction in the city's environmental impact.
Business benefit
This innovation represents wellbeing in two ways: first, for its own employees by creating value through new positions related to the firm's expansion into new geographies (currently, Acclaim has operations not only in Mexico but also in Canada and United States), and giving them a good reason to work for (the company has a vision aligned to employees' values who are proud of being part of an environmental solution). And second, the company creates value for its clients. There are a lot of success stories that Acclaim share on its website, such as a manufacturing firm that was having trouble to improve their savings and making a good forecast of their budget. By using Acclaim's service without needing a broker, the company is going to save about 40% of its energy costs in the next five years.
This kind of benefit is not only related to economic savings but also has a great environmental impact: by doing a more efficient use of energy in the current period, the company is helping to guarantee the availability of this resource in the future.
Acclaim's vision, values, and way of working are clearly translated into benefits for the business: more than 500 clients with an energetic use of 2.500 million dollars per year, 97% of clients retention, more than 30.000 measuring devices installed for discovering opportunities, 700 millions of dollars in savings and, even more important, their clients' speeches are some of the successful KPIs of this company.
Social and environmental benefit
As mentioned explicitly in the previous paragraphs, Innovation takes care of the community and the environment. While looking through and choosing from the seventeen Sustainable Development Goals, six of them are identified and aligned to Acclaim Energy's vision and mission, which are: Affordable and clean energy, Decent work and economic growth, Industry innovation and infrastructure, Sustainable cities and communities, Responsible consumption and production, and last but not least, Climate action, which directly justifies the benefit for the environment.
The company convinces their clients regarding not only the economic benefit they will be perceived, but also the environmental positive impact they will create and, consequently, making it a better place to live for the society.
There are client companies that have to be major energy users because of the service/product they offer, and some of them believe that energy is a cost that can't be reduced due to industry volatility. That's where Acclaim Energy Advisors, Inc. comes into action, by playing a persuading role with the clients' company leaders to make them understand the huge impact in savings that the consulting collaborative project will trigger. The process consists of arranging meetings with the client, where their specific needs will be talked about and explained. After listening to them, the company will create models with the best strategies regarding the uses of energy that they can adopt, according to their industry. When all that information is gathered, they will go to the suppliers with a Request for Proposal, filtering three different offers to negotiate with them the optimization which will benefit both sides.
Interview
Ivan Milla, Risk and Operations Analyst
Keep this story going! Share below!
Acclaim Energy Advisors, Inc.
Mexico City, Mexico City, MX
Business Website: https://acclaimenergy.com.mx/
Year Founded: 2003
Number of Employees: 11 to 50
Acclaim Energy Inc. is an independent, unbiased client supporter that aids companies across Canada, Mexico, and the USA.
The company provides advice to reduce energy costs and attain value through strategic and proven energy management approaches.