Princeton's Hidden Gem
Whole Earth Center
Overview
Whole Earth Center has initiatives that satisfy UN Goal #12 for Responsible Consumption and Production. They have various services and products that help them achieve their goal. These initiatives include a bring-your-own bag policy, 100% organic food from local farms, Non-GMO products, and many more.
Authors
Francis Chiocca
Sakshi Ramteke
Alisha Kalra
Melanie Momjian
Sahijdeep Brar
School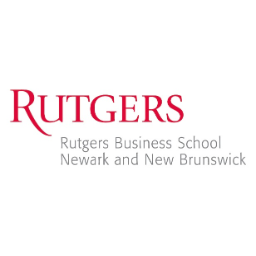 Rutgers Business School
Professor
Kenneth Welch
Innovation
Whole Earth Center is responsible for many innovations, but its main focus is on responsible consumption and production. Before opening up the Whole Earth Center, the team wanted to make sure they would have a positive impact on the environment. They took many steps to fulfill the needs of this innovation. Whole Earth Center has a bring-your-own-bag-and-container grocery center indicating ZERO waste. They also carry a ton of bulk items such as spices and herbs and allow you to take what you need into your container. Also, Whole Earth Center provides 100% organic produce from local farms and helps prevent environmental degradation. BeechTree Farm, a local grass-fed beef farm in collaboration with Whole Earth Center, helped implement this innovation. Whole Earth Center is also partnered with the NorthEast Farmers Association, which helps them bring in more organic produce.
In 2008, Whole Earth center installed 45 205-watt solar panels, which were installed by Advanced Solar Products. As a result, Whole Earth Center became Princeton's first retailer to install solar energy. Solar panels are environmentally friendly and save a ton of energy. Whole Earth even thought of new ways to save energy, such as replacing the walk-in motors and case motors in their refrigerators. The annual energy savings from the replacement is about 8,844 kWh for the walk-in motors and 5,257 kWh for the case motors. If we add up the energy savings we get a total of 14,101 kWh per year! They save about $1,833 (0.13 per kWh) from replacing all the motors and the cost of the replacements is about $2,002.39. The 1.09-year payback on this project results in an incentive to continue their sustainable business measures.
Inspiration
Members of Whole Earth Center, led by manager Jennifer Murray, noticed that in both New Jersey and the entire nation, people were completely disregarding sustainability. They felt that other businesses were too focused on maximizing profit, blatantly ignoring the environmental costs of their actions. As a nation, she felt, we were failing at protecting the environment. She said, "In Princeton, there are hundreds of local small businesses, but it is rare to find a company with goals specifically in sustainability and maintaining the environment." For example, some businesses in the area--fast-food sellers or wholesalers--throw out their unused food at the end of each day. After seeing the lack of environmental consciousness in the local community, Jennifer decided that "something must be done to change the tide." She would then take the initiative, potentially starting a trend in Princeton, and implement specific business structures that are "pro-Earth." Whole Earth Center's sense of purpose is responsible consumption and production, with goals not only to be a successful business but to be environmentally-friendly, engaging in sustainable business practices, and encouraging surrounding businesses to follow their lead. Thus, Whole Earth recycles 100% of the plastics in their store, maintaining a "zero waste bulk department policy." As well, their deli helps local farmers because they purchase the products that would "be thrown out because the public doesn't want to buy them." According to Jennifer, the entire team at Whole Earth Center is motivated by these guiding principles, and because they are all driven by the same ideas, the team is determined, motivated, and passionate.
The employees of Whole Earth are motivated to create unique handmade baked goods to showcase their talents. Creating such an environment allows employees to know that everyone is appreciative of their creativity. The positive and lively energy brought by all employees to Whole Earth breeds happy employees which in turn results in inspiring improvement and greater production of goods and services. Combined with their passion for environmental sustainability, the employees thrive because they can be creative, and understand that their work is benefiting the community as a whole as well.
Overall impact
Whole Earth Center's impact reaches far beyond that of simply reducing their carbon footprint. Their efforts toward responsible consumption and production have shown the community in Princeton that you can run a food-based business without an excessive amount of wasted product. They were the first company in the area that went the extra mile to not only stop their own business from hurting the environment but to try to run programs to help improve it as well, educating the community on these issues. Customers can rest easy knowing that purchasing from Whole Earth means supporting a business that cares about its impact, rather than contributing to worsening environmental decisions.
Whole Earth Center also assists local farms by using locally sourced produce and using any unsellable biodegradable products to make compost for further crop growth. In the short term, they will reduce their carbon footprint and produce zero waste; however, in the long term, they will have helped nurture a more environmental and health-conscious community. The fact that these impacts have occurred is simply found by looking into the programs provided by Whole Earth. They encourage less use of fossil fuels by rewarding customers that bike instead of driving cars with price discounts. They support local business by purchasing stock from farms in the area and collaborating with the Northeast Organic Farming Association of New Jersey. There is quantitative evidence of their sustainability as well. On average, Whole Earth saves over 14,000 kWh (kilowatt-hours) a year.
Business benefit
This innovation benefits the business because it helps them reduce costs while also promoting eco-friendly sales measures. Policies including the bring-your-own bag/container are crucial in cutting down costs that the store would incur if they were to supply such items. Murray mentions to us how important reusing packaging has been in cutting down many of their costs. She states, "It has been really beneficial to reuse items like cardboard, plastic, glass, and paper, as it has cut down expenses on our equipment. For example, we have large containers for our bulk department, so people can serve themselves on how much they want." To add, they provide an incentive to their customers to reduce waste by giving 10 cents back on reusable bags and jars they bring to the store for use. The company's efforts to reduce waste resulted in saving over 203.13 tons of waste per year and over $14,219 worth of waste. Whole Earth has 170 spices and herbs that they hold in bulk. Their pricing for these items is much lower in comparison to other stores because they do not provide glass jars for the product. In this way, customers are paying less for packaging and more for the quality of their items. In terms of employees, the Whole Earth Center hires candidates that match the values that they are passionate about. The manager stressed how important it is for the employees to value their environmentally sustainable measures to really understand the company they are a part of. She states, "We specifically look for people who understand our mission in conserving resources and also enjoy natural foods." Whole Earth currently has a team of 70 employees who are passionate about using sustainable products and conserving resources whenever possible. Each employee receives benefits including health benefits, life insurance, and an employee retirement plan.
Social and environmental benefit
Whole Earth Center's innovation provides numerous benefits for both society and the environment. Their business model is centered entirely around using locally sourced organic products, producing zero waste in all their operations, and showing astounding leadership in how they conduct business and educate the community around them. In terms of benefiting society, they host several events to educate and motivate the people around them to gear their thoughts towards living a more healthy and environmentally responsible lifestyle. The food they sell is organic to avoid the detrimental effects of preservatives and artificial ingredients on their customers. This organic food is purchased locally, thus benefiting both the local agricultural economy and the dietary health of their customers. As for the benefits that Whole Earth poses to the environment, their initiatives are second to none when it comes to reducing their waste production and carbon footprint. These efforts to lead an environmentally conscious business model are congruent with the company's core values that have been in place since its formation in 1970. In the last decade alone, Whole Earth has donated several thousand dollars in gift cards to cyclists to reduce the production of greenhouse gases made by cars. When putting these policies in place, it was important for the people at Whole Earth that their actions and decisions remain true to their values and the initiative toward a business model that is as friendly to the environment as it could be. This led to Whole Earth having an entirely green facility and set of values.
Interview
Jennifer Murray, General Manager
Keep this story going! Share below!
Whole Earth Center is a grocery and deli located in Princeton, New Jersey. The store is founded upon environmentally-friendly values and looks for more ways to use sustainable resources and initiatives to promote healthy living. The center makes a constant effort to raise awareness regarding ways locals can contribute to making their community more sustainable.