Pretty Handy People
Pretty Handy Gift Shop & Makerspace
Overview
The innovative business model employed by Pretty Handy Gift Shop & Makerspace, selling only local handmade goods, satisfies the UN Goals of Sustainable Cities and Communities, as well as Decent Work and Economic Growth. This business model also involves selling products that promote natural and sustainable living by using recyclable materials and minimalist packaging, which satisfies the UN Goal of Responsible Consumption.
Authors
Jemuel Torres
Patrick Sweeney
Tian Zhong
Joseph Zheng
School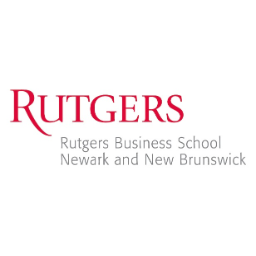 Rutgers Business School
Professor
Kenneth Welch
Innovation
"We wanted to start a small business that collaborated with other small businesses," Robert Noone said, as he described the innovative business model of his gift shop, Pretty Handy Giftshop & Makerspace. This business model consisted of only selling local goods handmade by various artisans, crafters, DIY-ers, and small businesses in and around Nutley, New Jersey, while also remaining environmentally conscious.
To start their business model, founders Robert and Joyce had to find local vendors in and around Nutley, New Jersey whose products and practices aligned with their own. To do this, they utilized social media to network with other makers and businesses. The vendors that they found usually knew others that could supply the store with items. Thus, additional vendors were discovered merely by word of mouth. From there, select items are purchased at wholesale while many of the handmade items are sold on consignment.
Pretty Handy's mission is to support and promote local businesses and makers to help boost the local economy. Because Pretty Handy focuses on the sustainability of the local economy, they meet the UN Goal of Sustainable Cities and Communities. This also fulfills the UN Goal of Decent Work and Economic Growth. Furthermore, due to the use of recyclable materials to create their products, Responsible Consumption, a third UN Goal, links to their business model.
Inspiration
Pretty Handy's business model resulted from the owners' previous work experience. Robert and Joyce previously worked for a manufacturing and wholesale textile company where they grew tired of how big business operated, as Robert said, "We were tired of compromising on quality just to meet price points". Here, Joyce served as the creative director for the entire design department while Robert fulfilled various roles in sales and logistics. The company produced items under many different in-house and licensed brands making it difficult for consumers to know who they were buying from. Due to this, Robert and Joyce, "...wanted to do the opposite of big box stores." As a result, Pretty Handy was founded to be a small business that benefits other small businesses, as Robert said one of his goals is, "to hopefully inspire other small businesses to go to the next level by opening up their first brick and mortar store."
When creating this business model, ethics and environmentally conscious efforts were heavily stressed. For example, the owners of Pretty Handy want to make sure that their products are Fair Trade certified or union made. This meant ensuring that workers are fairly paid and knowing where they are buying their goods from. Moreover, responsible consumption was an important factor in the business model as Robert said, "We wanted to show people they can recycle by using unwanted materials in crafts". He then said that one of his goals is to, "...get people to think more about what they use daily." Regarding the current mindset of today's buyers and encouraging them to spend more shopping locally, Robert said, "It's going to be hard to break their mindset and habits, but we're going to try."
Overall impact
The store recently opened its doors on July 15th of this year so long term effects are not able to be seen at this time. However, it's short term effect is that it has given local small businesses more exposure. This is because Pretty Handy features bios and links for their vendors on their website. This exposure has occurred according to the qualitative data based on the number of visits their website has received. For example, their website is visited about 400 times per week. Furthermore, each of their Facebook posts usually get around 1000 views, which leads people to visit the supplier on the website and perhaps the store itself. Without this exposure, the local businesses would not receive as many customers, in turn boosting the local economy.
Their business model has also increased collaboration within their community. As Robert said, "Collaboration is the best strategy," referring to working together with small businesses. This strategy led them to create new signages, displays, packaging designs, and website designs for other small businesses. Furthermore, Pretty Handy takes feedback on existing products and what others would like to see in the shop or do in their craft workshops. Robert and Joyce respond by making new products inspired by what our customers want and have not seen anywhere else. Collaboration also means fostering rescue animals and volunteering for local organizations every weekend. Pretty Handy is currently producing a calendar for the local rescue squad to raise them money. Therefore, the innovation of Pretty Handy makes the area in and around Nutley, New Jersey a more prosperous place.
Business benefit
The business model has brought many benefits to the business. For example, recycled materials have been used to make the majority of furniture such as tables, stools, and a coffee station in the store. This alone has saved the company thousands of dollars while reducing waste. This innovation also helped them be a part of the NJ Sustainable Business Registry, a registry that was created to promote sustainable businesses across the state. As a result, their business model helped them gain recognition as well as exposure.
In addition, their business model helps them focus on maintaining the high quality of their products. This leads customers to see the value in paying more for a higher quality product at a local store that can be better for them or last three times longer. For instance, their bath and body products are more natural than most found in other stores. Pretty Handy only sells soy candles because paraffin candles such as ones sold in most stores are bad for one's health. As a result of this business model, customers are more likely to become repeat customers after they realize the high quality of products.
Social and environmental benefit
The business model of Pretty Handy helps reduce waste in the environment. This is due to their use of minimalist packaging as well as their preference for glass over plastic. When they do use plastic, however, they make sure the plastic is recyclable. Furthermore, Pretty Handy ensures that the cotton they use is certified organic and minimally treated to reduce the amount of water needed to create a shirt. Moreover, their innovation ensures that their products are Fair Trade certified and union made, which helps support ethical and sustainable businesses.
The recycling practices that Pretty Handy employs also promotes sustainability. This is because it gets people to realize the value of reusing items that no longer have a use. With the equipment, their store has, such as their duplex printer, vinyl cutter, and laser cutter, people can find creative ways to reuse their junk. For example, they cut cardboard when prototyping parts for new products as well as placemats for finger painting. One of their vendors creates wind chimes from glass bottles. Joyce pours soy candles into old glassware that you would usually find at garage sales. As a result, this practice of sustainability benefits the environment by reducing waste and helps the community become more aware of the creative ways to conserve.
Interview
Robert Noone, Robert Noone
Keep this story going! Share below!
Pretty Handy Gift Shop & Makerspace
Nutley, New Jersey, US
Business Website: prettyhandy.org
Year Founded: 2019
Number of Employees: 2 to 10
Founded by a resourceful graphic designer and a hard-working handyman, Pretty Handy is a gift shop and makerspace intended to bring local crafters, vendors, and DIY-ers together in and around Nutley, New Jersey. The shop prides itself on improving the community and environment through collaboration sustainable practices.