Preserving America, One Recycled Product at a time
Preserve
Overview
Established in 1996, Preserve is an American company that is constantly innovating its products to ensure a sustainable, environmentally friendly impact. They strive to bring sustainability to consumers' day-to-day lives by creating household products, like oral care, shaving products, food storage and even kitchen tools, that are made with 100% recycled plastic. Preserve constantly works to create products that are good for the planet. "Nothing Wasted, Everything Gained" is the slogan of the company, and they continue to practice this by continuously exploring, developing and going into new territories.
Authors
TheresaMarie Lisanti
Leah Braun
Kharan Pierce
School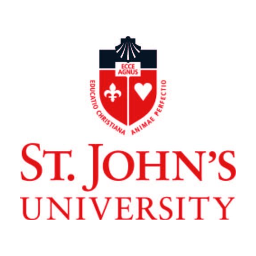 St. John's University
Professor

Charles Wankel
Innovation
Preserve's business model aligns with United Nations Sustainable Goals of Responsible Consumption and Production, along with Climate Action, in different ways. They are committed to being net zero, and calculate CO2 going into the atmosphere so they take action to reduce that. Preserve works to offset carbon going into the atmosphere and they find it important to reduce the amount of carbon sold, through the use of consumer products. "Things like yogurt cups are very recyclable and make a great material and we shouted from the rooftops, 'Let's do this!'" stated COO John Lively. Therefore, they have also implemented a program in the past called "Gimme 5" which made it easy for consumers to recycle yogurt cups. They even partnered with Whole Foods to implement this, but unfortunately it was put on hold due to the pandemic. "Whole Foods wanted to participate and we put collection bins in all of their stores…we'd wash the yogurt cups, grind them up and make them into new things," said COO John Lively.
Preserve's business model, both with the entirety of the business, and the "Gimme 5" program emerged due to a gap in recycling that needed to be fulfilled. The founder, Eric Hudson, noticed the importance he could bring from using recycled material to manufacturing use, so he started. As the years went by and the company progressed, Preserve also wanted to do the most it could with everyday materials like yogurt cups, so it created the Gimme 5 program, which was an added level of recycling that could be executed. The company began with making these yogurt cups into toothbrush handles, which is their most popular product.
Inspiration
Preserve has been looking into recycling more than just yogurt cups. Preserve Ocean Plastic Initiative (POPi) is a program that recycles plastic that is found near the oceans and rivers that have the potential of making it into the water. "We've looked at other types of plastics. We have a plastic program right now where we are hoping to collect plastics that are at risk of entering the ocean and rivers," said Lively.
As the company was initially started, Preserve's founder worked to carefully craft a recycling operation. As the years have progressed, Preserve has worked to create programs while also updating their design and their processes to meet changing consumer needs. They did this while staying true to their main mission, of being environmentally friendly. The entirety of the business relates to a sense of purpose, in that they have an underlying mission, that they're constantly working to improve and progress.
Overall impact
Preserve is now Climate Neutral certified which means that the company is taking a course of action to be sure that every aspect of the business is helping to reach a sustainable goal. An example of this is that they run their energy using solar as a source. Getting Climate Neutral certified in 2019 is the sort of action that shows the commitment of reaching net zero emissions goals by target years (often 2030). Climate Neutral, a non-profit organization working to eliminate carbon emissions, supports businesses in being recognized for their efforts in lowering carbon emissions through a three step process. This process requires an evaluation of current carbon emissions, setting up the purchase of carbon credits, and then developing and implementing a reduction action plan. Preserve is very transparent on their involvement in the process of becoming Climate Neutral certified even citing some of their known boundaries in carbon reduction and accurate levels of metric tonnes of carbon they emitted in the year 2020. Their innovation to be sustainable and to help the environment has even shifted the structure of the business and how it is run.
Preserve is also a certified B Corporation. They are now the top 5% out of 3,500+ B Corps for creating the most positive overall environmental impact. With this they are able to promote their B Corp certification on their products. This certification will further increase Preserve's ability to spread the message that conserving is a major issue that we must come together in order to create positive social change. Preserve's business is on an ongoing hunt to find new companies to work with.
Social impact continues through their marketing and the programs they have to offer. Preserve focuses on "not only having a positive impact on the environment but also a positive impact on people," says Lively. Preserve has been working on many ways to keep people involved as well as create something useful for them. They continue to work with many different companies in hopes to spread their message and successfully influence other companies to think sustainably. This impacts our environment because people are continuously recycling and Preserve is sure to make these items into useful products instead of something that isn't put to much use. Recycling helps not pollute our water and save energy. This is just two of the positive impacts Preserve works towards by developing products out of recycled goods.
In speaking with the COO of Preserve, John Lively, we got insight into how they plan to continue expanding and growing the business in the future. "We want to continue to branch out into other areas. Right now we are focused a lot on our razor area, we've seen good growth out of that,'' stated Lively. He also mentioned the prospect of going wide rather than deep in future product developments. In this sense, Preserve will be focusing on offering a wider range of different functional products made from the reclaimed and recycled plastics, rather than focusing on offering different versions or models of one type of product. Regardless, the continuation of their Gimme 5 and POPi programs, as well as their baseline process for creating the sustainable products, will continue to build towards a future where recycling is more streamlined and less waste is left.
Preserve has taken their vision and made a successful business out of it. With a large assortment of product categories that are sustainable, yet practical and useful. Having such a mission driven business plan makes it easier to appeal to consumers who view sustainability and environmentally friendly as important factors in purchase making decisions, so their foundation as a company is helpful to their business.
Business benefit
Preserve is a for-profit business, and though they are doing great things to help the environment for all, they are still making money from the products they are selling. They get an added benefit, in that what they are doing is for the good for all, and that their vision can inspire and help other businesses achieve the same effects. All of this is occurring while they are maintaining a profitable business, making it so they can continue to grow and find new and improved ways to help the environment.
Social and environmental benefit
Besides the literal process of recycling plastic, Preserve has a particular attention to detail that serves as a great benefit to their products and the environment. Speaking with Lively gave a firsthand look at the process of decision making for things like the packaging of products and the shipment and delivery materials. Preserve works to ensure that product packaging is aesthetically appealing to customers, and is still sustainable in production, sale, and disposal. Their razors for example are being switched from clear plastic packaging to cardboard packaging. This decision was made with both environmental impact and customer feedback in mind. It's this sort of attention to detail from within the company that leads to greater reward for society and the environment.
Additionally, the existence and success of this company alone holds much weight in the sense of social benefits. For such a business model to be created and executed is inspiration for other similar business models to be created. The market and social arena are always open and waiting for smart, functional, and sustainable brands, so Preserve definitely serves as a leader in pushing other sorts of sustainable businesses to take strong environmental action. Lively spoke about the prospect of other companies having a similar model as Preserve and how it would serve well to society and the environment for recycled product companies to work with glass, metal, fabrics, etc; Preserve will continue as a force with plastics.
Interview
John Lively, COO
Keep this story going! Share below!
Preserve works to bring recycled, everyday goods to households. They are continuously striving to create new products that can appeal to their consumers, all while bettering the environment.