Overview
The poles made with recycled plastics from the home offer a sustainable, efficient alternative oriented towards the future that unites the knowledge of the industrial sector with the need to find an adequate use for the amount of garbage that is wasted in the home. How these poles are for the field, with extreme conditions standing without changing their shape. Its solid plastic content allows it to support a weight greater than 1 tone, which is considered a comparative advantage with other cement and / or concrete posts. "This is a product designed for the benefit of farmers and ranchers, with savings in a replacement cycle every 4 to 5 years with the use of other material."
Author
Adriana, Eliana, Esperanza Samaca, Daza, Nieto
School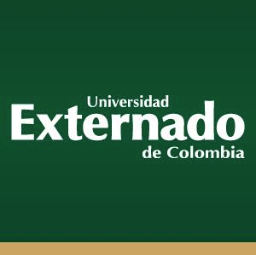 Universidad Externado de Colombia
Professor
Gustavo A Yepes López
Innovation
Poles made with recycled plastics offer a better option for the care and protection of the planet since efficiency processes are given to products that are considered unusable, being the best option since they generate lower costs and optimize their durability over time. This process aims to raise awareness of recycling, re-use of products as they have a high impact on the environment.
Inspiration
"On a trip to Houston with my family as we walked along a pier and observing its structure, I had the inspiration to call attention to a new life option with the initiative to design poles with recyclable material (plastic). I wondered how I could do it in Colombia, and find a person to make the machine to press the plastic and try to create my own business in a family lot outside Bogotá. It was a place to start the process. It was not an easy undertaking at first, but with the support of my family and my vision as an ecologist, I wanted to develop an initiative that was profitable and environmentally friendly."
The creators of Ecopostes had the best of intentions along several years of research and trials. In the process they designed machines to produce what is now their star product - fence post and pens with 100% recycled plastic. Ecopostes has 11 years of experience, managing to satisfy customers in Colombia with durable products of excellent quality.
Overall impact
With the creation and design of poles made of recyclable plastic material, Ecopostes introduced this product specifically in the agricultural and livestock sector.
They are poles with unique characteristics, support any type of flames due to internal conditions, fire protection made of high density plastic. Guarantee your efforts in the development of rough tasks and resistance to strong impacts.

They are products that favor ergonomics because they are light, easy to install, remove and reuse, they do not represent any risk in their handling, as they do not splinter or divide. Guaranteeing their durability being immune to the phenomena and effects of the environment, pests or bacteria, they do not decompose or oxidize.
In their presentation they generate a pleasant visual impact that guarantees the valuation of their properties.
Business benefit
Ecopostes has had an important growth in both production and profitability. In this way, it has been able to benefit from a high density plastic product that guarantees its effectiveness in the development of rough tasks and resists strong impacts.
They do not require any type of maintenance, and after the evaluation of all their properties, advantage and benefits constitute the best option in the cost - benefit relation.
It is hoped that this innovation of recycled materials can inspire other communities to be a part of a social environment committed to contributing to the environment.
Social and environmental benefit
In the first place, through the use of 100% recycled plastic Ecopostes has promoted the culture of recycling as an ecological strategy of responsible consumption and use of domestic plastic waste. Therefore, the company wants to make the proper handling of plastic waste compatible with concern for the environment and sustainable development.
Ecopostes aims to be the best option to minimize the impact on the environment and avoid the indiscriminate felling of forests. The products offered are made of 100% recycled plastic, with a basic pressing process that strengthens and protects the environment.
Secondly, Ecopostes has created sources of employment that benefit the people of Soacha and its surroundings, currently has 5 direct people who support the process, as well as strategic alliances with a network of waste pickers in the surrounding areas.
Our differential with conventional posts is that our product is non-combustible, it does not deteriorate or alter its special external or internal conditions to prevent the spread of fire and flames. It's high density plastics guarantee its effectiveness and resistance to strong impacts and climate changes.
In the same way, they are ergonomic, lightweight, easy to install, remove and reuse, they do not represent any risk in their handling, as they do not splinter or split, so they have a high durability immune to the phenomena and effects of the environment. Resistant to pests and bacteria they do not rot or oxidize, and are economical without requiring any type of maintenance, and after evaluating all their properties, advantages and benefits are the best option in their cost-benefit ratio.
Interview
Carlos Cortazár, Gerente
Keep this story going! Share below!
Ecopostes has the vision of being the leading company in innovation in the use of recycled plastics, thus being the company of preference in the agricultural sector with greater presence in the market, as a quality and durable product for our customers.