Plates You Can Plant
Lfepack
Overview
Lifepack is a company that seeks to contribute to the care of the environment through the manufacture of biodegradable dishes that can be planted after use. This is a sustainable solution that mitigates pollution by the consumption of disposables.
It is a life-generating solution.
Authors
Cindy lorena silva Sabogal
Juan Guillermo Soler Aristizábal
Laura Dallos
School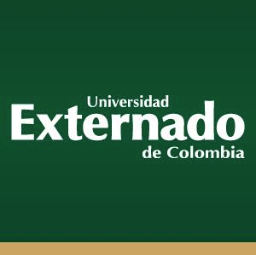 Universidad Externado de Colombia
Professor
Gustavo A Yepes López
Innovation
The dishes are made with natural fibers, such as the crown of the pineapples and corn husks, which come out of a harvesting process carried out with the farmers of the region. This raw material allows the consumer to plant the dish in the soil, water it, and eventually a plant will grow. Or, if the consumer throws it out, it will biodegrade in three weeks on average, greatly reducing the polluting impact of the plastic waste and polystyrene that, as we know, can take up to 1,000 years to disappear.
Inspiration
"It was a crazy idea, but our North [Star] was always to be an environmental and social company because we work with agricultural waste and with the community of the region," said Barona.
Packaging that generates life: After going to many meetings of friends and family where these products are used only one time before being thrown away, living in a country where the concept of sustainability is still not well known, and walking in the streets with thousands of plastic and polystyrene waste products, Claudia and Andrés realized that they had to go beyond the ordinary and create biodegradable products capable of tackling a global problem and educating people to be more responsible with the daily uses of their products. Lifepack was born through the joint effort between Claudia Barona and Andrés Benavides. "This company has evolved a lot over the years; we also provide work for women responsible for their families to improve their quality of life. By helping them we are also helping their families," said Barona. Lifepack has a social and environmental impact that contributes to sustainable growth in Colombia.
Overall impact
The impact of the innovation in the company has been totally positive and rewarding. The project has participated in important forums and programs and won awards that have allowed them to expand their idea inside and outside of Colombia. One of the most satisfying achievements was the participation in the Shark Tank Colombia program, achieving the investment of the entire team of judges in the company, which allowed them to grow and increase their production. In addition, they have received different recognitions in sustainability and environmental programs in Cali.
Through the project, they have managed to convert the users of disposable products into responsible consumers, showing society an alternative friendly to the environment, an idea that has been happily supported by everyone who knows it. There is a growing collective awareness of responsibility that could not be addressed before given the few alternatives that existed for the replacement of disposable products.
The company was created 8 years ago and, since the beginning of the business, has had a positive effect. All of us as consumers lacked an idea that would allow us to give life to a product after throwing it out. In the short term, they managed to consolidate and think ahead of how this idea would change the world. Now, their challenge is to go further, for everyone to know and support the idea of responsible consumption.

This business contributes to sustainability by making great changes in the way of producing and consuming in the current world. Until today, Colombia generated 27,500 tons of waste every day; the United States registered 600,000 tons, and only 4% and 35% of the waste was recycled, respectively. The rest of the waste takes up to 1,000 years to decompose.

With the innovative proposal of LifePack, we are betting on a new era of conscious consumption for environmental care, and in the future, it will become the solution to replace single-use products.
Business benefit
From the creation of the biodegradable products used in Lifepack, they have been able to create a responsible value chain from having local suppliers to generating employment for vulnerable people. According to SEED, "Lifepack has adopted a three-way approach to have more benefits from the company. First, by merging the operations with Papelyco, they formed the largest company, 'Lifepack', which allowed them to secure the donation of USD 50,000 from Arch Grants, a key resource in its expansion in the U.S. market. In second place, Lifepack decided to expand its market to the United States, Europe, and Canada, where organic and fair trade products are very popular and increasingly in demand. Third, the company is intensifying its awareness campaigns on sustainable production and consumption in Colombia in an effort to further develop the domestic market. However, the outlook for Lifepack is promising, especially since they have associations that allow them to export. With this, they estimate their sales will increase at least three times in the next years, with an 80% share of sales that come from exports." Through innovation and networking, this organization has met qualified people who have guided and supported them every time plus the maximization of social impact.
Social and environmental benefit
Through these biodegradable containers, Claudia and Andrés saw more opportunities to contribute to the sustainable development of their community. Through their company they have generated more than 60% of indirect jobs for low-income mothers and have worked with 35 prisoners of the jail of Jamundí, helping promote gender equity. Its main suppliers are also pineapple farmers in the region, who can generate income from what they previously discarded as waste.
The main effect of its creation is the prevention of the felling of trees to produce paper. Each plant that germinates from its products filters up to 1 ton of carbon dioxide, causing a positive effect on the carbon footprint, reducing both the pollution from the use of polymer products and greenhouse gas emissions. According to Claudia Barona, co-founder of Lifepack, 96,000 plates of plastic and polystyrene are being replaced per year, reducing more than 5 tons of greenhouse gas emissions and reducing plastics waste by 1,000 kg per year. This also reduces forest clearance; for each ton of pineapple crown used, about 16 mature trees avoid being cut down. This brings better air quality for 11 people, promoting forest conservation and improving quality of life for people. They save 37,000 liters of water and use 3,761 Kwh less energy compared to traditional paper production. There is 382 kg of carbon dioxide less in the air for each production lot. For every 1,000 germinable packages produced, they save 88% in water consumption and up to 70% of the energy consumed in a production process with traditional non-renewable raw materials. Lifepack products are biodegradable, compostable, sustainable, and planted.
Interviews
Claudia Isaber Barona, Co-Founder
Andrés Benavides, Co-Founder
Keep this story going! Share below!
Lfepack
Cali, Valle del Cauca, CO
Business Website: lifepack.com.co
Year Founded: 2011
Number of Employees: 51 to 200
Lifepack is a company that seeks to contribute to the care of the environment through the manufacture of biodegradable dishes made with seeds that can germinate. This is a sustainable solution that mitigates pollution through the consumption of disposables.