Plastiwood
Limpieza y Reciclaje del Bajio SA de CV
Overview
Plastiwood is a Technology patented in USA and Lyrba's exclusive in the Mexican Republic.
Such technology allows manufacturing wooden pallets and other products featuring high resistance and the highest quality with 100% recycled plastics.
Authors
Tania Flores
ALFREDO SANTIAGO
Alfredo Trevino
Jose Chavarria
School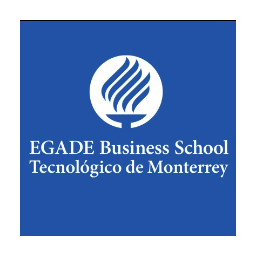 EGADE Business School Tecnologico de Monterrey
Professor
Ezequiel Reficco
Innovation
Plastiwood is made up of different types of plastics, all by-products of own processes or materials with little or no market value. These materials are milled and integrated into the mixture in parts according to their hardness, fluidity index, and temperature or melt feasibility.
Inspiration
While performing the plastic transformation process, the PET area determined that there was a waste of specific plastics. This was also noticed in the bags and grinding area but seemed inevitable. These residuals are plastics as well, with similar fusion points and after some research on ways to take advantage of them, the founders of Lyrba began to produce and develop Plastiwood.
Overall impact
This technology provides a recycling option for products that would be part of landfills or even create direct contamination of the environment if not properly disposed of.
Business benefit
+5,000 tons of plastic waste that was not previously recoverable can now be made into quality products.
Social and environmental benefit
The Plastiwood products represent an ecological alternative to wood, which helps to reduce the use of this resource, in addition, the Plastiwood process requires lower consumption of water than similar manufacturing.
Interview
Gonzalo Rodriguez, Operations Manager
Keep this story going! Share below!
Limpieza y Reciclaje del Bajio SA de CV
Silao, Guanajuato, MX
Business Website: http://www.lyrba.com.mx/
Year Founded: 1999
Number of Employees: 1001 to 5000
Lyrba is a company located in Mexico and the USA which offers 100% recycled material and products with competitive advantages.
They recycle more than 100,000 tons annually of non-dangerous materials to produce raw materials and new products.