Plastic Wood: Ecological Colombia / Madera Plástica, Colombia Ecológica
madera plastica, colombia ecologica
Overview
For many years, the management of plastic waste has generated a threat to ecosystems, especially to marine life. The seas and oceans are where the bulk of this type of waste is deposited, "As we already know, plastics have become the main manufacturing material in our times. It is very easy and very cheap to produce, but this is causing our blue planet to become a plastic planet. Environmental organizations such as Greenpeace, have calculated that since 1950, 8,000 million tons of plastic have been generated, a weight equivalent to 10,000 Eiffel Tower or 80 million blue whales. However, the most chilling fact is that only half of this plastic waste has been generated in the last 13 years, indicating that our waste is growing exponentially."
(https://www.ecologiaverde.com/contaminacion-por-plasticos-causas-consecuencias-y-soluciones-2114.html).
This excessive generation of plastic consumption is due to several causes, some of which are listed below:
1. Overconsumption of plastics.
2. Poor management of plastic waste.
3. Inefficiency of water treatment plants.
4. Lack of public and political awareness.
A 2019 report by the Procuraduría General de la Nación, reveals that each Colombian uses two kilos of plastic per month, 24 kilos per year, which is equivalent to one million tons per year of plastics of which only 7 percent is recycled while, "the remaining 93 percent ends up accumulated in landfills or is thrown into the mountains, valleys, and rivers."
(https://www.ccb.org.co/Clusters/Cluster-de-Comunicacion-Grafica/Noticias/2019/Julio-2019/Colombia-entierra-anualmente-2-billones-de-pesos-en-plasticos-que-se-pueden-reciclar)
"After having seen that the plastic recycling figures were so low in Colombia and that it was possible to contribute to the sustainability of the ecosystem, I decided to set up the company, bearing in mind the potential of this raw material for the manufacture of different types of products (Ricardo Jimenez- General Manager)" (Ricardo Jimenez- General Manager).
==============================================================
Durante muchos años el manejo los residuos plástico ha generado toda una amenaza para los ecosistemas, sobre todo para la vida marina. en los mares y océanos es donde se depositan el grueso de este tipo de residuos, "Como ya sabemos, los plásticos se han convertido en el material de fabricación principal en nuestros tiempos. Resulta muy fácil y muy barato producir, pero eso mismo está provocando que nuestro planeta azul se esté convirtiendo en un planeta de plástico. Según organizaciones ecologistas como Greenpeace, han calculado que desde 1950 se han generado 8.000 millones de toneladas de plásticos, un peso equivalente a 10.000 Torre Eiffel u 80 millones de ballenas azules. Sin embargo, el dato más escalofriante es que solo la mitad de esta basura plástica se ha generado en los últimos 13 años, lo que indica que nuestra basura está creciendo exponencialmente"
(https://www.ecologiaverde.com/contaminacion-por-plasticos-causas-consecuencias-y-soluciones-2114.html).
Esta generación desmedida de consumo de plásticos sea dado por varias causas de las cuales vamos a numerar algunas:
1. Sobre consumo de plásticos.
2. Mala gestión de los residuos plásticos.
3. Ineficacia de las plantas de tratamiento de agua
4. Falta de concienciación ciudadana y política.
Un informe del 2019 la Procuraduría General de la Nación, revela que cada colombiano usa dos kilos de plástico al mes, 24 kilos al año, lo que equivale a un millón de toneladas de año de plásticos del que solo se recicla un 7 por ciento mientras, "el 93 por ciento restante termina acumulado en los rellenos sanitarios o se arroja a las montañas, los valles, y los ríos"
(https://www.ccb.org.co/Clusters/Cluster-de-Comunicacion-Grafica/Noticias/2019/Julio-2019/Colombia-entierra-anualmente-2-billones-de-pesos-en-plasticos-que-se-pueden-reciclar)
"después de Haber visto que las cifras de aprovechamiento del reciclaje de plásticos eran tan bajas en Colombia y que con este era posible contribuir al sostenimiento del ecosistemas decidí montar la empresa teniendo presente la cantidad de potencial que se tenia de esta materia prima para la fabricación de diferentes tipos de productos (Ricardo Jimenez- Gerente General)".
Authors
brian daniel contreras toro
Edwin Contreras
Jesus Rendon
School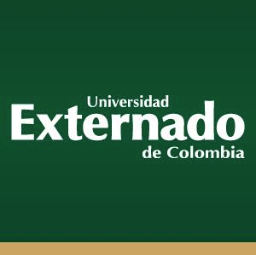 Universidad Externado de Colombia
Professor
Gustavo A Yepes López
Innovation
MADERA PLASTICA COLOMBIA ECOLOGICA is a company dedicated to the manufacture and commercialization of Plastic Wood, this plastic wood is obtained from the transformation of recyclable material especially plastic which arises a transformation is done through industrial processes which are divided into two processes which are:
Obtaining the raw material is divided into 6 processes where we find:
Separation of materials. They are separated if they are not suitable for their typology (if they have labels, remains, or soils, they are discarded) and they are also classified by color.
Shredding. ...
Washing. ...
Drying and centrifuging. ...
Homogenization. ...
Pelleting.
(https://reciclamas.eu/blog/el-proceso-de-reciclaje-de-los-plasticos/)
After this process is the transformation process of the raw material (pelletizing) into a finished product, for our company the main transformation tool that we use is the plastic injection which allows us to achieve a final article from a mold.
MADERA PLASTICA COLOMBIA ECOLOGICA is dedicated to the transformation of recycled plastic into different product lines where we have participated in the following sectors:
Industrial
Recreational
Agro
Urban
Decorative
At the moment the company has a portfolio of more than 10 products among which we have:
Industrial plastic pallets, the first product of the company.
Children's games.
Tables, benches, etc.
Containers.
Decorative enclosures.
"In our process of obtaining raw materials, we consider the company as a fundamental part of this process, since the awareness that is being generated about the importance of recycling for the sustainability of the planet, helps us to have better quality material, since from the source a separation process is made, which allows us to save time in the transformation process of this input (Ricardo Jimenz - General Manager).
The main advantages obtained with the transformation of recycled plastic into new elements can be evidenced from several points of view:
ENVIRONMENTAL
Preservation of non-renewable fossil products. Each ton of plastic manufactured through recycling avoids the consumption of more than one ton of gas and oil.
Recovery of the existing value of waste, as well as avoiding its correct (landfill) or incorrect (landfill) final disposal.
Reduction of greenhouse gas emissions.
Reduction of energy consumption
ECONOMIC
Transformation of waste into products with economic value.
Reduction of land used for final waste disposal.
Reduction of imports of virgin polymers. Since Colombia is not self-sufficient in polymers, imports can be replaced by raw materials generated locally by the recycling industry.
Possibility of exporting recycled polymers. Recycled polymers are exported to several countries around the world: Brazil, the United States, and China.
SOCIAL
Generation of labor-demanding activities: o Direct labor employed in the recycling industry: trained industrial workers. o Indirect labor: transportation, cleaning, and other services. o Labor employed in waste recovery: urban waste collectors, cooperatives, and companies.
Generation of an environment with less waste, consequently, an increase in the quality of life.
(https://cairplas.org.ar/el-reciclado-y-sus-beneficios/)
The products created from recycled plastic replace those that were previously made from vegetable wood, which was used in different sectors, such as industrial, recreational, agricultural, urban, decorative, and many others. Its applications have led to a significant reduction in the indiscriminate felling of forests, since whatever is made from vegetable wood, we make it from post-consumer plastic, thus working for the planet.
==============================================================MADERA PLASTICA COLOMBIA ECOLOGICA es una empresa dedicada a la fabricación y comercialización de Madera Plástica, dicha madera plástica es obtenida de la transformación de material reciclable especialmente del plástico el cual surge una transformación la cual se realiza por medio de procesos industriales los cuales están divididos en dos procesos los cuales son:
a. Obtención de la materia prima que se divide en 6 procesos donde encontramos:
1. Separación de materiales. Se separan si no son aptos por su tipología (si llevan etiquetas, restos o tierras se desechan) y también se clasifican por colores.
Triturado. ...
Lavado. ...
Secado y centrifugado. ...
Homogeneización. ...
Granceado.
(https://reciclamas.eu/blog/el-proceso-de-reciclaje-de-los-plasticos/)
Después de este proceso bien el proceso de la transformación de la metería prima (Granceado) en producto terminado, para nuestra empresa la principal herramienta de transformación que utilizamos e la la inyección de plásticos la cual nos permite que a partir de un molde se logre una articulo final.
MADERA PLASTICA COLOMBIA ECOLOGICA esta dedicada a la transformación del plástico reciclado en diferentes líneas de productos donde tenemos participación en los sectores de :
Industrial
Recreativo
Agro
Urbanístico
Decorativo
En el momento la empresa cuenta con un portafolio de mas de 10 productos entre los cuales tenemos:
Estibas plásticas industriales, primer producto de la empresa.
Juegos infantiles.
Mesas, Bancas etc.
Contenedores.
Cerramientos decorativos.
"en nuestro proceso de obtención de las materia primas consideramos a la Sociedad como parte fundamental de este proceso ya que a partir de la conciencia que se esta generando sobre la importancia del reciclaje para la sostenibilidad del planeta, nos ayuda a contar con material de mejor calidad ya que desde la fuente se hace un proceso de separación lo cual nos permite ahorrar tiempo en el proceso de transformación de este insumo (Ricardo Jimenz-Gerente General)".
Las principales ventajas que se obtienen con la transformación del plástico reciclado en nuevos elementos se pueden evidenciar desde varios puntos de vista:
AMBIENTALES
Preservación de productos fósiles no renovables. Cada tonelada de plástico fabricada a través del reciclado evita el consumo de más de una tonelada de gas y o petróleo.
Recuperación del valor existente en los residuos, así como evitar su disposición final correcta (relleno sanitario) o incorrecta (basural).
Disminución de la emisión de gases efecto invernadero
Reducción del consumo de energía
ECONÓMICOS
Transformación de residuos en productos con valor económico.
Reducción de terrenos destinados a la disposición final de residuos.
Reducción de importaciones de polímeros virgen. Dado que Colombia no es autosuficiente en polímeros, puede reemplazarse la importación por la materia prima generada localmente por la industria recicladora.
Posibilidad de exportar polímeros reciclados. Los polímeros reciclados son exportados a varios países del mundo: Brasil, Estados Unidos, China.
SOCIALES
Generación de actividades demandantes de mano de obra: o Mano de obra directa empleada en la industria recicladora: trabajadores industriales capacitados. o Mano de obra indirecta: transporte, limpieza y otros servicios. o Mano de obra ocupada en la recuperación de residuos: recuperadores urbanos, cooperativas y empresas.
Generación de un ambiente con menos desechos, por consiguiente, un aumento de la calidad de vida.
(https://cairplas.org.ar/el-reciclado-y-sus-beneficios/)
Los productos creados a partir del plástico reciclado sustituyen a los que antes eran elaborados con la madera vegetal la cual era utilizada en diferentes sectores, tales como industrial, recreativo, agro, urbanístico, decorativo y muchos más. Sus aplicaciones han motivado una reducción significativa en la tala indiscriminada de bosques, ya que todo lo que se haga en madera vegetal, nosotros lo hacemos en plástico pos-consumo, trabajando de esta forma para el planeta.
Inspiration
Ricardo Jimenez is a young caleño who through his multiple knowledge developed in his career, he realized that we are ending with the planet and this motivated him to investigate what was the most discarded material in both the industrial and residential sectors and which was not used and realized that this material was the plastic, From that moment he set himself the task of achieving the maximum use of this material, where from this could achieve new products of continuous use and that was eco-friendly with the environment, this bearing in mind that the waste generated was not well managed which causes great pollution to our planet.
Looking for a solution to this problem the company Maderas Plásticas Colombia Ecológica was founded in the city of Cali in 2012 with a capital of 50 million, currently, the company has a national presence with a portfolio of more than 10 types of products "when we started this project we were 5 fighters wanting to find a solution to this crisis today we are already more than 30 employees contributing to the environment". (Ricardo Jimenez - General Manager)
"Since the beginning of this initiative I was convinced that it is possible to reduce the impacts we generate to the environment and at the same time generate income for all the actors involved in this process" (Ricardo Jimenez).
===============================================================
Ricardo Jimenez es un joven caleño que a travez de sus multiples conocimientos desarrollados en su trayectoria laboral, se dio cuenta que estamos acabando con el planeta y esto lo motivo a investigar cual era el material que mas se desechaba tanto en el sector industrials como residenciales y el cual no era aprovechado y se dio cuenta que este material era el plástico, desde ese momento se dio a la tarea de poder lograr el máximo el aprovechamiento de este material , donde a partir de este podría lograr nuevos producto de uso continuo y que fuera ecoamigable con el medio ambiente, esto teniendo presente que los desechos generados no eran bien manejados lo cual causa una gran contaminación para nuestro planeta.
Buscando una solución a este problema se crea la empresa maderas plásticas Colombia ecológica la cual fue fundada en la ciudad de cali en el año 2012 con un capital de 50 millones , en la actualidad la empresa cuenta con presencia a nivel nacional con un portafolio de mas de 10 tipos de productos "cuando comenzamos con este Proyecto éramos 5 luchadores con ganas de encontrar una solución a esta crisis en la actualidad ya somos mas de 30 colaboradores contribuyendo al medio ambiente". (Ricardo Jimenez – Gerente General)
"Desde los comienzos de esta iniciativa tenia el convencimiento que es posible disminuir los impactos que generamos al medio ambiente y al mismo tiempo generar ingresos para para todos los actors que están involucrados en este proceso " (Ricardo Jimenez ).
Overall impact
With this inspiration, MADERA PLASTICA COLOMBIA ECOLOGICA wishes to contribute to the implementation of 6 of the 17 Sustainable Development Goals (SDGs).
Goal 9: Industry, innovation, and infrastructure: this venture contributes from the creation and innovation in the appropriation of new technologies for the development of industrial processes and achieved increased research in order to achieve the implementation of new forms of production which day by day is achieved greater acceptance in the value chains and new markets.
Objective 10: Reduction of inequalities: helps to reduce inequalities by generating new jobs where the hiring of these new workers with all the benefits of law is elaborated, improving social inclusion and leading to an improvement in the quality of life.
Objective 11: Sustainable cities and communities: we contribute to the reduction of pollution generated by plastic, which has a great impact on the generation of greenhouse gases and helps to avoid the final disposal of plastics in traditional landfills, which in Colombia represents 93% of materials that are not recycled, this helps us to make our cities more sustainable and that the communities where our workers work have decent and safe housing.
Objective 12: Responsible production and consumption: this invocation impacts this objective because in all our processes we use 100% recycled raw materials, thus helping to achieve the goal for the year 2030 to recycle 17% of solid waste generated in our country and helps to significantly reduce waste generation through prevention, reduction, recycling and reuse activities in which the company is committed.
Objective 13: Climate action: this initiative helps to achieve the goal of reducing greenhouse gases in the country, which by 2030 is 20%, based on the fact that the plastics sector can contribute to reducing 45% of greenhouse gas emissions, according to a new study by the Ellen MacArthur Foundation, with this data we are sure that we contribute in a clear way to impact the objective.
Objective 14: Underwater life: with our initiative we have impacted the reduction of waste that is reaching the seas; where in Colombia each person generates 24 kilos of plastic waste per month, some organizations have established that the country generates approximately 12 million tons of solid waste per year, and only recycles 17%, our organization is leading in the recycling of more than 5 tons of plastic per month.
==============================================================
Con esta inspiración MADERA PLASTICA COLOMBIA ECOLOGICA desea contribuir con la implementación de 6 de los 17 objetivos de desarrollo sostenible
Objetivo 9: Industria, innovación e infraestructura: este emprendimiento aporta desde la creación e innovación en la apropiación de nuevas tecnologías para el desarrollo de los procesos industriales logrado aumentar la investigación con el fin de lograr la implantación de nuevas formas de producción en las cuales día a día se logra mayor aceptación en las cadenas de valor y nuevos mercados..
Objetivo 10: Reducción de las desigualdades: ayuda a la reducción de las desigualdades por la generación de nuevos puestos de trabajos donde se elabora la contratación de estos nuevos trabajadores con todas las prestaciones de ley, mejorando a la inclusión social y lo que con lleva a la mejora de la calidad de vida.
Objetivo 11: Ciudades y comunidades sostenibles: se contribuye con la disminución de la contaminación generada por el plástico en la cual tiene gran impacto en la generación de gases de efecto invernadero y ayuda a evitar el desecho final de plásticos en los botadores tradicionales que para Colombia representa un 93% de materiales que no son reciclados , esto nos ayuda a lograr que nuestras ciudades sea mas sostenible y que las comunidades donde se desarrollan nuestros trabajadores tenga viviendas dignas y seguras.
Objetivo 12: Producción y consumo responsables: esta invocación impacta este objetivo ya que en todo nuestro proceso se utilizamos materia prima 100% reciclada, de esta manera ayudamos a alcanzar la meta que se tiene para el año 2030 de reciclar el 17% de los residuos sólidos generados en nuestro país y ayuda reducir considerablemente la generación de desechos mediante actividades de prevención, reducción, reciclado y re utilización en las cuales la compañía está comprometida.
Objetivo 13: Acción por el clima: esta iniciativa ayuda a alcanzar la meta de disminución de gases de efecto invernadero en el país que para el 2030 es del 20% , esto partiendo de que el el sector de plásticos puede contribuir a reducir 45% de las emisiones de gases de efecto invernadero, de acuerdo con nuevo estudio de la Fundación Ellen MacArthur, con este dato estamos seguros que contribuimos de forma clara a impactor el objetivo.
Objetivo 14: Vida submarina: con nuestra iniciativa hemos impactado en la disminución de desechos que están llegando a los mares; donde en Colombia cada persona genera 24 kilos de desechos plásticos al mes, Algunas organizaciones han establecido que el país genera aproximadamente 12 millones de toneladas de residuos sólidos al año, y solo recicla el 17 %, nuestra organización esta a portando en el reciclaje de más de 5 toneladas de plástico al mes .
Business benefit
The main objective of the company was the manufacture of plastic pallets with 100% recycled material in order to have a favorable impact on the environment, this company was created with initial equity of 50 million pesos. After their incursion into the market, they realized that from this raw material they could manufacture new products, and decided to develop a market study in order to determine what other products they could manufacture, therefore, currently the company has a portfolio of more than 10 different products and presence in different industrial sectors such as logistics, agriculture, children's recreation, and decoration.
the company has 10 years in the market generating a continuous growth from 5 employees to have at the moment 30, which shows that the company generates the necessary income to sustain the operation and generate profits, this sustained growth in sales allows us to have a national presence, and helps us to invest in product innovation and optimization of the transformation processes, so we have become representative in the sector having as fundamental important pillars in our operation the quality, cost and diversity of products, becoming a sustainable and profitable company.
"Through this business idea, we have managed to impact the generation of jobs in our region, where we are generating a total of 30 direct jobs and more than 20 indirect jobs, positively impacting the quality of life of our most valuable resource, PEOPLE". (Ricardo Jimenez)
==============================================================
El objetivo principal de la empresa era la fabricación de estibas plásticas con material 100% reciclado con el fin de impactar de forma favorable el medio ambiente , esta empresa fue creada con un patrimonio inicial de 50 millones de pesos. Después de su incursión en el mercado se dieron cuenta que a partir de esta materia prima se podrían fabricar nuevos productos, y decidieron elaborar un estudio de mercado con el fin de determinar que otros productos podían fabricar, por lo tanto, actualmente la empresa cuenta con un portafolio de mas de 10 diferentes productos y presencia en diferentes sectores industriales como el sector logístico, agro, recreación infantil y decoración.
la empresa tiene 10 años en el mercado generando un crecimiento continuo pasado de contar con 5 empleados a tener en el momento 30 , lo cual demuestra que la empresa genera los ingresos necesario para sostener la operación y generar ganancias, este crecimiento sostenido de ventas nos permite contar con presencia a nivel nacional, y nos ayuda a poder invertir en innovación de productos como en la optimización de los procesos de transformación, por lo cual nos hemos vuelto representativos en el sector teniendo como pilares importantes fundamentales en nuestra operación la calidad, el costo y diversidad de productos, llegando a ser una un empresa sostenible y rentable.
"por medio de esta idea de negocio hemos logrado impactar la generación de empleos en nuestra región, donde estamos generando un total de 30 empleos directos y más de 20 indirectos, impactando de forma positiva la calidad de vida de nuestro recurso más valioso LAS PERSONAS". (Ricardo Jimenez)
Social and environmental benefit
The benefits that MADERA PLASTICA COLOMBIA ECOLOGICA SAS generates for the environment in our country are:
Energy savings: Manufacturing from recycled containers means energy savings of 84% in the case of plastics.
Reduction of raw material needs: For each ton of recycled plastic containers, 1 ton of petroleum is saved.
Resource savings: All recycled packaging could supply the plastic manufacturing industry with almost 9% of the resources needed.
Reduction of greenhouse gas emissions.
Reduction of waste that ends up in landfills.
(https://stopbasura.com/2016/12/07/beneficios-reciclar-plasticos-metales).
When we analyze this initiative from the point of view of our country we realize that the plastics industry generates 1.2 million tons of plastic packaging per year with sales of approximately 17 billion pesos.
"Seeing the figures that we have in our country I consider that our company has a long way to go, in which we can contribute to the improvement of our planet through the generation of awareness in humanity and in the generation of an economic compensation with the use of this raw material that today we waste, which encourages us to continue working every day. (Ricardo Jimenez - General Manager)".
=============================================================
Los beneficios que genera MADERA PLASTICA COLOMBIA ECOLOGICA SAS para el medio ambiente en nuestro país son:
Ahorro de energía: La fabricación a partir de envases reciclados, supone un ahorro energético del 84% en el caso de los plásticos.
Reducción de las necesidades de materia prima: Por cada tonelada de envases plásticos reciclados se ahorra en 1 tonelada de petróleo.
Ahorro de recursos: Con todos los envases reciclados se podría abastecer a la industria de la fabricación de plástico en casi el 9% de los recursos que se necesitan.
Disminución de las emisiones de gases de efecto invernadero
Reducción de residuos que acaban en vertedero.
(https://stopbasura.com/2016/12/07/beneficios-reciclar-plasticos-metales).
Cuando ya se analiza esta iniciativa desde punto de vista de nuestro país nos damos cuenta que la industria del plástico genera un 1.2 millones de toneladas de envases de plástico por año con ventas aproximadamente de 17 billones de pesos.
" viendo las cifras que se tienen en nuestro pais considero que nuestra empresa tiene un gran camino pendiente por recorrer , en cual podemos contribuir al mejoramiento de nuestro planeta por medio de la generación de conciencia en la humanidad y en la generación de una compensación económica con el aprovechamiento de esta materia prima que el dia de hoy desperdiciamos, lo cual impulsa a seguir trabajando dia a dia. (Ricardo Jimenez-Gerente General)."
Interview
Ricardo Jimenez, Gerente General
Keep this story going! Share below!
madera plastica, colombia ecologica
Cali, Valle del Cauca, CO
Business Website: https://maderaplastica.com.co
Year Founded: 2012
Number of Employees: 51 to 200
MADERA PLASTICA COLOMBIA ECOLOGICA is a Colombian company with origins in the beautiful department of Valle del Cauca, domiciled since its inception in the city of Cali in 2012, we started operating with a capital of 50 million pesos, and 5 employees who dreamed of improving their quality of life and help in something to the sustainability of the planet.
The main economic activity of the company is the manufacture and marketing of recycled plastic products for different types of companies such as agricultural, industrial, recreation and decoration; since its creation, we are a simplified joint-stock company, with a nationwide presence, despite our growth we remain files and believe in our Cali, which will continue to drive us in growth, therefore, our headquarters is located in the career 5 # 26-27 of this city.
At the moment we are more than 30 collaborators who we develop the different activities of the organization, in the beginning, we only thought of the manufacture of plastic pallets, but when we saw that with this material we could manufacture many more products we decided to investigate what other products could be manufactured at the moment we have more than 10 types of products.
"When we started with this project we were 5 fighters with the desire to improve our economic level and contribute something to the sustainability of the planet at present we are already more than 30 collaborators contributing to the environment. (Ricardo Jimenez - General Manager)
===============================================================MADERA PLASTICA COLOMBIA ECOLOGICA es una empresa colombiana con orígenes en el bello departamento del valle del cauca , con domicilio desde su creación en la ciudad de cali en el año 2012, comenzamos funcionamiento con un capital de 50 millones de pesos, y 5 colaboradores los cuales soñaban con mejorar su calidad de vida y ayudar en algo a la sostenibilidad del planeta.
La principal actividad económica de la empresa es la fabricación y comercialización de productos de plástico reciclado para diferentes tipos de empresa como lo son la agrícola, industrial, recreación y decoración; desde la creación somos una empresa de sociedad por acciones simplificadas , con presencia a nivel nacional, a pesar de nuestro crecimiento seguimos siendo files y creemos en nuestra cali, la cual nos seguirá impulsando en el crecimiento por lo tanto nuestra sede esta ubicada en la carrera 5 #26- 27 de esta ciudad.
En el momento somos mas de 30 colaboradores los cuales desarrollamos las diferentes actividades de la organización , en lo comienzos solo se pensó en la fabricación de estibas plásticas, pero al ver que con este material se podía fabricar muchos mas productos nosdimos a la tarea de investigar en que otros productos se podrían fabricar en el momento contamos con mas de 10 tipos de productos .
"cuando comenzamos con este Proyecto éramos 5 luchadores con ganas de mejorar nuestro nivel económico y aportar en algo a la sostenibilidad del planeta en la actualidad ya somos mas de 30 colaboradores contribuyendo al medio ambiente". (Ricardo Jimenez – Gerente General)