Plantica
Plántica Ciudades Vivas
Overview
The use of recyclable materials (waste materials from shoe factories, pasta packaging, PET plastics) in the implementation of their projects contributes to three of the SDGs that are Sustainable Cities and Communities, since it increases oxygen by increasing more square meters of green installations. The Responsible Production and Consumption is related to the implementation of more green areas; the use of these green roofs makes less use of air conditioners and regulates the temperatures in buildings. There prevails a reduction of these consumptions, making the people more aware of the use of these energies, and, as Action for Climate, favors the generation of more oxygen and contributes to the reduction of the effects of global warming, which consequently reduces the effects of climate change.
Authors
Fernando Santacruz
José Romero Kalifa
Shimul Ghosh
Arturo Maximiliano García
School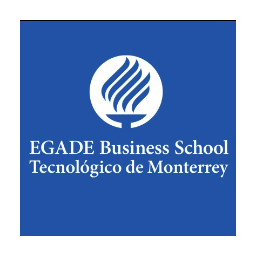 EGADE Business School Tecnologico de Monterrey
Professor

Consuelo Garcia-de-la-torre
Innovation
The type of innovation that Plántica offers in its projects is part of its business model and is consistent with its principles of sustainability, which are those of transforming the ecology of cities by incorporating high performance vegetation into unconventional cities and spaces. About 9% of the materials they use in their products are recycled. Some of the materials are waste from the footwear industry, toothpaste containers and PET bottle materials that use their plastic panels and prevent moisture from being transmitted to the roofs or walls that are manufactured. Within the same business model, the products that Plantica sells, roofs, green walls and landscaping, in addition to incorporating materials that are recycled, also use technological services through a platform, which with the use of the Internet, can monitor the performance of their products. They are having real time, measuring variables such as the amount of water their products use, the amounts of CO2 emitted and an approximation of the amounts of oxygen they generate.
Innovation emerges as an idea of dealing with the status quo, being tired of social inequality and environmental deterioration. The purposes that were present were to build the business model that could create and destroy wealth, the development and education of people caring for the environment and that the economic activity of the business improves the planet for every peso sold. The people involved were three great entrepreneurs: Roberto Huber (General Director), Jaime Perez (Administrative Director) and Paulina Robles (Operational Director) of the business. This project began in a classroom during university, while looking for a business opportunity that would contribute to the care of the environment and in turn generate income for them which materialized later at the end of their studies as a real project in November 2011. Their value proposition is: Art + Science + Technology = Satisfied Customer. This proposal contributes to the development and growth of the business.
Inspiration
Roberto Huber serves as CEO and leader of the company. His inspiration on which the business model is based, which, for our interviewer, Roberto Huber, focuses on three fundamental pillars that are the following:
Income distribution. For Plantica, with the distribution of wealth both in Latin America and the rest of the world, the main problem is the distribution of wealth since only a group of people are creditors to it and there are a large number of people who are in a state of poverty. So Roberto's idea is that they wanted to provide opportunities for people to work and build in the generation of money for their workers. Roberto's idea is that the more profitable they are as a company, the more money people get.
Inclusion and equality. Society needs to have more inclusion and equality within organizations, such as women in companies, as well as people with different sexual preferences where they are respected and can work in the organization.
The environment. Care for the environment, what they are looking for is to generate money and help people through job creation and, above all, not to pollute the planet. The business model they offer is based on plants, each dollar or peso sold helps to improve the quality of cities and the environment by generating more oxygen and the one with the highest CO2 uptake in the environment.
Overall impact
According to WHO, cities must have around 9m2 of green areas per inhabitant, however, according to Roberto Huber, Mexico City, one of the largest in the world today has about 1.90 m2 per inhabitant, this means that much needs to be done, at least in our country to build it to be a more sustainable city, so it is a great plastic opportunity to continue working for a more sustainable world.
The innovation that is used both on roofs and green walls has great impacts on the environment. Some of them are: There is a greater purification of the air, which improves the quality of people. Reduction of temperatures in buildings where these green walls and roofs are implemented, helping to maintain buildings where they are implemented in a more temperate environment and modulate energy consumption. They contribute to modulate the exterior and interior sound in buildings. Being in contact in a more natural environment generates a healthier and happier state that as a consequence if implemented in corporations contributes to people being more productive and wellbeing. It makes the properties in which these green areas are implemented increase their surplus value. It contributes to a greater care of the part that is covered by green area through a good maintenance of this. During rain season it contributes to a better absorption of water and its use. It also generates positive aspects in society. It saved biodiversity, since the use of plants of natural origin allow us to take care of our environment.
Business benefit
The benefit to the business is a win-win with respect to the company-client, since the company by selling their products, they generate higher income, which transforms a growth for the business, generating more opportunities, as well as for the client that generates the installation of green areas (roofs, landscaping walls). It also contributes to a well-being for the client and the environment. The annual sales of Plántica are around 30 million pesos, there are about 42 employees within the company. Plastic is a legal entity, so it pays 30% of ISR as far as taxes are concerned. In addition to the benefits provided by law, employees enjoy support in training and / or education (50%), in addition to the fact that if the employee requires some need support, they are helped with a loan, which is discounted via payroll, since Plántica always thinks of people.
Regarding the creation of new markets, in addition to CDMX and Guadalajara, there is a kind of franchise in Costa Rica, and the possibility of opening in Guanajuato is being considered. As new products or services, Plántica offers Parcella, which is one of the latest innovations within Plántica. It offers the monitoring of its products with the support of the Internet to offer a more specialized maintenance and attention service to its clients. The business model which Plántica offers is replicable elsewhere and it is very clear that it is an opportunity to continue generating well-being in our societies and the environment. The type of leadership that is maintained in the company by Roberto Huber is a conscious leadership, which refers to how to deal with, get involved and / or develop with other people in order to work for the company, having as main characteristics personal humility, and similarly intends that subordinates work collectively with conviction always, showing respect and trust among their other coworkers.
Social and environmental benefit
This innovation benefits Society and Environment because among the SDGs it meets are Sustainable Cities and Communities, Responsible Production and Consumption, and Climate Action. We consider Plastics as a breakthrough innovation since they use recycled materials from both the footwear industry and products that are used daily, for example the packaging of toothpastes that are used as an insulating panel for moisture that could generate a green wall. What contributes to the objective of Sustainable Cities and Communities already increases oxygen by placing more square meters of green facilities (using plants, trees and green areas) in all types of projects whether on roofs, walls or spaces where stakeholders want to intervene with vegetation. Regarding the production and responsible consumption, Plántica favors the reduction of the use of air conditioners, since when installing a green roof, both buildings and houses, the internal space radically changes its temperature by having the vegetation on roofs, which makes it have a different temperature outside. That is, if the outside temperature is hot, the inside area stays cooler and vice versa. With regard to climate change, Plántica is aware of this problem and attacks it by generating more oxygen that therefore reduces the effects of such climate change. The benefit to the business is a win-win with respect to the company-client, since the company by selling their products, they generate higher income, which transforms a growth for the business, generating more opportunities, as well as for the client that generates the installation of green areas (roofs, landscaping walls). It contributes to a well-being for the same and the environment. For Plántica, environmental impact refers to that there are about 63,000 m2 of roofs and intervened green walls. 63,996 people breathe for a year thanks to these projects. 138,600 kg of CO2 are captured by its plants per year. 2'205,000 plants they have grown.
Interview video: https://drive.google.com/open?id=1tBYgY7bfrwUCG-4exrNFpda8Qlj0H0lz
Interview
Roberto Huber Romo, Making the world greener
Keep this story going! Share below!
Plántica Ciudades Vivas
Zapopan, Jalisco, MX
Business Website: https://www.plantica.mx
Year Founded: 2011
Number of Employees: 11 to 50
Plántica is a company that was established in 2011 and is dedicated to the creation of Vertical Gardens, Green Roofs and Landscape Architecture, which as a project benefits the planet by creating more green spaces and that consequently maintains the care of the environment. For these projects, Plántica uses the waste of shoe factories as materials, as well as other products that we use on a daily basis such as the packaging used in toothpastes that are the basis for the development of its projects and use part of PET plastic to plastic panels.