Plant Trees While You Search the Web
Ecosia
Overview
Ecosia is a search engine that raises money the same way any other search engine does: Ecosia displays advertisements besides the regular search results, both of which are provided by Ecosia's search partner, Bing. Every time a user clicks on one of these advertisements, Ecosia earns revenue through Bing's advertising program. Eighty percent of Ecosia's profits go to planting trees and other projects that restore the natural environment. Ecosia publishes its monthly business reports and tree planting receipts on its website.
Author
John Turner
School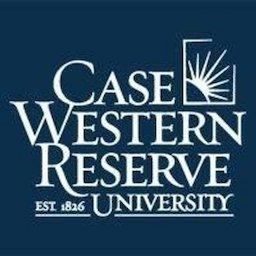 Case Western Reserve University - Weatherhead School of Management
Professor

Chris Laszlo
Innovation
The company Ecosia is built around its key innovation. That innovation is the realization that a business can differentiate itself in a competitive market through a strong commitment to charity. At first glance, someone looking at this company might ask if it is not simply engaged in value transfer. In "Embedded Sustainability" Chris Laszlo and Nadya Zhexembayeva distinguish between wealth transfer and sustainable value. Companies engaged in value transfer generate income through ventures that do not, in themselves, promote flourishing and spend money raised through those channels on philanthropic initiatives (Laszlo and Zhexembayeva 42-46). On closer inspection, however, one will see that Ecosia's philanthropic initiative is integral to its viability as a business. Ecosia can compete in an industry previously dominated by giants because its product is differentiated from its competition. The company's philanthropy IS its differentiation. People use Ecosia instead of another alternative available because no other search engine does as much good with the money it raises from the searches.
Inspiration
Ecosia founder Christian Kroll previously studied business administration, but never had an interest in a traditional corporate career. He did, however, have a long interest in the tech sector, particularly search engines. He knew that there was a tremendous amount of money to be made in the industry, if one could get a foothold, and that the money could be put to great use for the world if it could be liberated from boardrooms and hedge funds.
Overall impact
Besides currently being in the black, Ecosia has at present planted over sixteen million trees. Ecosia has a high standard for the non-profits they support. Not only must they effectively plant diverse native trees to restore degraded forests, but they must provide good wages and working conditions to the people who do work on the ground and be gender equitable. Ecosia's funding provides gainful employment to humans living in areas where such opportunities are hard to come by. Long after projects are completed, local human communities continue to benefit, as they can harvest forest goods such as nuts and herbs, either for their own consumption or to be sold on local as well as international markets. Restoring forests also helps to offset anthropogenic carbon dioxide emissions, reducing global warming and ocean acidification. Restoring forests provides habitats for endangered species. It can also restart water cycles and transform landscapes, such as those, where deforested mountain slopes are subject to landslides or formerly wooded areas have become deserts due to years of deforestation and drought.
Business benefit
Ecosia's innovation has allowed it to become a company whose books are in the black, whereas without this innovation, it probably would not exist at all. While Ecosia's after-charity profits are not public, it is public that they have raised so much money that currently they are raising money for their philanthropic initiatives faster than the non-profit organizations they work with are able to spend it.
Social and environmental benefit
Chief Communications Officer Jacey Bingler describes some of the social benefits of Ecosia:
"Planting trees or paying people to plant trees in countries like Madagascar or Burkina Faso usually also means that you can really support whole villages and you can give people a dependable source of income. You can harvest forest goods that grow often already after a couple of months because we don't just plant trees, but we also pay for the planting of herbs and vegetable and fruit crops, for example nut bearing trees, and then local farmers can harvest the forest goods and either use them for their own consumption or sell them on the local markets. It gives them a dependable source of income, and also helps to improve their health. It helps stabilize the local economic and social system, just because people are not as dependent on the government or the outside world. Because, slowly but surely they can live on healthy forests instead of cutting them down and then not having anything to live on anymore. And, it also helps to allow them to get access to a global market, by selling forest goods that are highly valued in cosmetics."
According to James Hansen, the former director of the Goddard Institute for Space Studies, the safe upper limit for Carbon Dioxide in the atmosphere is 350 parts per million. According to the Mauna Loa observatory, however, the current concentration is over 400. Part of the reason for this is deforestation. According to Rainforest Action Network, 3.5 to 7 billion trees are cut down every year. Ecosia's contribution of 16 million trees and counting helps to reducing global warming. Helping to offset global warming is not the only environmental benefit to replanting forests. Jacey Bingler again:
"Even if we don't reach our goal of planting 1 billion trees by 2020, the 15 million [nearer 20 now] trees we've planted so far have already had a huge impact... ... on a couple of areas so far where these landscapes are being restored, and endangered species like orangutans [can survive]...
Part of our reforestation program in Indonesia is orangutan rehabilitation. On one hand, we are trying to build corridors of reforestation between the last areas of primary rainforest, which are usually found in the mountains... We are trying to build corridors between these patches of rainforests so that orangutans can migrate and have more space to spread and to mate and to help stabilize and repopulate. And there are also rehabilitation centers where doctors work on orphaned orangutans or injured animals and then after rehabilitating them... ... they re-release them into the wild."
Ecosia funds similar projects around the globe.
Interview
Jacey Bingler, Chief Communications Officer
Keep this story going! Share below!
The industry for internet search engines is dominated by large corporations like Alphabet and Microsoft. These companies have formidable resources to promote their products and ensure they provide the service they promise. Most people who use search engines like Google or Bing do not feel that the product underperforms. Under these circumstances, one might assume that there is little room for a new Search Engine in the industry. Ecosia, however, has carved out a growing market share for itself by differentiating itself from its competition. This company offers a feature that its large competitors do not. Eighty percent of Ecosia's profits are donated to reforestation projects in biodiversity hotspots all over the world.