Pioneering Renewable Energy Solutions for the Sustainable Future of Russia
Rusnano
Overview
Rusnano is engaged in the development of renewable energy in Russia. Using wind turbines and solar panels in modern energy farms, that provide energy without the use of fossil or nuclear fuels, without harmful waste, and without large heat emissions. Thus, people receive inexpensive energy without devastating consequences for the environment. It is worth noting that Rusnano is one of the first Russian organizations to take such an important and confident step towards the future of renewable and clean energy resources.
Authors
Elizaveta Kolchugina
Anastasiya Galdina
Mikhail Egay
Rashid Khismatullin
Julia Iureva
School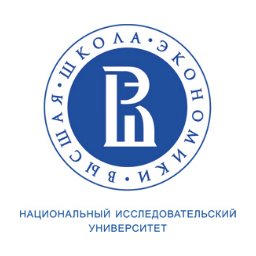 National Research University Higher School of Economics
Professor
Ekaterina Ivanova
Innovation
Several decades ago mankind started to realize the problem of the limits of fossil fuels and began looking for alternative solutions. One of the possible solutions is generating electricity from renewable sources, such as wind and sun. "Although technology has already been around since the 1980s, it's only now that they are beginning to be widely used," said Alexander Sheverduk.
The senior analyst Alexander Sheverduk was at the origins of the industry in Russia: "After the internship in Rusnano, we just started to engage in promising projects in Russia. So, one of such projects was the creation of the wind energy industry, that is, before us, no one was doing this in essence, on such a large scale. We worked out the markets there, worked out the mechanisms, what kind of support works in Russia, what kind of technology solution providers work, chose partners, our team in the project and implemented such a big competitive project from the construction of power plants to the production of blades, towers to wind turbines. From zero, from the very beginning of the industry, we have come to this market."
As partners, firms were selected that are among the world best in the industry. "Our wind turbines were brought by Vestas, a Danish company. This is the number one company producing wind turbines in the world, that is why we chose it." In addition, the company not only uses advanced technologies but also independently refines them. "For example, the solar energy generation technology is the localized Oerlikon technology. These are Swedish technological lines. It was delivered, then upgraded according to the Russian technologies (by Hevel). That is, we have a scientific and technical center, that is, we put our minds to modernize this line and release their own technology ", noted Alexander
The company's activity is to develop the industry, attract financing, conduct research and create manufacturing and generation objects that generate sun and wind energy. "Well, innovation is in everything, in fact. Technology, materials, construction, transportation, logistics, some new qualities of generating efficiency of photovoltaic modules, they are now using poly-, single-crystal models, they are switching to hetero-structural modules, there is a field for researching innovations in both solar and wind energy," continued the senior analyst.
Inspiration
The Rusnano Group has a wide range of tasks and one of the most important is the development of technologies in Russia in order to find solutions to the wicked problems. One problem is the use of fossil fuels, which may end in a few decades, the use of which pollutes the environment and has a negative impact on climate change. Nuclear fuel also has a number of problems, such as hazardous waste and the possibility of disasters. Continued use of these fuels is dangerous for humanity both in the short and long term. Thus, the motivation for creating and developing the renewable energy industry is to protect the environment and humanity.
The senior analyst Alina Savtsova told us about her personal motivation: "In fact, when you work, you want something other than monetary motivation, some kind of spiritual inspiration, when you understand that you are part of something good, something that helps not only your pocket to fill up, but also the earth getting cleaner, better. Naturally, you are working in a completely different way. You have a completely different motivation and a completely different approach. And you already look at it all differently. You want it to be realized, you want it to work. In general, in any case, it is clear that our country, is still suffering from the Dutch disease. I want to somehow move away from it in the right direction. Because when the whole world moves away from it, we also need to move away from it. We have the technology, we have everything for this. Why can we not follow the path of development of normal, socially developed countries? We have huge wind potential, solar potential in the south of our country. We have everything, we can modernize and export technologies, and we have such a small understanding that oil and gas are not our everything. Well, we are moving innovations so that this does not happen. Oil, gas are ours, but that is not it. We still have wind and sun".
Overall impact
Renewable energy is an attractive investment area. Our interview partners mentioned that currently: "13 rubles were attracted from other companies per each 1 ruble of own investments. In addition, a basic return of 12% for renewable energy is a fairly good return". Thus, renewable energy as the main activity of the project directly brings the revenue to the company.
In addition, the project, being the first of such large scale in Russia, helped the emergence of a new industry. This has a positive effect on the overall well-being of the population. "Well, besides, developing a new industry - we create jobs, develop R&D industry and improve energy balance in Russia", the employees of Rusnano proudly said.
Already, every kilowatt of energy produced from wind and sun causes much less damage to the environment than that produced in a traditional way. This is an important factor in conditions of current environmental degradation. This is how the company contributes to the implementation of the Paris Agreement in Russia.
Business benefit
The project works in the field of renewable energy, which, using state support mechanisms (Russian Program named "Power Supply Agreement 1.0"), is profitable. In many countries, the LCOE (levelized cost of energy) of renewable energy is already becoming cheaper than traditional energy. "In Russia we are only going to this and we will see it in the near future, we hope that in 2030 LCOE of wind energy and in 2035 LCOE of sun energy will be equal to LCOE of coal generation", pointed out Anna and Alexander. This is beneficial for both producers and consumers.
Renewable energy facilities are profitable in the long run, according to Alexander: "This is a good enough tool for obtaining guaranteed profitability, it is a good tool both from the point of view of receiving flow of dividends with long-term ownership of assets and from the point of view of its sales, because the asset is green and it is quite popular on the market now, i.e. many companies want to show themselves green that they are socially responsible businesses, so they would like to have such assets in their portfolio". For example, the revenue of the Renewable Energy and Energy Efficiency cluster in the company amounted to 7.7 billion rubles.
Social and environmental benefit
The project also has a big impact on the environment. "Renewable energy, as one of the tools, not the most important, but is one of the tools to reduce huge man-made emissions", Anna summed up. Reducing emissions helps slow down climate change, keep air, water and land clean, and protect people's health. It is especially important that the transition to green technologies goes along with the rejection of nuclear energy, because if a catastrophe happens, the whole world feels its consequences. The development of the renewable energy industry, which is actively promoted by Rusnano, will potentially lead to a reduction in the cost of electricity, which will favorably affect the state of the whole society, as electricity in many ways contributes to basic human needs.
Interviews
Alexander Sheverduk, Senior Analyst
Alina Savtsova, Senior Analyst
Keep this story going! Share below!
Rusnano
Moscow, Moscow, RU
Business Website: https://www.rusnano.com
Year Founded: 2011
Number of Employees: 501 to 1000
The Renewable Energy Department of Rusnano is engaged in the development and implementation of wind and solar energy in Russia. The Department develops an ecosystem, that includes the following key sectors: Production, Generation, R&D, Education. The company is striving to help Russia follow the Paris Agreement, solve economic problems by developing a new industry, creating jobs and increasing the availability of electricity. In general, it is worth noting that Rusnano is one of the first Russian organizations to take such an important and confident step toward the future of renewable and clean energy resources.