Photovoltaic energy to thrive
SmartSolar Group
Overview
Smartsolar uses the latest software technology for the analysis, sizing and installation of the photovoltaic system. Selecting only equipment, materials and accessories of the highest quality.
They have the capacity, financial experience and the support of institutions such as the Inter-American Development Bank (IDB) to finance projects if required. They offer two business models, turnkey and Power Purchase Agreement (PPA).
THE POWER TO INNOVATE
"We must break the paradigm of paying for electricity and begin to self-generate part of the energy consumed daily" – Daniel Higueras, CEO and founder of SmartSolar
Authors
Christopher Garzon
JULIAN SABOGAL
School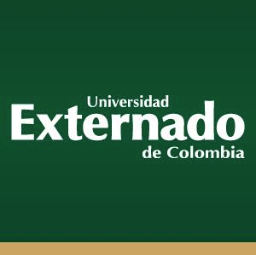 Universidad Externado de Colombia
Professor
Jose Luis Camarena
Innovation
The main objective is to promote the sustainable energy development of Colombia and Latin America, encouraging its clients to be efficient by self-generating 100% of their consumption with renewable and free energy such as solar energy, generating profitability and competitiveness.
Its systems are a complement to the electrical network where the use of batteries is not required. Its services are the adaptation, installation and training so that anyone can know about the panels, additionally it wants to cover more market and that companies such as supermarkets where they have a larger space capacity to implement these solar panels.
Inspiration
The business idea arose from Daniel Higueras in Chile, given his extensive knowledge of the energy sector and knowledge of the financial markets, He wanted to create a solution that helped companies transition to a more sustainable energy source. Thus creating this business together with the World Bank, leveraging with them to found Smartsolar. After trying to finance himself with many banks, only one was the key to facilitate the venture, which was Banco Davivienda.
The businessman tells us that among all the porjects they have done "the most relevant project was in Caldas, Colombia, the company of Maderas del Oriente together with a nursing home. Well, it helped the construction of this photovoltaic solar project where it will help in at least 100 years of energy" - Daniel Higueras
"We are taking this vision of making projects quickly and being able to generate sustainability in energy consumption" - Daniel Higueras
Overall impact
The company contributes to several sustainable development objectives such as:
• SDG 7: Affordable and clean energy, developing and promoting the use of solar panels.
• SDG 8: Industry, innovation and infrastructure, improving unused spaces in industries.
• SDG 13: Climate Action, contributing to the generation of clean energy; thus reducing GHEG emissions.
• SDG 17: Partnerships for the goals: since SmartSolar helps other companies transition to a more clean and renewable energy.
The installation of these panels means that in a single building, 22,298 tons of CO2 are not emitted per year, which is equivalent to planting 72 trees only in Banco Davivienda buildings in Bogotá.
Smartsolar contributes to these three SDGs given that its objective is to promote the use of renewable energy and that it can be self-sufficient for these companies, additionally it seeks that the industry that is its main market be an innovative area and an example for the other sectors of Colombia and can achieve self-sustainability in this energy field.
Finalaly, its mission is to contribute to the environment because with this adaptation energy, water, and other externalities that influence the generation of conventional energy are saved.
Business benefit
Since its operations began in Colombia, SmartSolar has helped produced 5 MegaWatts peak (MWp) in more than 100 projects in over 16 Colombia departments. Additionally to these savings photovoltaic energy helps companies with government subventions.
SmartSolar has helped companies from the following industries: poultry, distributors, private clubs, finance, food and beverages, livestock, textiles, education, restaurants, supermarkets, among others.
Social and environmental benefit
AS for the environmental impact, SmarSolar is helping Colombian companies from industrial and commercial sectors avoiding the emission of 22,298tn of CO2 per year, which is equivalent to planting 72 trees only in Banco Davivienda's buildings in Bogotá.
Regarding its social impact, the most significant is the support to the communities most affected and forgotten by the state, generating in them benefits and savings in the electricity service. Smartsolar's corporate philanthropy is to support foundations and asylums by generating clean and free energy.
Interview
Daniel Higueras, Founder and CEO
Keep this story going! Share below!
Smartsolar is a company founded and directed by Daniel Higueras in 2013. dedicated to the development of photovoltaic solar projects on roofs that adapt to all types of needs in customer facilities.
It is a leading and pioneering company with extensive experience in the development of photovoltaic projects for industrial and commercial companies. They are recognized for their experience, reliability and high quality in the execution of projects. It is located in the industrial energy sector for improvement. The impact that the company wants to achieve is significant, since helping the environment and having your own energy generation is a very important milestone for many companies that can use these spaces, such as terraces, to save energy and improve the environment.

Smartsolar currently aims to develop the photovoltaic solar market in Latin America, especially having operations in Honduras, Colombia and Chile. Smartsolar's operation is internationally certified with the best quality standards (NEC Standard) and safety (OSHA Standard) in the evaluation, design, assembly, commissioning, monitoring and maintenance of solar systems.