Perm's First Healthy Pizza
Petruccio
Overview
The innovation of Petruccio is a continuous improvement of dough recipe. Every 6 months brand-chief Domenico Caporusso – the creator of original Italian leaven – comes to Perm to check the standards of dough cooking and introduces novelties to improve the quality of the product. One of his greatest goals is a gradual elimination of sugar so that pizza becomes more and more healthy. Continuous improvement, natural leaven and fresh seasonal vegetables make Petruccio's product light, digestible and highly nutritious as well.
Authors
Irina Muina
Anna Papoyan
Kseniya Nuriakhmetova
Anastasia Sulyk
Aleksandr Volegov
School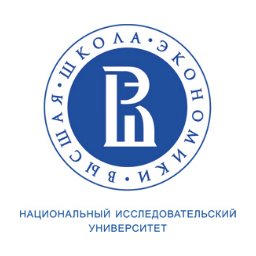 National Research University Higher School of Economics
Professor
Olga Isopeskul
Innovation
The innovation is about improvement of the dough recipe, particularly, about reducing percentage of sugar. The creator of the innovation is Pablo Caporusso, brand-chief of Permian Petruccio restaurant.
Inspiration
While being at a gastro tour in Italy, Petruccio owners Yana and Alexander Nagayev came through a lot of restaurants and tasted plenty of national dishes but they couldn't find the one that would amaze them. And, as it often happens, the town that wasn't even in the tour list surprised them incredibly. It was San-Remo – a well-known resort on the Coast of the Ligurian Sea near the French border. Right there in a small cafe in the historical center they met Domenico who showed them how a delicious and healthy pizza is made. Yana and Alexander were inspired with this principle so they invited Caporusso to work as a Chief Brand Officer (CBO) in their future restaurants. Recipes, cooking technology, dough – everything about the ingredients of the product is now under Dominico responsibility. But there would be no "healthy pizza", no Petruccio if the Nagayevs family and their chef didn't have mutual inspiration in bringing this idea to Perm and to Russia in general.
Overall impact
Healthy eating means eating a variety of foods that gives you the nutrients you need to maintain your health, feel good, and have energy. Healthy food is very important in the prevention of chronic diseases. A healthy diet helps to maintain and improve overall health.
A healthy diet is a diet that ensures proper physical development of the human body at all stages of its growth, extends life expectancy, disease prevention. Nutrition plays a significant role at every stage of a person's life: for example nutrition is more necessary as a building material for children, and as a source of health, diseases avoidance and health maintain throughout life for adults.
Currently, the connection between nutrition and the development of major chronic non-infectious diseases, including cardiovascular and some cancer, which are the two leading causes of premature mortality in the world and in Russia, is scientifically proven.
The increase in the risk of disease is associated with:
high fat content in food, especially some saturated fatty acids, cholesterol, excessive consumption of refined sugar, salt and calories;
lack of polyunsaturated and monounsaturated fats, complex carbohydrates and fiber, vitamins and minerals.
Hence, an impact can be evaluated by people and their health, as taking care of guests well-being was the main incentive for creating this innovation and the healthy foods restaurant as a whole. Special attention is brought to children – they are the most common consumers of junk food – and here in Petruccio not only they can eat delicious dinner but can cook it by themselves. The restaurant provides healthy pizza made of natural ingredients and also gives your family an opportunity to spend time together creating a new tradition.
Business benefit
This healthy dough gives an excellent opportunity to position the business as a trend-follower. Nowadays, the fashion for a healthy lifestyle is increasing and by paying attention to such innovations the company "Petruccio" forms a constant flow of regular customers, and thus forms a constant cash flow, which positively affects the business.
In addition, healthy dishes are a competitive advantage of the company that stands out from such huge competitors as Dodo Pizza, Pizzamen and other Permian fast-food restaurants.
The unique product of Petruccio is a root of cooperation with the "Parma" basketball club, which promotes a healthy lifestyle and tasty high-quality pizza on games. Petruccio pizza is a choice of the Parma club fans.
Social and environmental benefit
By offering natural product Petruccio not only takes care of customers' health, but also changes people's image of fast food. Thanks to the company, from now on a junk food lover satisfies their needs in delicious meal and reduces the risk of having diabetes and other obesity diseases. As it has already been said, Petruccio is a partner of the local basketball club and this fact stops fans from buying snacks in food machines at the stadium as they have an opportunity to taste natural pizza. Besides, the company has a so called "pizzamobile" service which helps to cook small bakery products right on the go. With this vehicle chefs "promote" healthy lifestyle at music festivals and other city events in Perm.
Petruccio restaurant is dramatically different from other Perm's pizza & pasta restaurants. It is the only one that offers healthy pizza in the Perm market paying so much attention to the dough recipe. That is why we argue that Petruccio provides added value to health and well-being of Perm's citizens.
Interview
Pavel Berezin, Marketing Director
Keep this story going! Share below!
Petruccio
Perm, Perm region, RU
Business Website: https://cafepetruccio.ru
Year Founded: 2015
Number of Employees: 51 to 200
Petruccio is a Permian restaurant chain that supplies healthy pizza, pasta and other dishes of Italian cuisine. At the moment it has 6 restaurants in Perm with home delivery available, besides Petruccio's cooks conduct cooking workshops for guests of any age.