People Security Software
Eocortex
Overview
Eocortex is an Open Platform Video Management Software (VMS) with the added intelligence of video analytics modules and network video recorders (NVR). Currently over 23 000 video surveillance systems are successfully running with Eocortex all over the world. Eocortex IP camera software will allow you to build a scalable CCTV camera system with an unlimited number of IP cameras, servers and workstations.
Authors
Marina Kashina
Polina Shestakova
Vlada Andrunik
Aleksandr Kurshakov
Viacheslav Lebedev
Sonya Ovchinnikova
School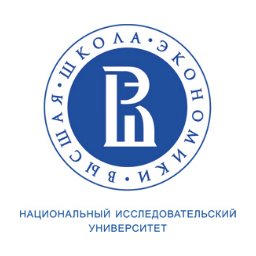 National Research University Higher School of Economics
Professor
Olga Isopeskul
Innovation
Eocortex sets goals directed to improve security by analyzing information from external surveillance cameras. Modern technologies used in this field are based on the implication of naturally different neural networks and deep learning algorithms (deep learning).
The innovation created by Eocortex allows the program to recognize not only individual objects, but also certain regularities, by selecting them from the situation reflected on the video stream self-inclusively. This result, which is characterized by high accuracy, is achieved through the development of a system of intelligent modules (inter-camera tracking, interactive search, control of workwear, face recognition, etc.). This approach is considered to be advanced.
"How do we choose which modules to do and which functions to implement? We have a "mission" to benefit from visual and other natural information. We spend a lot of time in closest communication with our users and partners."
Inspiration
When the company began as a start-up with two people, in 2008, its creators had the idea: to extract practical benefits from the processing of visual information. The history of Eocortex begins from this moment on.
The creators noted that in last decade there is a tendency towards paying attention to security at different kind of enterprises. Demand has arisen on the market for a product that would satisfy the need for security. That is why the main goal company was to create software that would ensure security at a specific facility. At the same time, their aim was to simplify the work of operators monitoring data from cameras.
"We try not just to produce a product that simply allows us to work with cameras, but to create a synergy of a person and a machine in order to extract information and provide it in the most comfortable way and at the right time."
Overall impact
Many of the projects successfully implemented by Eocortex in recent years have been aimed at improving security. Such projects could be divided into two types: "safe cities" and "safe production". The Eocortex makes a significant contribution to the security of enterprises, which in the short term allows customers to create favorable conditions for employees and, ultimately, improves the efficiency of individual business processes in the company.
In addition, now Eocortex has implemented more than 20 projects in the direction of "safe city". The main task of the projects is to increase the level of security in the city, improve the life quality also as reduce the number of offenses.
Most of these projects were implemented with the help of package deals that reduce the time of adaptation of each individual case.
Business benefit
Eocortex offers its customers package deal solutions for IP cameras. Such packages depend on the size of the company, a different number of cameras, also as on servers and workplaces that expected to be covered with video surveillance. "Package deal is a kind of competitive advantage; it clearly distinguishes us from the rest of the vendors." The software is designed in such a way that it easily adapts to customer requests and allows you to select one of the three formats for organizing a video surveillance system. Ultimately, this solution allows you to serve more customers in a shorter time and create a significant competitive advantage in the market.
Social and environmental benefit
At industrial enterprises, there is always an urgent need to ensure labor protection and safety control, since neglecting these aspects of activity entails serious economic and legal consequences for an enterprise, and could cost a live of an employee. "The main forces of Eocortex have recently been focused on solving the problem of enterprise security. For example: we are introducing new software to the market, which allows us to monitor the observance of industrial safety, in particular, the control of employees' workwear with the help of video surveillance cameras."
The Eocortex video camera detector allows customers quickly obtain information about violating employees (For example: employee acting without personal protective equipment) then to react immediately and take certain actions against them.
The introduction of this software in enterprises brings significant social utility. According to labor safety officers, the introduction of this tracking system will reduce the percentage of violating employees without workwear, thereby reducing the likelihood of injury to production personnel. Using the detector, it will be possible to provide labor protection at the enterprise, and to preserve the life and health of dozens of people who for some reason did not wear protective clothing at work.
The innovation of Eocortex allows you to provide security both for individual enterprises and for solving a number of problems in cities, which corresponds to the sustainable development goal No. 11 "Sustainable cities and human settlements".
Eocortex is engaged in various security systems and the detection of employees without proper uniform is not the only product of the company. Similar systems are also used to ensure the safety of city residents. For example, the car-plates recognition module allows you to control the safety and adherence to traffic rules on city roads. Over the years, the video system prevented hundreds of offenses against the property and health of city residents, as well as solved hundreds of crimes. Another example is the software company, which allows you to find the signs of a lost person or a criminal: "Knowing, for example, that a person was wearing a blue jacket and green pants, you can track the trajectory of the cameras where he appeared. I can tell you about the case, it happened recently, but not in Russia, but in Belgium. In a large hardware store the buyer made the theft, but security could not catch him on the spot. After identification of a person, they tracked him by inter-camera tracking; they found him on social networks and politely asked to return the goods. They even wrote about it in the newspaper."
Interview
Nikita Zhigalov, Product Manager
Keep this story going! Share below!
Eocortex
Perm, RU
Business Website: https://eocortex.com
Year Founded: 2008
Number of Employees: 51 to 200
Eocortex is a global provider of an Open-Platform Video Management Software (VMS) with the added strong intelligence of video analytics and network video recorders (NVR). Currently over 23 000 video surveillance systems, employing over 300 000 IP video cameras, are successfully running with Eocortex all over the world more than 40 countries. Eocortex allows to build a scalable system with an unlimited number of IP cameras, servers and workstations. Eocortex dealer chain contains over 5 000 system integrators and distributors of video surveillance systems.