People Make Glasgow!
Achieve More Scotland
Overview
AMS is a Scottish incorporated organisation (SCIO) established in 2008 in the East End of Glasgow, Scotland by Andy McLaren and Robert McHarg. The company's primary objective is to improve the quality of life and life chances of young people growing up in areas of social deprivation. Robert and his team work across 30 different communities over 6 evenings a week, delivering different activities to over 2000 young people. By using a collaborative approach, AMS engage with families in poverty and introduce them to a range of activities to give young people a chance to be involved in community life. This has led to a substantial reduction of crime and anti-social behaviour in the East End of Glasgow.
Authors
Georgina Tabatabaeyan
Ellen Thomas
Carley Marsland
Jade Lang
Hannah Ottley
School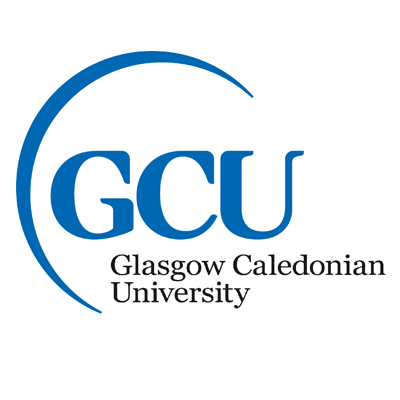 Glasgow Caledonian University
Professor
Shariq Sheikh
Innovation
AMS were asked by Police Scotland and the Glasgow Housing Association as an intervention pilot, which Carla Fyfe stated was to "tackle gang related violence within the east end of Glasgow". AMS recognised the impact sectarianism was having on communities, and that the level of violence was increasing. They came up with a way of engaging with communities, particularly people in poverty, to fight social injustice, inequality and the main goal of gang violence. From 2014 to 2017, 34% of children in Scotland were living in poverty. AMS chose football as a tool for engagement, they used football to reach the children in poverty and keep them away from sectarianism activities. Once they tackled gang related violence AMS began other activities such as dancing, and employment courses to prepare people with little employability skills. This also sparked another idea, to hire the people on the programme to work for the company.
"Be the person you needed when you were younger!"
Inspiration
The inspiration behind AMS began in 2008 when Andy McLaren and Robert McHarg founded AMS. Prior to co-founding AMS Robert had been working within policy development and held senior management positions within the private sector and local government. While running the Glasgow youth services for the council, he did not like the way things were done therefore decided to start his own charity and that is how Achieve & More Scotland, now known as Achieve More Scotland began. Robert grew up in Glasgow and is very passionate about ensuring that the young people and families that AMS work with do not experience what he went through growing up. Carla stated that there is a demand for AMS to help young people and families who have intense adversity in their lives where poverty has sadly been generational and it is having a large impact on these communities.
"we have realised throughout the years that inequality is becoming a lot worse, and it is really impacting people's lives in general, long term health and their wellbeing and we just realised we had to really adapt and have the confidence as a small charity to up our game"
The confidence to build their reputation as a small charity is motivating and inspiration when the young people who attend the activities as a young individual now have full time jobs through the employability programme. A young man, Jay, aged 17, from Springburn, began attending AMS football activities since he was 11 years old, from there he was referred by the community coach to join the employability programme which was for young people who are unemployed. On completing the 6 week training course of hospitality, Jay was offered positions and accepted a position within Braehead Foods in the logistics and distribution team as the delivery assistant as they supported him to complete his driving lessons which Jay states he would have been unable to do without the support of Braehead Foods and the AMS programme.
Overall impact
AMS, positively impacts the lives of young people from areas of high social deprivation. By engaging them in activities with role models improves their confidence of having aspirations and life chances. Using sports as a tool, AMS as previously stated, have tried tackling gang violence and inequality but as a result of this are now branching out and reaching the West of Scotland. The demand for what AMS do is growing due to the impact on people's lives, and are moving into more new council areas as they were on national television showing the life of just one individual who had been in prison and through a positive journey with AMS now has an education and full time work. Carla, stated that they work with young people aged 5-25, and work with 2500 of them a week:
"So we are 5 years old until 25, so we work with 2500 per week across 48 community sites across the city and we are now in North Lanarkshire and East Renfrewshire as well, and 5 being the legal requirement, we would work with 3 year olds, but with the council in Glasgow, is that you have to have a permit to work with under 5 year olds which we are trying to source at the minute, but age 5 is the minimum"
Working with the young people, Carla and AMS organise trips and activities which causes a huge impact on the individuals in making them feel more valued as a human being:
"we've sent young people to Madrid we do a lot of European work and they don't have passports never even left Castlemilk, never even left, never even got the 61 bus from Barmulloch into town and then when they come here they are just like oh my god, and they come back wow this is incredible and they change instantly overnight and they just realise that they can be just as valuable human being to society as anyone else that maybe has a good education or stayed on at school or didn't have a mum and dad in prison or etc. so when you see that long term impact kind of makes it worth it."
This shows that what they do, has an impact on the young people in meeting other young people throughout taking part in these activities as it allows them to meet other people, make friends and gain confidence in themselves. Achieve More Scotland have also got a German Summer Camp organised for summer 2019 in July which is a great opportunity. Another large impact is that in the last year, Achieve More Scotland had 15 employees, and have now gained 8-10 more staff, and by summer 2019 aim to have 50 employees and 3 head offices and hope to be a national charity by 2020. The mission of AMS is associated with the following United Nations Sustainability Goals (SGDs):
• Goal 1: No Poverty – by tackling inequality, social justice and building bridges for people to access welfare or social services.
• Goal 3: Good Health & Well Being – by ensuring healthy lives and promoting well-being.
• Goal 8: Decent Work & Economic Growth – by promoting employment and work.
• Goal 9: Industries, Innovation & Infrastructure – by empowering communities by ensuring growth in productivity and incomes.
• Goal 11: Sustainably Cities & Communities – by helping cities become inclusive and safe. (United Nations, Sustainable Development Goals, 2019)
• Goal 17: Partnerships for the Goals – By strengthening partnerships and bringing together communities and civil societies.
Business benefit
AMS despite the size, provide a vast amount of benefits to the community. They not only provide the employment opportunities but they are a living wage employer. In 2016 they received support from an STV appeal to begin their journey of employability. Since the start of the appeal they have been working with young people to enter employment and ensure further education. They also build bridges for people to access welfare. AMS provide a peer led approach, as Carla wants the young people to see that everyone is equal and that they could one day be just like the coach, or have a full time job:
"The kids will know us from night time and then they will high five the coaches at school, so they will, be like oh my god he lives three streets down from me, he's just like me and look at him, he's got a job and he's doing really well."
AMS can also be referred as a social enterprise, as all the money they receive from donations goes straight back into the community. The Glasgow Guarantee has provided AMS with support in the form of supported jobs. The Glasgow Guarantee provide incentives to employers, in the case of AMS they provided 50% which is up to £7500 for them to employ a young person from Glasgow for a minimum of year. The Wheatley Pledge also provide a 50% incentive of up to £7500 for them to employ a young person, AMS have utilised this opportunity and employed one person in 2017.
Social and environmental benefit
As an organisation, they aims to provide lifelong social and environmental benefits to the local community. Providing opportunities and improving the life chances of young people in Glasgow is the core of the organisation. With 56 of the 100 most deprived areas in Scotland being in Glasgow, it is vital to engage with the people from these areas to enhance their skills and improve their overall health and well-being to ensure they have the same opportunities available to them. AMA contribute to this by delivering various activities including football, dancing and employability programmes to young people from deprived areas. This enhances their confidence, mental health and responsibility, providing them with life and employability skills that they may not have gained otherwise.
After speaking with Carla, the Head of Development, it was evident that the company has a positive impact on their employees as well as the service users. Many of their staff are under the age of 30 and most have all been service users before gaining employability within the organisation. This instils a sense of belonging and purpose and benefits these individuals as they feel they are not only improving their own lives but also making a change in their own communities. For most employees, when their contract is finished and funding is no longer available, they remain with the company as volunteers and this emphasises the positive impact that the organisation has had on their lives. As the work is so intense and every day is different, the employees of AMS feel like a family as the work can be stressful and it is important that they look out for one another. This especially benefits the employees who have come through their services as they now feel they have someone to turn to who believes in them, which they made not have had before. The working environment within AMS has motivated them to remain in employment and put their skills and knowledge to good use to better their local community. With the increase in employment opportunities, this has deterred many young people from carrying out acts of violence or anti-social behaviour.
Interview
Carla Fyfe, Head of Development
Keep this story going! Share below!
Achieve More Scotland
Glasgow, GB
Business Website: http://aandm.org.uk/
Year Founded: 2008
Number of Employees: 11 to 50
The original need for these projects was to reduce gang related violence, anti-social behaviour and crime amongst young people from different communities across the North East and West of Glasgow and to engage them in positive activities both inter and intra community. These programmes have been highly successful in supporting significant reductions in crime and anti-social behaviour in NE and NW Glasgow and in engaging young people in community life.