Penfill NOT Landfill
AusPen
Overview
The business innovation is the production of its unique reusable markers. This product is created mainly to address the problem of landfill waste created from disposable markers. It is also a safer alternative to traditional markers which contain harmful chemicals that may jeopardise one's health. Thus, it promotes responsible consumption and overall well-being.
Author
SweeZee Bock
School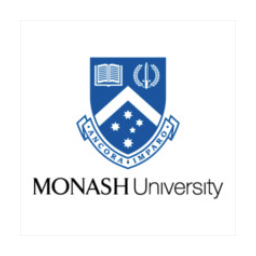 Monash University
Professor

Gitanjali Bedi
Innovation
Unlike disposable whiteboard markers, AusPen was born with a commitment to minimise landfill waste. It is creatively designed to have a longer lifespan than any other traditional whiteboard markers and proudly differentiates itself from market competitors with the following aspects:
AusPen starter packs come with refill ink bottles that allow users to 'recharge' or 'refill' their markers. They are also sold individually in a range of colours at an affordable price. "Each bottle contains 800 drops of ink, which is about 80 refills per bottle," explains Kerrie. This could have saved 80 markers from being disposed to the landfill.
Reversible and replaceable components
When they discovered that longevity cannot be achieved with the nib (tip of the marker) and reservoir ('ink sponge' that stores the ink inside the marker) being constantly worn off, they came up with a brilliant idea - a "2 in 1" concept is incorporated into the composition of each marker, in which the nib and reservoir are reversible when one end has been worn off. Applying the concept of the refill ink bottles, these compartments are also sold separately so that customers are able to replace them once both sides are completely worn off.
Not only are AusPen products recyclable at the end of their product life, they are also made from mainly recycled materials. For instance, the carry case for its starter kit and other plastic parts are made out of recycled post-consumer plastic from discarded inkjet cartridges.
The body of the marker is made from aluminium as opposed to plastic, as AusPen seeks to minimize the amount of plastic used in its product. Kerrie says that according to recent statistics, which they have authenticated, 80% of the aluminium produced in the world is recycled. Plus, it also gives AusPen markers an elegant, metallic shine.
AusPen markers are Xylene free. "Xylene is really stinky, and it gives people a headache. Some people even get rashes on their hands after having physical contact with Xylene for a period of time", said Kerrie. The refill ink bottles are also developed innovatively to prevent the mess and waste from spillage.
If taken with care, AusPen products ensure longevity and cost-savings in the long run. Kerrie exclaimed: "We actually have customers come back to us with a kit that is ten years old."
Inspiration
"It surprised me to see how much it's [whiteboard markers] been used in the education system…"
The idea of a refillable marker pen sparked when the co-founders discovered about the massive number of whiteboard markers used in the education system in America and Australia. It was even more shocking to them when they learnt how these markers contributed to the mass landfill waste, given around 40 million of them were thrown out by schools, universities and other learning institutions per annum (Auspen, 2019). With a passion to protect the environment and the future of their children, co-founder Kerrie and David were determined to create a product that performs as good, if not better, without compromising the earth.
"It took us a lot of years to perfect the product…"
The journey to finalising the product involved extensive and industrial research. From sourcing the ink of the marker, to creating long-lasting designs, to the materials being used in manufacturing, deliberate thoughts have been put into achieving less waste. "We've tried inks from South Korea, from the UK, and have settled on a fantastic, beautiful, vivid high-quality ink from Japan," as described by Kerrie. Having the environment's best interest at heart, the couple is continuously seeking innovations to improve the product – they currently aim to make AusPen plastic-free in addressing the plastic pollution issue.
"The whole idea was to keep them going for as long as possible."
The objective to reduce landfill waste was the founders' main driver in building the AusPen brand. They strive to eliminate disposable whiteboard markers. Therefore, AusPen is not only environmentally-friendly but also created with their users in mind so that consumers are happy and willing to use them. Kerrie ensures that the refilling and replacing process for AusPen markers involves the least sophisticated procedure and that it is an easy task to carry out on a daily basis.
Overall impact
Developed to address environmental issues on plastic pollution and landfill waste, AusPen mainly works on achieving SDG 12 Responsible Consumption and Production. Its products demonstrate a high level of commitment to environmental protection and would continue to innovate to the extent where its impact on the environment can be further reduced. Kerrie hopes that the business's notion to educate the public about safeguarding the environment can be passed on to its current and potential users, as she expressed "it is a contribution [to the environment] you can make on a daily basis…"
Business benefit
The rising concerns on global sustainability issues has caused a paradigm shift in communities and household behaviour, where people are more aware of their daily consumption habits (Cohen, 2015). AusPen's innovation to tackle one of the most concerning environmental issues – landfill waste, provides a business opportunity to extend its markets beyond Australia and America. In the interview, Kerrie has noted that they are currently looking at expanding the business to Canada. The business is run on the philosophy "to educate and inform the public about the good that businesses are doing". Reaching across borders would put the brand on a global platform, which fits perfectly into its business idea about spreading awareness. Additionally, focusing on the education sector has opened doors to collaborating with well-known universities. Kerrie mentioned that they have just recently pitched their product to the University of Melbourne.
Social and environmental benefit
Made from mainly recyclable materials and having a long-lasting lifespan, AusPen truly lives up to its idea of "Refill NOT Landfill". It directly responds to SDG 12 Responsible Consumption and Production, given that it is recyclable and the production involves minimal use of virgin material. "The benefit for the environment is definitely less landfill [waste]" claims Kerrie, also leaving a note that the next aim on their agenda is to eliminate the use of plastic in their product. She expressed that "it is devastating to see how bad it [plastic pollution] is…" and that the use of plastic in AusPen products has always been a challenge for them - they can ideally "replace the plastic ink bottles with aluminium but the weight will need to be taken into consideration."
Whiteboard markers are commonly used by schools and children are highly exposed to chemicals from traditional markers. Being Xylene free and odourless means that these markers are less hazardous to one's health, aligning with SDG 3 Good Health and Wellbeing. Kerrie held to the belief that "education is informing people" and is very pleased that by using AusPen refillable whiteboard markers in schools "teachers are influencing the next generation about sustainability and making a positive impact."
Additionally, the business strives to provide better quality education and to improve the wellbeing of individuals. When asked about the business impacts on the society, the co-founder explains that "there are times when AusPen donates products to schools." According to Kerrie, there is a school and a few individuals currently under AusPen's support. It, therefore, reflects the determination they have in creating a more sustainable future through its innovations.
References:
AusPen. (2019). In Australia alone 40,000,000 white board markers are discarded every year. Retrieved from https://www.auspen.com/pages/a...
Cohen, S. (2015). The growing level of environmental awareness. Retrieved from https://www.huffpost.com/entry...
Interview
Kerrie Sharpley, co-founder
Keep this story going! Share below!
AusPen
Melbourne, Victoria, AU
Business Website: https://www.auspen.com/
Year Founded: 2001
Number of Employees: 2 to 10
AusPen is co-founded by Kerrie Sharpley and her husband, David, in Melbourne, Australia. With a strong desire for sustainability and environment protection, they aim to develop a high-quality and cost-effective product that is safe to the users, in the meantime with minimal impact on the environment. AusPen's products are sold online, these include reusable markers and refill ink bottles, both available in a selection of colours, as well as nib and reservoir replacements. The business was established 18 years ago and remains in operation since then. In 2016, the co-founders expanded AusPen to New York City when they noticed the massive use of whiteboard markers in America. The business philosophy is to educate and inform the public about the good things people are doing to help the environment.