Peeptrade - Financial Education for Everyone
Peeptrade, LLC
Overview
Peeptrade is a financial education platform whose objective is to strengthen financial culture in Mexico, by closing the gap between theory and practice by offering online courses, investment contests and financial analysis tools at an affordable price, it also offers free education content though their social media.
Peeptrade allies with experts and professionals in the financial sector, such as the Mexican Stock Exchange School (Escuela Bolsa Mexicana).
The company values financial education because it is the key to economic growth, reduction of inequality and promotes gender equality
Authors

Eduardo Esau Pacheco Martinez
Andrea Toussaint
Andrés Hernandez
FRANCISCO GARCIA
Eugenio Montemayor
Angel Lopez
School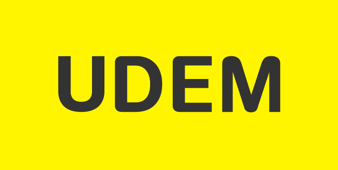 Universidad de Monterrey
Professor

Consuelo Garcia-de-la-torre
Innovation
Peeptrade Premium is an online subscription platform that is changing the way financial education is imparted in Mexico. In this platform recognized professionals from the financial industry teach courses on various topics, all courses have a live and on demand option. Courses range from the basics like personal finance to advanced topics like financial programming. They currently have more than 20 courses, some taught by the Mexican Stock Exchange School. In addition to the courses, subscribers have access to many benefits, including a quarterly investment contest in a simulator with prizes of $100,000 MXN ($5,000 USD) and subscribers have live support sessions to clarify any doubts about the courses. Peeptrade is innovating in the online education in Mexico, as it is a pioneer in offering this kind of service with the amount of knowledge from financial professionals.
The business innovation is supporting 4 of the UN SDGs by doing the following actions:
• SDG #4 - Quality Education by substantially increasing the number of youth and adults who have relevant skills, including technical and vocational skills, for employment, decent jobs, and entrepreneurship, by teaching financial analysis, users can apply the knowledge not only for their personal finance but also, they can use the skills to find new jobs, also to create and manage a business, or even certify as an Independent Financial Advisor.
• SDG #5 - Gender Equality by ensuring women's full and effective participation and equal opportunities for leadership at all levels of decision-making in economic affairs, this is important because according to the study of Women in Financial Services 2020 - a Panoramic Approach" in Mexico only 13% of Leadership Positions in Financial Services are occupied by women. Peeptrade gives the opportunity to women to become leading experts in the platform so they can lecture and give conferences.
• SDG #8 - Decent Work and Economic Growth by promoting the development and mass adoption of domestic financial institutions to encourage and expand access to banking, insurance and financial services for all, by teaching different types and uses of financial products, Peeptrade is encouraging users to contract these kinds of products that can improve their lives.
• SDG #10 - Reduced Inequalities by empowering and promoting economic inclusion of all. In Mexico, proper financial education is expensive and often exclusive, however Peeptrade offers accessible solutions for their users by giving them high value education by professionals at low prices, this action benefits the masses that can't obtain financial education through traditional channels.
Peeptrade is making a better world by promoting quality education and economic growth, also by reducing inequality; overall the company is providing the necessary tools for people to improve their economic situation and quality of life.
Inspiration
Juan Mendoza, CEO of Peeptrade, explains that the motivation that leads the company forward is to tackle the "Pain Points" of financial education in Mexico, which are the following:
1) The lack of financial education, as more than 70% of the population in the county have not received any form of education of this subject in their life.
2) Most of the courses are too expensive for the general population.
3) Misinformation that exists in the financial markets such as false gurus or influencers or little transparency in the information that is shared on social networks.
"Today more than ever it is vitally important to have knowledge and skills to take care of family finances and to know the alternatives that allow to ensure a better retirement. With this program we want to contribute our grain of salt to support the population during difficult times and of vital importance to maintain healthy finances." – Mendoza, CEO
"Financial education should not be a luxury but a right." – Mendoza, CEO
"Quality financial education available to everyone." – Mendoza, CEO
Overall impact
Peeptrade has more than 20,000 users who have taken at least one finance course, either paid or free, from personal finance to courses to become certified as Independent Advisors in the Mexican Association of Securities Intermediaries (AMIB). There are over 20 full courses, more than 400 hours of free content. They have awarded over $200,000 MXN ($10,000 USD) in prizes in their investment contests, as well as full scholarships for their platform. These results are making the difference in the short run, as users find incentives to learn more about how to make better personal financial decisions in their lives, as well as giving them the tools such as programming and financial analysis so they can get better jobs.
In the long term, Peeptrade wants to disrupt the financial education industry in Latin America and make it available to everyone, making it more and more accessible with the highest quality. Before Peeptrade, courses ranged from $3,000 to $60,000 MXN ($150 – $3,000 USD), nowadays people decide if they want to take the free courses through their social media or a more specialized education through Peeptrade Premium. The end goal that the company aspires to is an educated population in financial topics so that they can understand and adopt more financial products such as credits, insurances, retirement funds, online payments, and other tools that can help the population to improve their quality of life.
Business benefit
Peeptrade is a business that is changing the status quo on how to get financial education in Mexico, because the traditional way to study this subject is usually expensive and requires physically attending a classroom. Peeptrade Premium is a new friendly and accessible option for newcomers that are looking for a high-quality financial education, their courses can be taken live or can be seen many times in their on-demand option, as well as receive support from their teachers in live sessions.
Peeptrade Premiu's business model has room for scalability, as it is an online educational platform that can reach almost every corner of Mexico, as it can be accessed through a computer or mobile device. Also, Peeptrade 's presence in social media gave the company an important push, as they managed to convert more than 3,000 free users into their subscription-based platform. Peeptrade has overcome many obstacles in their business model, however their determination and the value that they provide are the key factors that will help the business grow even further,
The company has more than 10 employees, who share their financial knowledge, support the platform, post on social media and most importly, they are committed to make a change in Mexican society. Juan Mendoza explains that countless testimonials from subscribers reflects that the company is changing a lot of lives for good and giving them a better future.
Social and environmental benefit
It is crucial that people receive quality financial education so that they can access better jobs, create wealth, and have a better retirement. As an example, in Mexico stock exchange transactions from retail investors have grown exponentially; in 2019 there were only 400,000 brokerage accounts, as of today there are more than 1.3 million, this represents a growth of 217% in just 2 years. Many of these retail investors have zero investing experience, which is a potentially dangerous situation for a lot of them, because they might not know the risks of trading stocks and end up losing their savings or even worse their retirement funds.
Peeptrade is benefiting society in the following UN SDGs:
• SDG #4 - Quality Education: More than 20,000 users that have received a course, either paid or free, this helping the users by teaching them how to manage their personal finance as well as how to invest for their retirement.
• SDG #5 - Gender Equality: The company is promoting and giving space to women in the financial industry, by doing this Peeptrade is giving the platform where women can lead by example empower other women to adventure in the financial field and become leaders themselves, these actions will lead to an environment of gender equality.
• SDG #8 - Decent Work and Economic Growth: Peeptrade is not only promoting education but also the tools that users can apply in their work life; also, the company is encouraging university students and newcomers to participate in the investment contests, where they can develop and apply professional skills in real life situations, this gives them the chance to get a better job.
• SDG #10 - Reduced Inequalities: The community is benefiting from the accessible prices that the company offers, financial education in Mexico will no longer be expensive and exclusive. Peeptrade ideology shares the idea that quality financial education must be available to everyone, and that it should be a right, not a privilege.
Peeptrade provides value to Mexican society, as their innovation will change their life by giving them the knowledge and tools to make greater changes, and therefore increase their opportunities for a better future.
Interview
Juan Mendoza, CEO
Keep this story going! Share below!
Peeptrade, LLC
Mexico City, Mexico, MX
Business Website: https://peeptrade.com/home
Year Founded: 2015
Number of Employees: 11 to 50
Peeptrade is a financial education platform whose objective is to strengthen financial culture in Mexico, by closing the gap between theory and practice by offering: Online courses, investment contests and tools for financial analysis.