Painting a Prettier Picture
Paul Picasso Painters
Overview
Paul Picasso Painters LLC takes clear steps in their business model to solve Goal 12 of the United Nations SDGs, which is to "ensure sustainable consumption and production patterns." The organization does so through practices in their consumption and disposal of certain chemicals and products which their competitors do not replicate.
Author
Kevin Thomson
School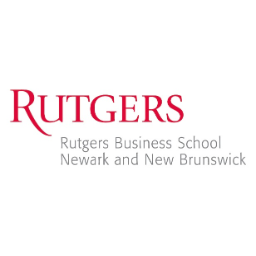 Rutgers Business School
Professor
Joseph Markert
Innovation
The main innovation from Paul Picasso Painters is the strategy of targeting older homes that require a more time consuming and skillful approach. Paul and his staff focus their skills on custom or artisanal interior/exterior painting while they also provide complex carpentry and electrical services when needed. The company is currently running out of Paul's home, as he transports and works on his projects through the facilities of their car and garage. Paul and his co-workers continue to grow the company by appealing to the younger demographic. This innovation betters the world since it allows for older homes and architects who would be lost to history to be restored and given a new chance to express their talents. Thus, the company allows for the styles of the older times to be represented in the modern-day.
Inspiration
As Paul stated during the interview, "You don't always need to seek out and find your passion. If you work hard and stay focused on your goals, you'll inevitably stumble across something you love." He never intended to become a painter, but after completing school and realizing the corporate life wasn't for him, he decided to take his side job of painting more seriously. After many years of improving his skills and learning the trade from mentors, he realized that he could begin and operate his own business.
When discussing his motivation to wake up every day and run an independent business, he states, "I never enjoyed working under a boss who planned out my days and didn't have my best interests in mind. I chose to go through the daily struggle of contracting and painting because I knew that I could begin my own business and ultimately become my own boss. Being my own boss and scheduling my own days is something that is very valuable to me." Paul continues by describing how the values of working with honesty and integrity were vital to his success. He understood that if he completed his work in a way in which his craftsmanship would be noticed and appreciated, he would have many repeat customers who would recommend his work to all of their friends and family members. The company's innovation, artisanal, and custom painting, mainly thrives off of the quality of work provided. Paul is inspired daily to complete his jobs with his absolute best craftsmanship to ensure the continued success of his company.
Overall impact
Paul Picasso Painters LLC's business model innovation has a mutually beneficial impact on the world and the business, which is supported by the monthly spending and through the practices of the individuals which employees and the owners can speak for.
Short-term effects of this innovation can be seen in the market they operate in as preservation of the Earth becomes increasingly important. Paul Picasso has taken note of this desire from society and has implemented it in his business model. By integrating the twelfth United Nations SDG into his business, Paul's safe and conscious consumption and disposal methods take more effort than those used by competitors in the same industry who use methods costly to the environment. However, in the long-term, this will lead to a cleaner world.
Additionally, the business pushes for a more united community as another core value the company holds. One way they accomplish this is by providing high school students in order for them to get an early experience with hands-on work. Employees of all backgrounds and ethnicities are hired and given fair and equal opportunity and are encouraged on how to keep the environment safe in the work that they are doing.
Business benefit
The company takes on projects that other companies are unwilling to tackle due to high costs, being time-consuming, and overall delicate procedures. However, customers want this premium service so Paul Picasso LLC has its own market niche in which they capitalize on to make profits. So, if companies like Paul's ceased to exist, delicate, old homes and historical structures would lose their character and integrity. Paul explains this during the interview by stating:
"Historical homes that have become brittle and delicate over the years require a different approach than what is offered by most general contractors. Most of my customers are repeat customers who have seen our craftsmanship before and understand the integrity of our work. If companies like mine begin to die out, these individuals who own homes requiring special care may have a difficult time finding a company that will have the patience and skill to complete the work necessary."
Social and environmental benefit
The environmental benefits from Paul Picasso Painters LLC's innovation are excellent, as are the benefits to society. In towns such as Princeton, there are thousands of homes that need renovation, but because of local town codes and zoning issues, the buildings are rarely permitted to be torn down and rebuilt. This is because the town wants to preserve the natural look and keep the town the same as when it was first built. As Paul said, "It allows for older homes and architecture that would be lost to history to be restored and given new life for people to enjoy." This is a great additional benefit because it helps preserve history and leave a lasting impression on the world by maintaining some of the world's oldest infrastructure. This, in turn, benefits the environment because new constructions don't have to be built. The company also recycles its materials when recyclable and makes sure that they use the most environmentally friendly materials available. Thus, the company is safely helping to reduce environmental and societal damages.
Interview
Paul Picasso, Mr.
Keep this story going! Share below!
Paul Picasso Painters
Somerset, New Jersey, US
Business Website: https://none
Year Founded: 1994
Number of Employees: 2 to 10
Paul Picasso Painters LLC is a small business whose main goal is to provide artisanal and custom house painting, carpentry, and general contracting work. It operates mainly throughout Princeton and Somerset New Jersey, tackling difficult jobs that ordinary contractors would not be able to complete