Painting a Path to a Greener Environment
Greenleaf Painters
Overview
Greenleaf Painters Inc. has aimed to transform the painting industry, and the innovation lies within the heart of the company. Jonathan Shenk, the CEO of Greenleaf Painters, has always striven to give his customers outstanding service by incorporating environmental sustainability values into his business plan. The company has always used "green" paints for their services, which shows that the motivation within the company goes beyond only making a profit. Greenleaf Painters works to provide a service that is environmentally beneficial to the customers as well as the environment.
Authors
Yukta Chand
Isabelle Sas
Nicole Duffy
zhengkang jin
Yang Li
School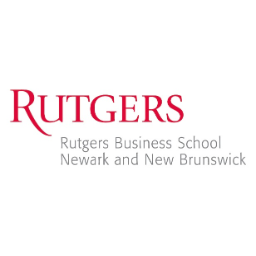 Rutgers Business School
Professor
Joseph Markert
Innovation
Jonathan Shenk founded Greenleaf Painters in 2006. Back then, eco-friendly paints were just beginning to appear online. Environmentally friendly paints were not as common, and Jonathan had to order from a store in Brooklyn called Green Depot, which was the only store that offered eco-friendly paints and caulks that were low in odors and volatile organic compounds (VOCs). From this moment forward, Jonathan continued his mission to use low-VOC paints in the services that he provided. When Jonathan started his paint company, he was the sole proprietor. Since then, his company has grown to three managers and nearly fifteen painters.
The eco-friendly paints that Jonathan uses adhere to two of the UN Sustainable Development Goals. The first goal he fulfilled was #3: Good Health and Well-Being. The low-odor and low-VOC paints which he used within people's homes ensured that the air they were breathing did not contain toxins and improved the health of his consumers and painters on his team. Part of why this removal of VOC is so important is because of the extremely hazardous effects VOC-containing paints can have on human health. While some people may experience simple complaints like headaches and irritation of the eyes, nose, and throat, others may experience much more serious effects. It is possible for these VOCs to cause cancer, kidney and liver damage, as well as damage to the central nervous system (Lallanilla). In regards to Goal #11: Sustainable Cities and Communities, Jonathan used paints that were environmentally friendly and offered his services in many cities, such as Princeton, Princeton Junction, Pennington, Hopewell, West Windsor, Skillman, Cranbury, Lambertville, and Lawrenceville in New Jersey and surrounding New Jersey communities. The company also serves the Yardley, Newtown, and New Hope areas in Pennsylvania.
Inspiration
Prior to starting Greenleaf Painter, Jonathan took on many occupations and roles that helped his community and the people in it. He had passion and experience in the painting industry; however, he wanted to set his company apart by incorporating eco-friendly paints that would help his consumers' and workers' health. Before 2006, there were barely any eco-friendly paints on the market. Although consumers would not always be inclined to pay the higher cost that came with healthier and environmentally friendly paints when Jonathan began his business, people eventually began to pay more attention to products, such as healthy paints, that are sustainable and good for the environment.
Overall impact
More and more painting companies have accepted the environmentally friendly paints. These paints are not only beneficial to health conditions for the customers but also beneficial to the environment. The low-odor and low-VOC paints which his teams used within the house can ensure the quality of air that people were breathing does not contain any toxic components so that people can move to their new home immediately. VOCs have recently been linked as a potential cause for cancer, so the implementation of these paints as opposed to paints with VOCs can actually save lives. Giving consumers and cities these eco-friendly options is making significant improvements to health and living conditions while making the city more sustainable.
In recent years, the company has only continued to grow in size and popularity within the painting industry. Jonathan's services and environmentally friendly paints are offered in many cities, such as Princeton, Princeton Junction, Pennington, Hopewell, West Windsor, Skillman, Cranbury, Lambertville, and Lawrenceville in New Jersey, as well as surrounding New Jersey communities. Jonathan is working hard to make the city more sustainable and improving the quality of life for people. Additionally, the presence of Greenleaf Painters has increased the demand within the market for companies to offer similar environmentally conscious options. This domino effect has caused improvements in the health of citizens and ecosystems even outside the reach of Greenleaf Painters.
Business benefit
This innovation and its more recent increase in popularity have benefited society and the environment. Jonathan's use of these products has also driven the market in that direction and increased demand. During our interview, Jonathan mentioned, "From using these products early on, it started to become important to other companies as well and created more demand. This helped to move the industry in that direction." This means that by using these low-VOC paints, Greenleaf is also encouraging other similar companies to follow in their lead.
When Jonathan began his business, consumers were not always willing to pay the higher cost for eco-friendly paints; however, as society began focusing on becoming more green and becoming more educated about the impacts of products that hurt the environment, they turned towards businesses, such as Greenleaf Painters, that only offered non-harmful products. Jonathan remarked that, "We would bid on projects and decided to use green paints because it worked better for us. With this, we did risk losing a customer to going somewhere cheaper. Even if the customer is not seeking green upfront, they are happy to hear that our company offers this service." Eventually, other painting services companies began to use environmentally friendly paints like those that Greenleaf had already been using, making them the head of this movement.
Social and environmental benefit
Based on the eco-friendly innovation, Greenleaf Painters also is committed to maintaining sustainability through recycling and reducing waste. According to the New Jersey Sustainable Business Registry, Greenleaf Painters uses recyclable glass, plastic, paper, and cardboard, which is all recycled at their office and warehouse located in Lawrenceville. They also filter and recycle roughly 25 gallons of paint thinner per year. For most painting companies, the products are sent to a toxic waste dump, but Greenleaf instead filters the paint thinner so that it can be reused, which can be done a number of times before becoming ineffective. Not only are these actions beneficial to the environment, but also quite beneficial to Greenleaf as well. Greenleaf has managed to save a significant amount of waste and reusable products, which in turn has helped his company to save some money in the long run as well. Greenleaf Painters makes its own contribution to make progress on environmental problems and cares more about human health.
Additionally, Greenleaf Painters is working to better society outside of their consumers as well. From the beginning of the company, they have sent small monthly donations to the local chapter of Habitat for Humanity. This cause is especially important to Jonathan as he believes that, "As [Greenleaf Painters] paint for people blessed with homes, it is important to maintain an awareness and provide support for those hoping to purchase an affordable home." When the company first began and profits were limited, Jonathan sent a set amount every year. However, more recently, he has increased the company's efforts to give back. In addition to donating funds, just last month Greenleaf Painters took a crew to a Habitat site and volunteered them for a day working on the house. This contribution to the community is a great example of how Greenleaf Painters is consistently working to better the area and the lives around them.
Interview
Ryan Munn, Operations Manager
Keep this story going! Share below!
Greenleaf Painters offers high-quality commercial exterior and residential interior painting services. The staff at Greenleaf Painters provides not only excellent customer care, but also painting services that are healthy and environmentally friendly.