Oxycom - Creating a Clean and Green Enviornment
Oxycom
Overview
Oxycom was founded in the Netherlands in 2002 to minimize the environmental impact of heating, ventilation, and air conditioning. Oxycom provides two industrial cooling system optimization options. PreCooll maximizes the cooling capacity of any existing or new cooling system, while IntrCooll, Oxycom's two-stage adiabatic cooling technology, utilizes 100% fresh outside air for free cooling. Oxycom is committed to advancing the technology of energy-saving and waste heat recovery systems used in air conditioning systems. Oxycom's systems and innovation contribute to a sustainable and carbon-neutral environment, and Oxycom accomplishes the following Six United Nations Sustainable Development Goals:
C- Climate Action (SDG 13)
P- Partnership for the goals (SDG 17)
A- Affordable and clean energy (SDG 7)
R- Responsible consumption and production (SDG 12)
I- Industry, innovation, and infrastructure (SDG 9)
S- Sustainable cities and communities (SDG 11)
Authors
Shashank Mishra
Shu Li
School
TIAS School for Business and Society
Professor
Mirjam Minderman
Innovation
Today's industrial companies need to create a favorable indoor climate for their employees, plants, processes, and products. Unfortunately, heat is one of the leading causes of production problems—downtime results from demotivated employees who are less productive and make more mistakes, leading to work interruptions. Therefore, industrial plant cooling and ventilation systems need to be re-evaluated for adequacy, profitability, and cost-effectiveness. Oxycom has developed an innovative, economic, ecological, and practical industrial cooling system that maximizes performance while minimizing energy costs.
Mr. Foekens said, "Oxycom not just supplies the industry with the technology and equipment it requires, but also assures the feasibility of the correct composition of the installed equipment via years of expertise and proprietary weather analysis products."
Industries can create a comfortable and healthy climate in production facilities with Oxycom's IntrCooll two stage adiabatic cooling technology. First, flowing cold water pre-cools the ambient air in a heat exchanger in the indirect cooling stage. Then, in the second, direct adiabatic cooling stage, the air is cooled further by passing it through a moist evaporation medium. The two-stage evaporative cooling is up to 114% more efficient and results in up to 7°C lower temperature and 60% lower humidity than direct evaporative cooling used in a traditional cooling system.
Inspiration
The story of the founding of Oxycom is genuinely inspiring. Hans Reinders, the founder of Oxycom, was inspired by a book he had read about the impact of air conditioning on global warming. Then he started working on a cooling solution with his colleagues by using the old technology applied to make machines in the metal and printing industries and transforming the technology into a cooling solution. The concept of Oxycom quickly had its first success in 2004. However, the story of Oxycom's first 15 years is full of uncertainties. Failure with Hymer, Oxycom's first principal contractor, failure with other shareholders who put his ideas on hold, and the financial crisis left little chance of raising capital and keeping the company alive. Hans Reinders once burst into tears as he told his stories: "I went through hell and came back. When I was forced to leave the company, I lost almost everything I believed in." Three years later, he tried again to present his ideas and reinvent Oxycom. This time he was lucky to have people around him willing to persevere and go through everything with him. His son, Bart, also decided to drop out of his studies to join the company and help him without the required salary.
After all the disappointments in the past, various factors such as the Paris Climate Agreement and current trends have repositioned Oxycom to continue addressing climate change. Saving energy and reducing the environmental footprint is now a strategic imperative for multinational companies, and this is the main priority that Oxycom is addressing. In addition, other issues such as rising temperatures and more frequent heatwaves, and people's desire for cleaner air and higher living standards have again strengthened Oxycom's position in the global market.
Overall impact
Oxycom intends to mass-produce their adiabatically superior industrial air conditioner equipment. The construction industry utilizes around 20% of global energy, with half of that used for cooling, heating, and ventilation. Oxycom's technology, which claims a 90% efficiency boost, has the potential to provide considerable energy and cost savings while also helping climate objectives.
According to Hans Reinders: "There is much more to it than cooling. Oxycom's innovative air management technologies provide a favorable work atmosphere." Customers are educated about energy conservation via new air conditioner technology, increasing their understanding of the critical nature of energy conservation and progressively altering global air conditioning consumption patterns. The new climate control system is somewhat more costly than the old one due to the significant expenditure on research and development. On the other hand, Kor Foekens, the Commercial Director of Oxycom, asserts that the new system is twice as efficient as the prior one. As a result, customers are prepared to pay a premium for new climate control system if they feel the investment will result in long-term savings.
As a consequence of the new climate rules, an increasing number of firms, such as air2co and Almeco, are joining this market, which may assist in further implementing and improving energy efficiency and having a more decisive influence on society and environment.
Business benefit
According to Kor, "the innovation's success motivates Oxycom to continue looking for ways to improve the energy efficiency of its systems, customer service, and market competitiveness, all of which will contribute to the company's long-term sustainability." The firm established itself as a market leader by launching the most innovative projects to advance the UN's Sustainable Development Goals. Additionally, the firm was awarded the Energy Globe 2020 Award for its contribution to attaining the SDGs. As a result of Oxycom's global recognition, other organizations, such as Cleverclima, have joined with Oxycom to ensure clean air is delivered efficiently. Oxycom has now formed partnerships with businesses in various industries, including food, metal, packaging, distribution centers, supermarkets, plastics, and data centers. Oxycom has experienced an upsurge in demand for its climate control products. Not only does the innovation address customers' energy-saving demands, but Oxycom has developed a reputation for creative goods and services, which creates new chances for collaboration with firms in adjacent industries or expansion into other markets.
Social and environmental benefit
Since its inception in 2002, the Oxycom team has worked relentlessly to envision a vision of developing a healthy environment centered on clean energy. Evaporative cooling cools minimizes the rising issue of "urban warming." Oxycom's mission is to change the HVAC business and mitigate the harmful impacts of air pollution to promote sustainable growth. Oxycom's advancements in energy-efficient technologies have also resulted in a decrease in power usage and greenhouse gas emissions, which benefits the environment and human health.
Oxycom's invention has encouraged other rivals to invest in energy-efficient technology, which has considerably accelerated technology development in the air conditioning business. The thriving sector will contribute to job creation and economic prosperity. In addition, the Oxycom standard now has a higher industry threshold, which will push enterprises to develop continually and invest resources to mitigate undesirable environmental consequences.
Interview
Kor Foekens, Commercial director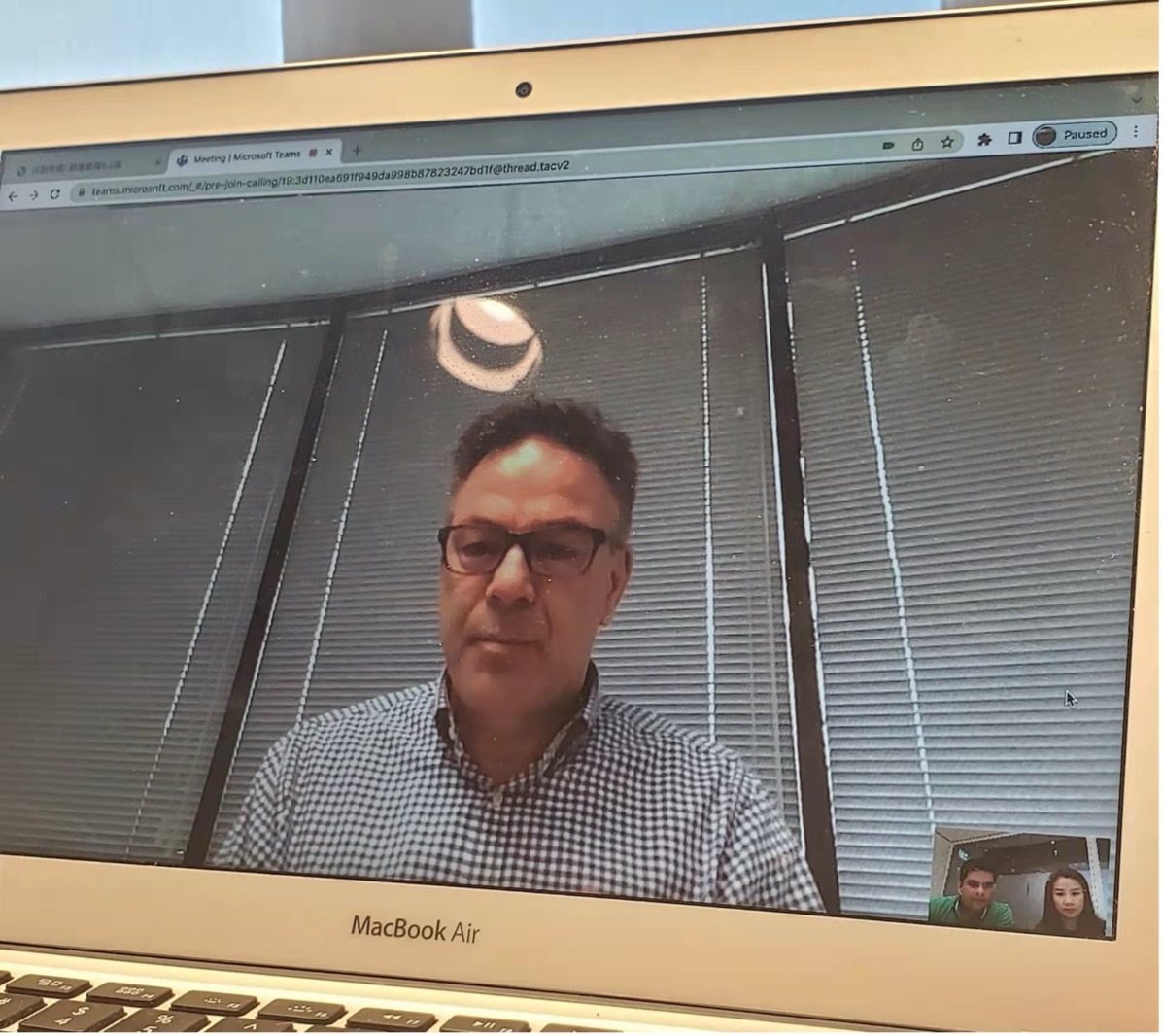 Keep this story going! Share below!
Oxycom has designed highly innovative 'natural cooling systems' with one goal: to reduce the global ecological footprint required for cooling, ventilating, and heating buildings. Founded in the Netherlands in 2002, they have been developing innovative adiabatic climate solutions since 2002.