Our Community. Our Strength.
Fuerza Gym
Overview
What started off as a temporary solution for a couple of friends who wanted to maintain their strength during the beginnings of the Covid-19 Pandemic quickly evolved into much more. Since its grand opening in, Fall of 2021, Fuerza Gym has been servicing the South Bay community in Los Angeles, California, specifically those nearest to the city of Gardena where the gym is located at. Owners and founders of the business, Juan Carlos "JC" Batres and Gustavo "Gus" Gonzalez envisioned an inclusive space for individuals of all fitness levels to boost their physical and mental qualities of life. With its continuous success since its inception, Fuerza Gym is an excellent opportunity to benefit the community by living a healthier lifestyle, while also becoming stronger and having an enjoyable experience.
Author
Jessica Ramirez
School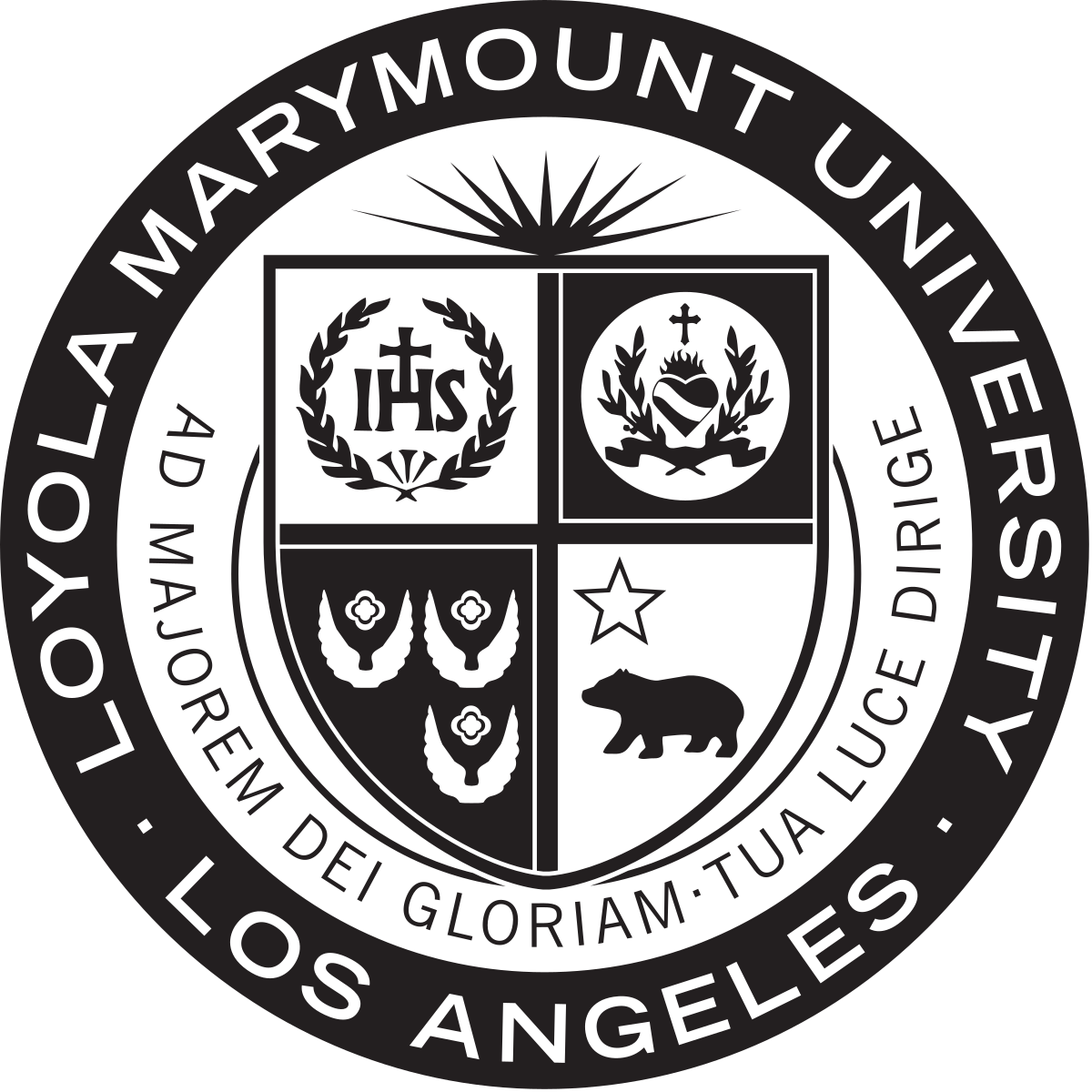 Loyola Marymount University
Professor
Jeff Thies
Innovation
Founded in 2020, Fuerza Gym is a strength gym that focuses on Powerlifting, Olympic Weightlifting, and overall Strength Training. Its mission is to work together with individuals of all fitness levels and help them in pursuit of their fitness goals. With the competition of many other local businesses that provide similar services, Fuerza Gym distinguishes itself through its strong focus on community. Its members are the core factor that gives the gym life. The diversity and the cultural experiences each member brings to the gym make it stronger. "Members give meaning to the gym. We are a successful business because of our members" as agreed by both gym owners. It is an inclusive gym, intended for people from all fitness levels, from your working mother trying to get stronger to elite-level Powerlifters and Olympic Weightlifters. The members of Fuerza Gym come from unique and diverse backgrounds that allow each member to learn, grow, and appreciate each other. It was made "for people that are strong and badass, that can come in and workout but at the same time, its for people that are working towards that. If you are willing to get out of your comfort zone, you can come to sit at our table and we will help", said JC. Gus added, "It's a place for everyone." Fuerza Gym provides its members with a safe, supportive environment to pursue and achieve goals on a daily basis. It offers 1:1 personal training in all areas of strength, coaching, and advice from certified professionals. It is also an open space gym for those that are more seasoned and experienced with their fitness journey. Commercial gyms provide the equipment and the space for their members or a "blueprint" as JC referred to it, whereas Fuerza Gym offers a whole lot more through their attention to detail on equipment provided, services offered and community events. When asked what Fuerza Gym was founded upon, JC responded with the belief of "Love what you do. Every wall, every corner has love in it. Every machine you see, every piece of equipment is hand-selected, there is no randomness." "We want our members to love being there," said Gus. Within this supportive environment, members are not only likely to reach their goals, but also relate with one another and build relationships. The Spanish word "Fuerza" means Strength. Strength is something JC and Gus wanted their gym to represent physically and mentally for its members, but over time, has evolved into something much more meaningful by developing its members to not only be individually strong but gain strength through each other.
Inspiration
The COVID-19 pandemic really helps jump-start the beginnings of Fuerza Gym. "As sad as it was, COVID made a difference. It opened up the path to start the business." Gus said. At the time, JC was a personal trainer at a local commercial gym and Gus was working at LAX as well as bartending locally. When the Stay-At-Home Orders in Los Angeles County when into effect, it was a blessing in disguise for these two men. Both realized how unhappy they were with their professional lives: JC "considered leaving the career altogether" and Gus was "miserable" with his jobs. JC and Gus are athletes and were accustomed to training regularly. Because gyms were closed, they put their money together to purchase a few pieces of equipment to continue their training at home during this uncertain time. JC had always wanted to open up his own gym to not only work for himself but on a bigger scale, to help others with their fitness journey but the timing was not right. Not wanting to go back to his commercial career, JC presented the idea to Gus. "It was timing," Gus said. "Since starting my fitness journey, it made me feel great about myself so I figured if I can do that for myself, I can also do that for other people." By reflecting upon their own personal experiences as athletes and gym members, JC and Gus agreed on creating a strong, inclusive community that wants to be strong in every way possible all along creating a place its members could call home. Adding more pieces of equipment to their investment, JC and Gus opened up the gym in JC's parent's backyard to close friends and clients. The physical location opened up in October of 2021, a location that seems to be getting smaller as the number of members is growing.
Overall impact
As of the interview day, Fuerza Gym has over 240 members, and both gym owners have interacted with each member and have trained with half of them. We "embody the values of the gym which include work hard, constancy, positivity, high energy, cleanliness, and comradery. We live the lifestyle" both agreed. They understand what members go through and want to "connect with each of them to make them feel a part of the community" as Gus highlighted. Both gym owners want to build connections and relationships with their members because they understand from first-hand experience how commercials gyms (where a majority of people tend to start at) are intimidating and overwhelming. "It's not about the money but people and relationships." JC emphasized, "The money we receive from our members goes back into the gym through the purchased equipment and sponsorships we provide to our athletes. We want to provide members with a better gym experience than they have experienced before." "We don't judge at our gym. We encourage everyone. We want to make an impact." JC continued, "People are getting sick and we tend to lose sight of being healthy; exercise is a regular part of being healthy. Doesn't matter what you do, as long as you are doing something. Your body is meant to be moving and being utilized to lift things and jump around and pull yourself up. Your body is meant to move and when people stop doing that, you increase the chances of getting sick. It also goes past physical health; it's confidence-boosting, and it's mental well-being. If a person thought they were 'weak' and then they can lift 200 pounds after weeks of training hard, it just goes to show anyone that if you apply yourself, you can achieve anything. You are stronger than you think". "Just from my own Powerlifting experience, the feeling of being able to lift heavy weights is very satisfying and I want more. I push for my clients to realize this on their own because it's empowering" Gus said. Gus went on to say that "we have the resources and we do not want that to go to waste. Other countries do not have the same privileges as we do so we are taking advantage of creating something positive and impactful for the community." JC and Gus hope for their interaction with members to be long-term impactful. "We want to continue to support members through their careers and push members to National events along with the Olympics. We want to help change their lives. If it's through our medium which is lifting then we will be here." Gus said, "When people invest in themselves, we want them to carry the knowledge they learn from us because if they were to leave, which happens, at least they can take the knowledge with them wherever they go." When asked about their vision for Fuerza Gym over the next 3 years, both JC and Gus agreed they would like overall "longevity" so that they may continue to grow and expand, to open a second location. To achieve this, they will continue to spread awareness of the gym to increase the number of members. JC and Gus ultimately want to continue helping people with their health and well-being.
Business benefit
To operate successfully on a day-to-day basis, Fuerza Gym strives to provide accessibly-priced memberships for the community while still making a profit, which goes back into the gym through the purchased equipment, and sponsorships they provide to their athletes. With currently 240 members within 7 months since the grand opening, Fuerza Gym has a lot of potential to continue to grow, expand, and increase its positive impact on many more people. "Love is an effort" as stated by JC. Both he and Gus put a lot of love into creating, cultivating, and building the community because it is its core factor that gives life to the gym. With a growing following of over 1400 followers on Instagram, JC and Gus use the platform to highlight members' achievements by posting about members' accomplishments, reposting members' training videos, announcing when members are competing, and sharing upcoming community events. The gym is open 24/7 so not everyone can see one another train. However, people can keep up with the progress of others through the platform. It is a way to stay connected amongst members and the community as well as attract future members by showcasing its community and their fitness journeys in the hopes people are inspired by others' journeys. They are able to see a glimpse of the gym environment and may be able to envision themselves in it.
Social and environmental benefit
Fuerza Gym has made a huge positive impact amongst its members and community. Because of the supportive environment, members have attributed their success to not only their hard work but also to the environment Fuerza Gym has cultivated. "Being around people who can relate to you is an encouraging feeling because they understand training is not easy yet everyone at the gym is still showing up and training through the mental and physical pain. I've trained alone before and it was not motivating at times. The support you receive from Fuerza is unbelievable. You see members constantly pushing their bodies through their vigorous training and it inspires you to push just as hard or even harder because you realize fitness is a mental game and you are stronger than you think. If I can overcome my mental hurdles during training, I feel as if I can overcome anything the world throws at me. I have seen success in my training because of the environment, which makes me feel grateful for all the support. It's become my second home, a place I enjoy spending my time at", one member said when asked to comment. JC and Gus have hosted and aim to continue to host events to draw not only its current members but also members of the community. They aim to host annual Powerlifting Competitions at Fuerza Gym. Last November 2021, they hosted a Powerlifting Mock Meet Competition for the community to participate in to showcase their strength. As of April 2022, Fuerza Gym became an officially registered gym under USA Powerlifting, which is the national powerlifting organization in the United States. The USAPL sanctions local, regional, and national meets in the country. Because of this, Fuerza Gym will be hosting an official Powerlifting Competition this upcoming November 2022. Spots filled up within 48 hours. JC and Gus also host various events that include Squat Mobility Workshops, Open Gym events where the gym is open for the community to experience, Max Out events where individuals are able to perform their maximum effort on their lifts, and several more events. JC and Gus let me know there are more events in the making, events that are geared toward fitness education and will be rolled out in the next months come.
Interviews
Juan Carlos "JC" Batres, Owner and founder
Gustavo "Gus" Gonzalez, Owner and founder
Keep this story going! Share below!
Located in the South Bay of Los Angeles, California, Fuerza Gym is a strength gym that focuses on Powerlifting, Olympic Weightlifting, and overall Strength Training. Its mission is to work together with individuals of all fitness levels and help them in pursuit of their fitness goals. Fuerza Gym's environment is community-based bringing people together and encouraging an active, healthy lifestyle for the betterment of their health and well-being.