Organic Waste into Energy
Bioenergy LLC
Overview
Bioenergy LLC developed the WiseSoil technology, which can significantly increase the economic efficiency of organic waste processing. This technology is implemented in a compact modular solution – a biomass preparation device. The device can be easily installed on existing biogas plants, accelerating the fermentation process in the reactor and increasing the yield of useful products, namely biogas and renewable energy. The second WiseSoil solution, a digestate cleaning system, allows converting wet digestion products into high-quality dry organic fertilizer. The project was successfully implemented in Russia, UK, Kazakhstan, Netherlands and the United States.
Authors
Egor Mokeev
Alexey Speshilov
Roman Kapustin
Alex Glukhov
Artemij Golovinov
Danil Nevler
School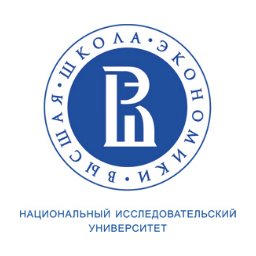 National Research University Higher School of Economics
Professor
Ekaterina Zagorodnova
Innovation
Currently, most biogas plants recycle organic waste into liquid fertilizer, at the same time producing biogas used as fuel. Without going into technical and bio-chemical details the WiseSoil technology upgrades existing biogas plants and raises their productivity. To begin with, the WiseSoil module processes the incoming biowaste and makes it easier to recycle. "If we draw an analogy with the human body, it's like swallowing food without chewing, as the biowaste isn't prepared for the fermentation," says Alexander Smotritskiy about this common technology. The new solution reduces the time of recycling and increases the production of biogas. For instance, the research of the Czech laboratory Bioklastr shows that the innovation helps biogas plants to produce up to 25-30% gas more. Moreover, the technology allows users to separate mixed liquid fertilizer from water, which can be used later for technical purposes on farms, and allows it to produce dry solid high-quality organic fertilizer, which is convenient to transport and to store. For farmers and biogas users it was a problem to store mammoth tanks of liquid, but WiseSoil takes most of the valuable fertilizer (the solid part is about 5% of the liquid volume) and retains all its useful characteristics.
The idea appeared when Smotritskiys decided to eliminate the awful smell of biowaste from a poultry farm. This is how he and his father got interested in biogas plants and came up with the idea of modifying the technology used there. A rough start is common for such scientific developments as son and dad started conducting quite challenging experiments with the lab-scale model of a biogas plant and it wasn`t an absolute success. "The conditions were imitated literally in a test tube," says Alexander," When we first received rough results and saw it working, we got inspired even though we didn't know scaling might be extremely tough for us". After that they asked a highly experienced scientist Professor Nikolay Firsov to reproduce their experiment and check their results. The tests were a success, so Smotritskiys launched a successful pilot project on the biogas plant in the Orenburg region and took part in several conferences and EXPOs. Finally, when the technology was patented, they raised funding and established Bioenergy LLC.
While developing and testing the WiseSoil module, some scientists were requested to give an opinion and check the work of the module for mistakes. For example, Nikolay Firsov, a microbiology professor at Ural Federal University (UrFU), and Sergei Sukhinin, hydrodynamics professor, helped Smotritskiys test their technology. What's more, there were unexpected volunteers, such as the owner of the biogas plant in Orenburg who allowed Smotritskiys to attach their module to his machine. Later Smotritskiys started working with Wenley Taylor, a businessman with huge experience in developing startups and a mentor in the Cleantech accelerator technological start-ups in Kansas, USA.
Inspiration
Inspiration for the original idea came to Alexandr Smotritskiy and his father Andrey Smotritskiy in 2012, when they were driving past a poultry farm in Ekaterinburg, Russia and experienced disgusting smell caused by biowaste (e.g. dung, manure) that the farm was utilizing on a field nearby. They wondered: Why is this massive amount of waste not being recycled at all? It was clear that this waste would damage the environment and be an inconvenience for the people who lived nearby unless this dung was considered as an energy resource and got properly recycled to benefit both people and nature. From that time on they started brainstorming a solution for this issue. In 2014, Smotritskiys finally presented an input device designed to process raw materials at a biogas plant more efficiently. Specifically, not just biogas but what is even more essential – fertilizer that can be separated from water and used all the year round as a soil improver. Hence local farmers benefit from the cheap energy resource and substantial crops.
Alexandr says that nothing but the concept of bringing the utility to the environment and people inspired him and his father to keep on working on the invention. He states: "In order to make quick money, it is necessary to focus not on such "nonsense" as what we did, but on something much more concrete and something that is possible, as business people teach, to monetize and scale up." These words prove that Aleksandr and Andrey were sincerely passionate about developing the innovation, not chasing materialistic goals.
Overall impact
These inspiring ideas formulated in 2012 are now nothing less than an innovative technology with practical application. Countless dumps full of decomposing organic waste emit big amounts of hazardous landfill gases, which endangers people's health. Somehow, often nothing is done to change the situation. There is a strong conviction among businesspeople that it is unprofitable to recycle. Nevertheless, WiseSoil is capable of changing the current perception of organic waste recycling. With the help of the WiseSoil technology, organic waste сan be considered as a source of renewable energy and high quality fertilizer. Waste recycling thus is no longer an unprofitable business but an attractive niche. The WiseSoil technology benefits entrepreneurs involved in organic waste recycling and encourages new investors to enter this promising industry.
The WiseSoil technology efficiency has been proven by several local implementations. For instance, a businessman from Kazakhstan who has a farm near the city of Taraz has already made profit using this solution in production: Instead of getting rid of used straw, the businessman converts it into renewable energy. This is how the WiseSoil technology may benefit local business and improve living standards in the area. In the long-term, the WiseSoil creators expect a large-scale implementation of the technology on organic waste recycling plants. Making organic waste recycling profitable, WiseSoil attracts new investors to this field. As a result, the WiseSoil technology significantly contributes to resolving an important environmental issue.
Business benefit
Electricity consumption savings is the main reason why this technology is attractive for business. The WiseSoil module consumes about 2 kwh per 1 cubic meter of organic waste, which is the main cost item in its use. Comparable technologies are more expensive and energy consuming. According to the tests results, the module cuts waste processing time in half. Thanks to this, WiseSoil saves electric power as well as time. Moreover, the technology costs much less than, for example, extrusion equipment, and requires less maintenance.
Another WiseSoil feature that can become attractive to a business is its versatility. For example, the same tool can increase the amount of bioethanol obtained from corn grain or produce feed molasses for cattle, which would not be digested without preparation.
Social and environmental benefit
WiseSoil is a way to make our life a bit cleaner. First of all, biogas plants produce ready-to-use biogas that contains about 70% of methane, and the technology increases the volume of the gas produced. The use of biomethane as a fuel and source of energy production increases with every year as it is one of the core sources of renewable energy, which cuts down the gigantic CO2 emissions. More to the point, the technology helps to get rid of biowaste. Instead of having to maintain stinky dumps, farmers get tons of high-quality organic fertilizer. Moreover, people, who live on the outskirts of cities or near factories, where middens usually are located, can forget about the nasty and toxic smell thanks to Bioenergy`s technology.
Interview
Alexandr Smotritskiy, CEO
Keep this story going! Share below!
Bioenergy LLC
Ekaterinburg, Свердловская область, RU
Business Website: https://wisesoil.org/
Year Founded: 2014
Number of Employees: 2 to 10
Basically, organic waste is not recycled or even utilized properly. A team from Ekaterinburg solved this issue by developing organic waste processing modules for biogas plants and it increased biogas production. The inventors named this technology "WiseSoil" and it is successfully applied in the UK, Kazakhstan, Netherlands and the United States.