Organic. Thoughtful. Chutney.
Eat Me Chutneys
Overview
From such a small product, the company's innovation brings an impressive implication. Eat Me Chutneys is actively focused on supporting small-scale farmers in both local and developing countries; Fairtrade produce; disadvantaged females in the society and B-Crop practices. In addition, two major current issues of our food system that Eat Me Chutneys are focusing on include massive food wastage and unfair terms of trade for farmers in developing countries.
Author
Yuqing Ma
School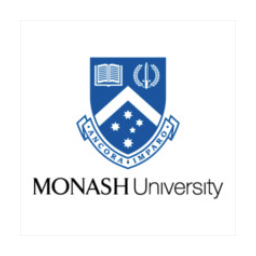 Monash University
Professor

Gitanjali Bedi
Innovation
Eat Me Chutneys aims to tackle the food system injustices by incorporating two main components in their chutneys: 1) rescuing home-grown organic fruits and vegetables that are aesthetically unloved and destined for landfill then converting them into delicious chutneys, and 2) purchasing Fairtrade certified ingredients from developing countries instead of conventionally planted produce in order to support farmers to be paid at a fair price. In addition to the reduced food waste, the company also works with Sydney Asylum Seeker Centre and The Salvation Army to provide employment opportunities to female job seekers who are traditionally challenged to enter the workforce.
Inspiration
In Australia, an estimated $10 billion of food is wasted each year, and fresh produce accounts for nearly half of this amount (Eat Me Chutneys, 2019). This wasted produce is also impacted by a waste of inputs including water, land, and fertilizers. As an accomplished chef and being trained in Michelin star restaurants, Ankit Chopra has witnessed how much food and ingredients were being wasted. He and his family decided to do something - rescuing and transforming unloved produce into super delicious chutneys.
Overall impact
'We create ethical and sustainable chutneys that are good for our planet and its people.'
Reducing food waste; supporting small-scale farmers; enhancing transparency and accountability within the food industry, every single initiative is a great credit. Weaving these goals together was a challenge, however, Eat Me Chutneys decided to tackle this social challenge by twisting its sourcing policies. Hence, unloved and excess food ingredients are no longer wasted and can instead be rescued and converted into jars of chutneys.
'Our employment program aims to develop living skills and provide females with a newfound sense of purpose and meaning in their lives.'
Eat Me Chutneys continues to tackle the social challenge by tweaking its employment agenda. The company has employed female disadvantaged job seekers from Sydney Asylum Seeker Centre and they are actively seeking to support more women as the business grows.
Business benefit
Clearly, Ankit and his family have successfully approached their business in this food industry with a creative twist. It is very impressive that Eat Me Chutneys became the only B-Crop and Fairtrade certified business in Australia and New Zealand. Additionally, it is 1 of 2 globally Fairtrade certified Chutneys. As a small social enterprise, being awarded with a B-Crop certification brings great recognition and accomplishment. Through a rigorous assessment to evaluate a business's power to address social and environmental challenges, Eat Me Chutneys is ultimately rewarded for running a business that is doing the right thing socially and environmentally. Spreading the concept about food waste, Eat Me Chutneys pairs home-grown organic produce and Fairtrade spices and sugars together to make super delicious chutneys. As a result of its socially good chutneys, sales volumes and brand awareness continue to increase.
Social and environmental benefit
As the result of the positive implications that Eat Me Chutneys has generated to socety and the environment, several Sustainable Development Goals (SDGs) can be addressed.
First of all, they make products from rescuing and converting wonky, squishy, bruised or simply unsold produce into ethical and sustainable chutneys. According to Eat Me Chutneys (2019), the company has rescued 2.1 tons of fruits and vegetables in total thereby averting nearly 6.05 tons of CO2 emissions. It is clear that the innovation contributes to promoting environmental sustainability, reducing food waste, and averting potential CO2 emission from production and operation. Hence, SDG 12 'Responsible Production and Consumption' (United Nation, 2019) can be addressed due to this process.
Secondly, SDG 10 'Reduced Inequality' (United Nation, 2019), can be addressed by Eat Me Chutneys' sourcing policy of Fairtrade certified ingredients. It purchases the certified spices from a food cooperative in India and sugars from another in Uruguay. Eat Me Chutneys has also generated economic growth for these small-scale farmers who faced unfair trade terms in the international market.
Thirdly, Eat Me Chutneys can actively seek to address SDG 5 'Gender Equality' (United Nation, 2019) by providing disadvantaged female job seekers with mentoring and employment opportunities. By cooperating with organization Sydney Asylum Seeker Centre and The Salavation Army, the company aims to provide disadvantaged females with a newfound sense of purpose and meaning in life.
Overall, the potential replicability and expandability of this innovation can bring considerable positive implications for the surrounding society and the environment with the mission for less wastage and fairer equality.
Interview
Ankit Chopra, Co-Founder
Keep this story going! Share below!
Eat Me Chutneys is a family-run business based in Sydney, with its mission to tackle the injustices of the current food system by producing socially good chutneys. Rescuing bruised, wonky or unsold organic produce and pairing them with Fairtrade spices and sugars to make delicious chutneys. Eat Me Chutneys is known as the only certified B-Corp and Fairtrade business across Australia and New Zealand (Certified B Corporation, 2019).