Organic fertilizers out of used alkaline batteries
Tracegrow
Overview
Tracegrow is a clean-tech company based in Kärsämäki, Finland, and its main product is a liquid micronutrient fertilizer produced from recycled alkaline batteries. The raw material is sourced from a nearby company that collects used batteries from the whole of Finland and crushes them. This crushed material is then taken into Tracegrow's process, where the useful metals zinc and manganese are extracted to be used in the fertilizers, and harmful metals such as nickel and cadmium are safely extracted apart as well.
Authors
Zaur Hasanov
Lauri Jokinen
Polina Zyaparova
Wanting Du
School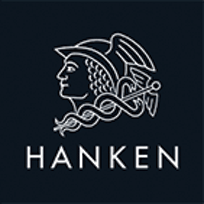 Hanken School of Economics
Professors
Martin Fougere
Eva Nilsson
Innovation
Tracegrow produces two different fertilizers ZM Grow, and ZMC Grow which also includes copper on top of the zinc, manganese, and sulfur found in ZM Grow (ZM-Grow, n.d.; ZMC-Grow, n.d.). The company sells its product through an international and expanding network of retailers in more than ten countries. The product is sold from 10-liter cans up to 1000 liter tanks, and full tanker trailer loads. Tracegrow was founded in 2012, and in 2018 they completed construction of their production plant in Kärsämäki (Härkönen, n.d.). Since then, the company's turnover has been increasing rapidly, and they are looking into various growth opportunities, including selling their technology, since they are industry leaders with their innovation.
The process developed by Tracegrow has significant environmental benefits and it is a major development in the circular economy field, which has won Tracegrow several awards for their innovation (Tracegrow received the Circwaste award for the promotion of circular economy, 2020). While Tracegrow does not directly reference the sustainable development goals (SDGs) in any of their materials, there are clear benefits from their innovation towards achieving the SDGs.
Inspiration
The origin of Tracegrow and their product is linked to the Akkuser company, which is the company recycling all of Finland's battery waste (Maailmanluokan cleantech läpimurto, 2017). The founders of Tracegrow were working with Akkuser and wanted to develop a process that could use the end product of Akkuser's process, and use that material to make value-added products. Since it was clear that there are valuable materials in the crushed battery waste, Tracegrow set out to develop a process that could efficiently extract those valuable materials and separate them from unwanted and dangerous components of the waste. One of the main inspirations for developing the innovation has been enhancing circular economies, meaning in the case of Tracegrow that in order to produce a micronutrient fertilizer they could source metals reclaimed from battery waste, instead of sourcing those metals directly from a mine (Company, n.d.).
The innovation also had market potential thanks to a growing global interest in sustainability and recycling. An important part of Tracegrow's inspiration was also to not only extract the valuable metals from battery waste but to then develop a refined product with those materials, rather than selling the metals as raw materials to other industries. By creating micronutrient fertilizer from the recovered metals, Tracegrow was able to achieve their objective of adding value to their process, since an essential part of their inspiration to start developing this product was to make it financially viable and profitable by creating a marketable product.
Overall impact
Based on the innovation of used alkaline batteries recycling technology and materials of fertilizer extraction and utilization technology, Tracegrow, and its products have a positive effect on environmental and societal problems, industry innovation, and the business model has been proven to be profitable and sustainable. As a fertilizer production company, Tracegrow extracts and purifies zinc and manganese from crushed material of used alkaline batteries and produce liquid fertilizers by these useful metals. Actually, with the growth of the population in the world, companies need to look for a sustainable method with limited resources. The extractions from used batteries could be used in the fertilizer which can increase yields and reduce harmful contents of batteries to the soil and water. Shortly, Tracegrow's contributions to environmental problems are to reduce pollution, save energy, and recycle resources.
Tracegrow contributes to sustainable development goals significantly. To what degree it contributes is still questionably, since there are ongoing researches about problems in organic agriculture methods. On the other hand, how the business will succeed in the future will depend on market conditions. Since it is a pioneer in the market, Tracegrow enjoys first-comer advantages. If the market becomes attractive enough more companies will enter the sector and profitability will be affected. Additionally, increasing competition for raw material can impose another risk. The future depends on what kind of regulations will there be on batteries. It is also possible that batteries will be revolutionized. That will force the company to totally restructure itself or leave the market.
Overall, as a start-up company, Tracegrow's development reduces pollution to the environment and creates new products that are beneficial to the environment, society, and itself. It is becoming extremely important for societies to learn to prosper with limited resources, and a circular economy is one of the most powerful ways to increase resource efficiency. Tracegrow's process is one important part of the circular economy that the company strives for.
We as consumers also have an important role in ensuring resource efficiency, for example through recycling. By recycling our waste we can do our part to ensure that valuable resources are not lost, and that dangerous materials are not able to contaminate our ecosystems.
Business benefit
Besides, Tracegrow does not only benefit the environment, but its commercial value has proven to meet the market demand. Compared with other fertilizers in the market, the competitive price and effectiveness of Tracegrow's products mean that the company is highly competitive, providing more jobs, and making a profit to develop itself. At the same time, the recycling technology which Tracegrow also sells to other companies can push industry innovation at a lower cost. Selling their technology is also likely to be an important source of growth and revenue for Tracegrow since they are the developers and patent holders for their unique technology that has important advantages concerning competitors. The environmental importance of Tracegrow's innovation and business has also helped them to secure funding from various partners, and the ecological aspect will surely continue to help them acquire funding.
The numbers and conditions of the market also indicate attractiveness and potential profitability in the sector. Tracegrow's goal is to become the most famous and reputable worldwide circular economy producer of micronutrients for agriculture with a yearly turnover of 100 million euros over the next few years. The market, in which it operates, grows 8% annually. It is expected that the value will reach above 8.5 billion dollars by 2023 and 12.5 billion by 2027 (Härkönen, n.d.; Organic Fertilizer Market 2017-2027, 2020).
The increasing practice of organic agriculture also signals the rising demand for eco fertilizers.
Social and environmental benefit
Below environmental and social benefits are explained about the ways Tracegrow contributes to some sustainable development goals.
44.1 SDG 2, 3: Zero hunger, good health, and well-being
In addition to having food security as the end product, Tracegrow helps to decrease malnutrition and mineral deficiency. Micro-nutrition is important to decrease nutritional deficiencies and increase local health (Prasad, 2010). Tracegrow's products are certified as organic, which can eliminate heavy exposure to chemicals. The well-being of workers also increases in the non-toxic working environment (Reganold and Wachter, 2016).
4.2 SDG 6, 14: Clean water and sanitation, Life below water
Since the eco fertilizer doesn't have any poisonous input, it solves the problem of the toxic outcome of traditional fertilizers. Pollution of groundwater and salinization are eliminated with organic methods. Nutrition absorption of plants rises and reduces fertilizer loss to waters to seas and oceans. Conventional chemical fertilizers have a significant role in marine pollution, which has to be tackled by sustainable fertilizer.
On the other hand, Dahan et al. (2014) found that organic methods also lead to pollution of groundwater more than the conventional method, if it is not used properly.
4.3 SDG 9, 12: Industry, innovation, and infrastructure, responsible consumption and production
Tracegrow found an innovative patented approach to recycle high values nutrition; zinc and manganese out of wasted alkaline batteries. It re-uses battery waste, prevents poisoning of soil, and recycles to a totally new product with cleantech process. The manufacturing is carried at room temperature, which is not energy-intensive as in synthetic fertilizers. (Company, n.d.)
4.4 SDG 13, 15: Climate action, life on land
Organic fertilizers transfer atmospheric carbon to the soil and prevent emission back to the atmosphere (Manna et al., 2005). It enhances or recovers the carbon-storing capability of the soil. Synthetic fertilizers deplete soil nutrients faster and lead to toxic contamination and degradation, which is also dangerous for other biodiversities such as bacteria, fungi, and worms (Mozumder and Berrens, 2007). Decreasing biodiversity can lead to unrecoverable costs to the ecosystem.
Interview
Lasse Rautio, Product manager
Keep this story going! Share below!
Cleantech company that is based in Finland that produces micronutrient fertilizer from recycled alkaline batteries with minimum energy. The company contributes to organic agriculture in innovative ways.