Opting Out: The New Standard
Four Seasons Hotel and Resorts
Overview
Travellers come to Four Seasons Hotels and Resorts every day to detach and relax. The management of the company is incredibly passionate about the products and services they provide to their guests. They ensure that these products and services are not only luxurious and exceptional, but sustainable as well. We interviewed Scott Taber, the Senior Vice President of Operations at the Four Seasons Corporate Home Office who has been with the company his entire career, about their innovation on their Green 'Opt Out' program. The Four Seasons was one of the first luxury brands to go optional on a sheet change service, and it wasn't something management thought would be as successful as it was with their target market. This innovation has contributed to solving many Sustainable Development Goals but mainly #11, "Sustainable Cities and Communities", and #13, "Climate Action".
Authors
Cindy Nguyen
Ethan Duffy
Nathan Pacheco
Jack Prodger
Nick Grant-O'Grady
Anthony Buffone
School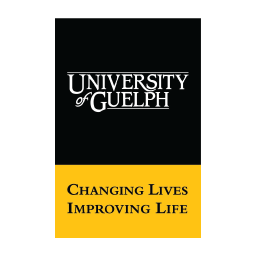 University of Guelph
Professor

Ruben Burga
Innovation
The Four Seasons Hotel was the first hotel to have an "Opt Out" option on bed sheet changing rather than "Opt In". Having an "Opt Out" program means that every guest reservation is set up to be part of this green program where the room doesn't get daily bed sheet changing service and if a guest decides that they do want their sheets changed every day, they can opt out of the program by letting front desk know.
This innovation of not changing bed sheets every day is specifically targeted towards two main Sustainable Development Goals, which are goals #11, and #13. Goal 11 is Sustainable Cities and Communities, and this innovation is geared towards this goal because with the bed sheets not being changed every day, the sheets are getting less washes meaning that the hotel operations are using less water and energy to wash the bedsheets which is beneficial for a sustainable community, as less resources are being used, and less emissions are being produced. It also means that the bed sheets have a longer life because typically a bed sheet can last 120 days or 120 washes and with them being changed every other day, they can now last 240 days. Due to the longer life of the bed sheets, it means that they don't need to be replaced as often and there will be less shipments thus contributing to a more sustainable city and community.
This innovation is also geared towards combating climate change which is Sustainable Development Goal 13. One of the main factors that cause climate change are greenhouse gas emissions. Since the Four Seasons will be going through less sheets, and use less shipping, water, and energy, less emissions will be used, which reduces their carbon footprint creating a positive impact on climate change.
Inspiration
The Four Seasons believes in providing excellent service by listening to their guests needs and wants which is how the innovation was created. Scott also mentioned how the innovation was inspired by the values of the Four Seasons, which is "to be the best hotel in any location we operate in". This means not only the best in service, but the best in sustainability as well.
Various hotel properties started to hear their guests say things such as: "Why are you changing our sheets every day?" and "Why are you wasting all that water and energy, just to change out sheets?". After hearing multiple guests ask the same questions, and hearing from multiple hotel properties that their guests are raising the same concerns, the Four Seasons Corporate Office decided to pick a few pilot hotels where they could test new practices where bed sheets aren't changed every day. It was a huge concern at the time because the Four Seasons is in the luxury market and guests who go to their properties expect the best.
At first, the pilot properties would ask guests at check in questions such as: "Would you like to have your sheets changed every day?" as standard practice, which led them to feedback where guests said they felt put on the spot. This caused the management team to try a place card method instead where there would be a card in each room that said that if the room did not want their beds to be changed that day, place the card on their bed before leaving. With this method, it was found that guests tended to forget to place the card on their beds, which led them to still have their sheets washed every day, so eventually, the company tried an "Opt Out" type program, rather than an "Opt In", meaning that guests now have to specify if they want their sheets washed every day because every guest is automatically in the program unless they say otherwise. The company found that this "Opt Out' program worked best and resulted in a win-win situation where guests were satisfied and the company was able to make their operations more sustainable and save some costs so that is the program that is currently in place at all properties.

Overall impact
The mission of the Four Seasons is to be the best hotel in every location they operate. As stated before, this means sustainably as well as service. This sustainable innovation had a large impact on the business.
The first impact occurred when the company changed from the "Opt In" program to the "Opt Out". They noticed that after the change, a lot more guests were satisfied with the company being more green conscious and that very few people requested to have their bed sheets changed every day. Alongside this impact, the company has ended up saving a large amount of energy, since they are washing a lot less sheets, thus using a lot less energy from washing machines. Not only does this impact the profitability of the company, but it contributes directly to both SDG's that have been spoken about previously. The cost of labour has also decreased and employee health has drastically improved since making a bed is extremely hard on the employee's body as they have to do a lot of different movements to ensure that the bed is properly made so the company making the switch to changing the beds every other day does benefit the company and employees in more ways than one.
As well as this, the company has saved a large amount on linen sheets. Scott stated in his interview that linen can be washed approximately 120 times, so if they were washing sheets every day like they used to, a single sheet would only last 120 days. With this new innovation, the sheets are washed a lot less, which leads to an increased sheet life. They're buying less linen because it is depreciating much slower. This impacts company profits because the company is saving costs, and it contributes directly to the SDG's because of the carbon footprint. When you wash sheets often, you go through linen faster. You need to order more linen, which is produced in factories that produce greenhouse gases. Then, those sheets are shipped to the hotels, on ships that also produce negative emissions.
These impacts can be quantified. The company could quantify the water and chemicals that they've used to prove the impact, as well as the life of the linen and the time saved for room attendants. This innovation has also impacted the business because it attracts customers to the hotel by giving it a sustainable view, and it convinces guests to return. It's really created a positive view about the Four Seasons brand.
There were few short-term impacts of this innovation: "We were more worried about it than the guests,'' stated Scott in his interview.
The long-term impacts of this innovation are the amounts of energy, water, and labour costs the company has saved, but also, it has become an expectation for guests. If they for some reason went back to switching sheets every day, the guests would be caught off guard, and it would have a negative impact on the business as the option of not having bed sheets changed everyday or not having their room serviced everyday has become an expectation and a leading quality assurance measure in the hospitality industry.
Business benefit
This innovation benefits the business in a few different ways. The first way is that the company has saved a lot of money on costs. Since the company is washing sheets less, they have saved a good amount of money on the cost of water they'd use to wash the sheets, as well as energy they'd use to operate the washing machines. Scott said in his interview that these numbers could be quantified and used to provide concrete proof that this innovation has saved the company costs. Lower costs lead to higher profits, which is beneficial for the business. Alongside water and energy costs, the business has also lowered costs on labour, because room attendants don't need to do as much work to change bed sheets.
The second way that this innovation benefits the business is that this innovation has helped build an increased positive view towards the Four Seasons. Since the company is going through less sheets, that means that less must be produced, and less needs to be shipped around the world to the many properties. In Scott's interview he stated that this innovation is good for the Four Season's carbon footprint due to the fact that there are fewer sheets needing to be produced leading to lower emissions from factories, and since there are less being shipped, it leads to lower emissions from shipping. This causes a positive view towards the Four Seasons regarding sustainability and the SDG's. As well as this, it can attract customers who are conscious about supporting sustainable businesses, and it can convince guests to return especially if they are conscious as well.
Social and environmental benefit
This innovation benefits the environment, which then benefits society. This innovation is geared towards sustainable cities and communities, and towards combating climate change. As stated before, this innovation has caused a decrease in emissions, which combats climate change and makes the planet cleaner. This innovation benefits the world as a whole, and it has been carried on to other hotel companies and has become a trend and expectation in the industry. If this innovation was implemented in every hotel in the industry, it would be huge for climate change, and would make the world a much better place.
As well as this, the company has saved a large amount of money on water, energy, labour costs, and linen. The money that they've saved can be given back to society in many ways. Whether this be charity events, dispersing more profits to shareholders, or even donating money, it can be given back to society which is beneficial.
Interview
Scott Taber, Senior Vice President
Keep this story going! Share below!
The Four Seasons Hotels and Resorts is a leading luxury hospitality company that integrates the Golden Rule into their everyday operations to ensure that every interaction with a guest is luxurious and above expectations. The company culture of 'treat others the way you want to be treated' allows the company to really understand how to provide the best service to their guests starting with taking care of their internal stakeholders needs and wants first and then adding those best practices to all operations to take care of their external stakeholders. Due to their company culture, the Four Seasons strives to only deliver the best products and services in the market to their guests and they do this by making certain that the products in their hotels and resorts are as sustainable as they can be from product assembly and packaging to product distribution.