One Pad to Rule them All
NALAWOMAN INC.
Overview
"We're able to change that (menstrual stigma and cultural taboo) type of conversation and people's attitudes around it based on simple changes to the product and material design" - AiAi Garcia, Founder, and CEO of Nala Woman Philippines.
With the rarity of discussion and awareness in Menstrual Health and Hygiene, Nala Woman Philippines - a brand that offers period care products made from organic cotton that is safe and sustainable, tries to break the taboo on the topic. The company's products and advocacies aim to address various social and environmental issues and comply with the United Nation's Sustainable Development Goals (UN SDGs) on Responsible Consumption and Production and Good Health and Well-being.
Author
PATRICIA ANN BAYNA
School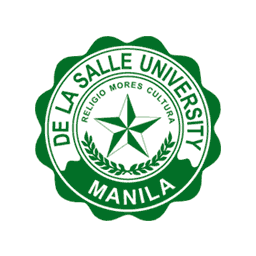 De La Salle University
Professor

Pia Manalastas
Innovation
Nala Woman differentiates itself from traditional period care products produced by regular competitors by manufacturing organic pads and supporting different causes related to Women's Health and Sustainability. Innovative solutions and programs include:
1. Biodegradable Period Care Products for Responsible Consumption and Production
From the core materials of the pad itself to the packaging, Nala Woman carefully created their period care products such as sanitary pads, panty liners, and tampons with sustainability in mind. The company takes pride as the leading manufacturer of organic, biodegradable, certified chemical-free, and fragrance-free period care products. Through the founders' extensive Research and Development, they have eliminated the use of synthetic fibers, plastics, and harmful chemicals in their products that may cause potential Health Disruptions and allergies to Menstruators. Instead, 100% Organic Cotton, an alternative raw material and the corn-starch biodegradable sheet, was utilized in their production and packaging. These materials were made without pesticides, herbicides, perfumes, chemical fertilizers, and chlorine bleaching. Through this, Nala Woman offered their products at a reasonable price that allows women to switch to biodegradable products easier and more practical.
2. Pledge a Pad Campaign for Good Health and Well-being
Period Poverty is defined as the economic, social, and political issue of women's vulnerability to access menstrual supplies due to financial limitations and unavailability of these products (UNFPA, 2021). The Philippines is not an exception, as period poverty is rampant, especially in rural areas where period care products are almost always limited and worst unobtainable.
Nala Woman has partnered with different organizations to end Period Poverty through their Pledge a Pad Campaign. This program aims to provide Nala Woman Eco-friendly products to menstruators who don't have access to these supplies. The funds come from 10% of the company's earnings, various donation drives, and direct product purchases online. Here, buyers can purchase a pad online under the "Pledge a Pad" check-out option, and Nala Woman and their partners will distribute the items on behalf of the customer.
Inspiration
"We started with one criterion, which is basically what's the problem that all girls have? It's that we continuously have to change our pads or that we experience leaks. From there, (we decided that) we should find One Pad to Rule them All." - AiAi Garcia.
Nala Woman started its operation in January 2020, just a few months after the Founder and CEO of the Company, Ms. AiAi Garcia, left her previous work in a Fintech and new technologies innovations-based Company. Her bothering concern on the very limited period care options available in the Philippines and her surprising discovery of the harmful materials used to produce regular pads inspired her to create Nala Woman. She wanted the branding of the Company to focus on being a confidante to ladies on period awareness while at the same time being socially responsible to the community.
Overall impact
"The motivation of creating Nala woman is to be of service to Womenkind in the Philippines to offer them alternative period products that are better for the environment and to be a source of education…. it also affects how women perceive themselves and how society perceives them. But when you have a supporter and an educator, it can help elevate the community." - AiAi Garcia.
The company is committed to Empowering women to be confident in embracing this monthly natural phenomenon – which is their menstruation. To Focus on Sustainability through their biodegradable products, to Educate Women on menstruation that schools or even families shy away from talking about, promote Wellness among women by nurturing their health literacy on hygiene and self-care. And lastly, to impose Optimism that undergoing your monthly period is not all heavy and dreadful but can also be light and celebrated.
Business benefit
"We weren't motivated by the profit. We are mostly motivated by the number of women we can reach and whose consumer behaviors we can change to help the pre-plan." - AiAi Garcia.
By changing the perspective of women and people in general towards Menstrual Health and Hygiene, Nala Woman has been recognized by various local award-giving bodies and charitable organizations. This positive publicity gave the company the competitive advantage over other period care suppliers that, translates to excellent profits and increased popularity.
Social and environmental benefit
"I think that companies have a responsibility to their communities, and our product being so close to Healthcare and Wellness, we felt that it was our social responsibility to do something like that." - AiAi Garcia.
Since their incorporation a year ago, Nala Woman saved 731,224 plastics from entering landfills and oceans through their biodegradable products. Their Pledge a Pad campaign has already raised and distributed 230 boxes of pads to their chosen communities, and 10.6M people were reached and educated by menstrual and women's health (Nala Woman Philippines, n.d.).
In the future, Nala Woman is targeting to manufacture their products locally to help local farmers, using other alternative raw materials that are equally biodegradable and abundant in the Philippines, such as Bamboo, Banana, and Abaca.
Interview
Aiai Garcia, Founder and CEO
Keep this story going! Share below!
Nala Woman Philippines is a brand that offers period care products made from organic cotton that is safe and sustainable. They pride themselves as the leading company that manufactures organic, biodegradable, certified chemical-free, and fragrance-free period care products.