On a Mission to Feed the World
Protiviti
Overview
Protiviti, formed in 2002, is a subsidiary owned by Robert Half, with the majority of its staff coming from the now-defunct firm Arthur Anderson. In 2014, Protiviti launched i on Hunger as a global initiative to help end world hunger, which follows a series of Global Goals, including an end to Hunger, the promotion of Good Health, Climate Action, and Sustainable Cities and Communities. In total, i on hunger has been able to serve nearly 70 million meals and has made impacts across the globe, impacting people in more than 20 countries.
Authors
deven Rodriguez
Nicholas Persaud
Ana Veytia
School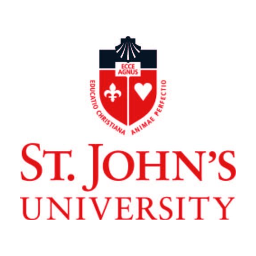 St. John's University
Professor

Charles Wankel
Innovation
"I on Hunger," a global effort to feed hungry people and improve lives, was created in 2014 by Protiviti and Robert Half as a program designed to help provide to the less fortunate and achieve the UN Sustainable Development Goal of Zero Hunger. I on Hunger has four key points in its mission statement that help drive their forces toward global hunger: (1) strengthening communities, (2) improving nutrition, (3) creating a dependable food source, and (4) the reduction of overall waste. I on Hunger has created a partnership with 167 different firms, universities, fellow hunger organizations, and even clients in order to help achieve their goal of ending world hunger. Currently, i on Hunger feeds individuals and families in 20+ different countries worldwide. As of November 12th, Protiviti has delivered approximately 9.9 million meals and will soon surpass its goal of 10 million.
I on Hunger has helped to benefit the world in its efforts to end hunger, but it has also unintentionally had a positive impact on the firm as well. I on Hunger has brought tremendous awareness to the issue of world hunger through on-the-job training sessions and client meetings. These efforts have developed deep relationships with firms who are willing to dedicate efforts towards the issue as well. I on Hunger partners with organizations, universities, and clients who can provide food on a large-scale network of distribution, which is a key component to their success. All events are designed to maintain high work ethics while also promoting a positive experience in the service being provided. In an interview conducted with Frank L. Kurre, Global Account Management Leader & Managing Director at Protiviti, Kurre notes that "i on Hunger has created a tight-knit workforce which has reduced employee turnover, as employees want to dedicate their efforts to a firm who is serving the community in addition to their primary business objectives."
Inspiration
The inspiration for i on Hunger came from the passion that Protiviti and its employees have about solving world hunger. The interesting part about Protiviti is that they do not just hire individuals based upon how they can impact the firm as far as revenue or profit is concerned, but they also focus on hiring people who will positively affect the company's culture. As a result, the company has created a culture dedicated not only to excellence in the workplace but excellence in terms of their ability to positively affect and impact humanity. Frank Kurre told us during the interview, "i on Hunger allowed all of our employees to come together and help the world, all while doing something they are all passionate about."
Before the formation of i on hunger, Protiviti would hold various events around the world that were aimed at combating the issue of world hunger, and eventually created this organization to expand those efforts. Hunger was an area that employees at the firm could relate to personally, and leaders wanted to "attack the root" of the issue, which is the primary mission of i on Hunger. Many employees at the firm come from families who can somewhat relate to the aim of i on Hunger, and as a result, they sympathize with the struggle with hunger that many families around the world experience. Also, Protiviti follows a "Loyal Client Cornerstone," which is their approach to developing adequate relations with clients, while also enticing them to give back to less fortunate communities. Upon launch, Protiviti held a network of events throughout their global offices that would engage both employees and clients to emphasize the severity of world hunger, and introduce Protiviti's planned efforts to help combat this issue.
Overall impact
The overall impact of the innovation has been immense. Protiviti has been able to create an initiative that all of its people can rally around, and as a result, they have been able to contribute to the end of world hunger. The entire goal of i on Hunger was not only to feed the hungry but also to improve lives. They have been able to do this not only through dispensing meals, but also showing the world the power that human dignity has.
Protiviti has distributed nearly 10 million meals in 20 countries while partnering with many organizations, one of which happens to be St. John's University, a Vincentian university that also shares Protiviti's view on ending world hunger. The short-term impact of i on Hunger is that they are able to have an immediate effect on world hunger. Beyond just serving meals, the company focuses on serving while always remembering the dignity of the human person and always displaying love for the people they serve. They strive to show the people they serve that they are valued, equal, and are not forgotten in a world that sometimes makes it seem like they are. Protiviti has been able to create an initiative that goes much deeper than just giving meals to people. The company created this from pure intrinsic motivation, with its leaders having the vision of not only creating a successful business but also a business that is compelling and positive. Protiviti is achieving this daily with its goals to end world hunger.
Business benefit
Ever since creating i on Hunger, the company has witnessed many ways in which they have also benefited from the initiative. Frank Kurre constantly alluded to the fact that i on Hunger has not only helped the world as a whole, but it has helped Protiviti grow in multiple facets.
I on Hunger has boosted the overall morale and culture of Protiviti, allowing Protiviti employees to cultivate their passion for helping those less fortunate than themselves and focus their efforts on one huge initiative. As a result, the company has noticed that their team camaraderie has greatly increased. In essence, this initiative has somewhat inadvertently acted as a great method of team building! Due to the strong sense of community that this program has created, it has helped create a family-like culture in the firm in which employees know that they all have each other's backs and are working together to achieve the organization's mission. One result of this is that the company has experienced decreased turnover as people feel more connected to one another, to service, and to the company's vision.
Furthermore, it is also important to note that i on Hunger has impacted client relationships. Through Protiviti working with its clients in i on Hunger, it shows that they are both dedicated to helping their less fortunate brothers and sisters and also demonstrates the purpose of Protiviti to make the world a better place. This has allowed Protiviti and its clients to build trust and develop a relationship that goes much further than just the transaction of money for services.
Social and environmental benefit
I on Hunger was thought of and put into action entirely with the intent of bettering society. Through all the information found and expressed in our project, it is clear that Protiviti has done nothing but benefit society and the environment by trying to eradicate global hunger and improve lives all around the globe.
Through our interview with Mr. Frank Kurre, we uncovered 3 integral benefits to society. First off, i on Hunger serves the immediate need of people who are hungry. This is evident; the 10 million meals made and the 20+ countries serviced has made a footprint on ending world hunger. Of course, there are many more than 10 million meals that must be made in order to completely eradicate world hunger, but this is the start that is needed in our world.
Secondly, it serves as a beacon of light to society. It shows that we cannot forget those who are in need, and that to whom much is given much is expected. In essence, the company leads the way on eradicating global hunger in the hope that others in the marketplace will follow. The long-term benefit is that it shows those who are often disparaged they are not alone nor forgotten.
Lastly, i on Hunger shows the people who are oftentimes most disparaged in our society that they are not forgotten. It is not incredibly difficult make meals, pack them, and hand them to people, but it is much deeper to show people they are valued. This is what Protiviti strives to do in every interaction. It shows them that they have brothers and sisters who care for them and their well-being.
Interview
Frank Kurre, Global Account Management Leader & Managing Director
Keep this story going! Share below!
Protiviti
Menola Park, CA/NY, US
Business Website: Protiviti.com
Year Founded: 2002
Number of Employees: 1001 to 5000
Protiviti is a global consulting firm that focuses on delivering expertise, including unique and specific insights into what an organization needs and a tailored approach that will allow business leaders to lead effectively in the future. Protiviti's consulting solutions include critical business problems in technology, business process, analytics, risk, compliance, transactions, and internal audits.