Omega Caribbean
Omega Caribbean Ltd.
Overview
Mr. Ricky Singh is one of the three directors of Omega Caribbean Ltd. (2005) located in the British Virgin Islands (BVI). Living in the BVI for most of his life and being very active in various areas of construction gave his father, Ronald Singh, the insight he needed to realize that in the event of a hurricane, the BVI lacked a supplier of strong, impact-resistant glass that would aid in protecting people from strong, potentially disastrous winds and rains. Hence, he took the initiative of transforming the company, which was once a carpentry shop, into a glass shop. By continuously stocking hurricane-resistant glass, Omega provides companies and individuals with high-quality glass that would assist in guarding their homes and warehouses, thereby ensuring their safety and well-being during disastrous natural events. By adapting to the work culture and by understanding the motivation behind Omega's transformation, Mr. Ricky Singh stated that contributing to glass repairs after hurricanes, repairs to other buildings, and other infrastructure would contribute to the growth of different industries and the general well-being of society as a whole. Omega has given the opportunity to fulfill that goal.
Authors
Karl Surge
Selina Singh
Jonathan Adabi
School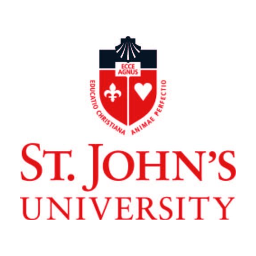 St. John's University
Professor

Charles Wankel
Innovation
By recognizing that the BVI is a targeted territory for hurricanes and other natural disasters, Mr. Singh discovered that there is a huge demand for strong, high-impact-resistant glass. Of the different areas of construction, there was a gap to fill in the glasswork industry; hence, Omega Caribbean transformed its warehouse into a glasswork shop to supply individuals and companies with glass that would help ensure their safety during these natural events.
Inspiration
The inspiration for Omega came from the idea of Mr. Ronald Singh. He realized the BVI needed a supplier of strong, impact-resistant glass that could protect people from extreme weather conditions. Omega continues to be one of the leading suppliers of impact-resistant glass today, 14 years after its creation. Omega has transformed from a carpentry business to one that serves its community by providing a product that is for the greater good.
Overall impact
Omega's overall impact lies within how the product is able to serve the community. The specific mission of Omega is to supply a specific protective glass to homes, warehouses, business offices, and other infrastructure in the BVI. The product's goal, however, is to ensure safety and minimize damage in extreme situations. Both the business and product have been successful in creating a better community through its missions and services.
Business benefit
Omega Caribbean generates a portion of their demand for their products through the yearly impact that hurricanes inflict upon the BVI. Being within a hurricane impact zone, Omega Caribbean benefits from these natural occurrences through the damages placed upon residential and commercial locations. In addition to their boat/yacht repair services, Omega offers quality glass that assists in the protection of the community from hurricanes.
Omega benefits from being the only glass company that offers its products/services. This creates a unique market that can be currently satisfied through one location. In turn, this enables the company to keep a small but well-balanced staff that can focus on their well-being. Additionally, Omega has created a new market within the community such as boating retailers. This benefits the business through the increase in potential glass window repairs/protection.
Social and environmental benefit
Omega Caribbean provides benefit for society through an event called the Summer Sizzle. Omega Caribbean assists with this modeling event by building ramps and stages to ease the process for this community event. Furthermore, Omega Caribbean is known to benefit society by helping young entrepreneurs holding these types of activities, which brings revenue into the country and help keep the community together.
Omega provides the most glass for all the boating companies in the BVI. The BVI, popularly known as "Nature's Little Secret," attracts thousands of tourists every year, many of whom stay in the resorts and rent sailing boats from companies such as Moorings Yacht Charters. When glass damage occurs out at sea, Omega is contacted to repair them because of their reputation and unmatched skill within the field.
The tourism industry contributes significantly to the BVI's economy; therefore, through assisting boating companies such as Moorings and other marine companies, Omega assists with the economic growth of the country.
Interview
Ricky Sanjay Singh, Director/Glass Technician
Keep this story going! Share below!
Omega provides companies and individuals with high-quality glass that would assist in guarding their homes and warehouses, thereby ensuring their safety and well-being during disastrous natural events.