Oban for Healthy Options
Lorn and Oban Healthy Options Ltd
Overview
Lorn and Oban Healthy Options Ltd (henceforth, Healthy Options) is a social enterprise based in Oban, in the West of Scotland. Healthy Options has built its business by providing tailored exercise programmes for individuals that have suffered from falls and accidents or suffer from chronic physical or mental health conditions. The National Health Service (NHS) refers clients to Healthy Options, who then create a programme to improve their overall wellbeing. The organisation currently has clients from various socioeconomic backgrounds, therefore only those who can afford to pay are asked to. Clients who are on government benefits are exempted from payment. Despite having clients paying to use their service, any payment that is required is made to the sports facilities used and not Healthy Options itself.
Authors
Kirsty Brady
Jessica Richmond
Lukas Ost
Alastair Bowie
Gregor Munro
School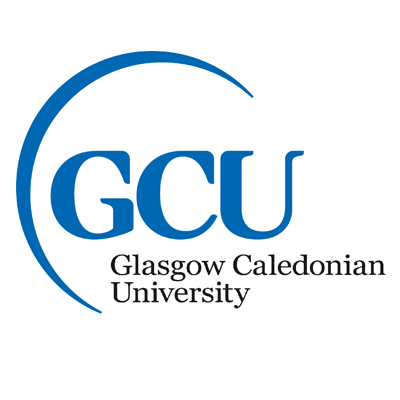 Glasgow Caledonian University
Professor

Alec Wersun
Innovation
The main purpose of Healthy Options was created through incremental innovation. The innovation grew from 8 friends meeting in the local pub in 1992 with the aim of improving the sporting facilities offer to the young people in their local town, to an incredible charity that is now improving the lives and health of the community in the picturesque town of Oban.
The group of 8 friends included Hugh McLean, the now Chairman of the Board. Hugh described the lack of quality leisure facilities for young people who were above a certain level of play in a variety of sports and conveyed the struggles of parents commuting from Oban to Glasgow (two hours each way) every week to allow these young people to be able to reach their full potential. Following this dream, in 1992 the 8 friends legally acquired the local indoor swimming pool with the dream of creating a quality sports centre, and after 6 years in 1998, they were involved in the development of, 'Atlantis', a £2.25 million sports development in Oban. 10 years after this extraordinary achievement, they hosted an evening for all the new directors of Atlantis, one of which was a senior nurse in the only medical centre in Oban. She expressed what scalable potential the new sports complex could have on improving the health of the people in Oban who wouldn't normally go to sports centres. Hugh and his team then took on board what the senior nurse had advised, and from that Healthy Options was created.
"We had a budget of £60,000 and we employed 1 exercise professional and a part-time administrator. And the idea was that people who had chronic conditions or about to have chronic conditions would be referred by a doctor, which is now called social prescriptions, or if they were interested in changing and getting physically active."
Healthy Options became the link between health services in Oban. From this initial business, it incrementally began to take off. Hugh quickly began to realise that Healthy Options was "dealing with all the social elements, of loneliness, you're dealing with the whole person really." They have seen further growth over the last 10 years of people being referred to Healthy Options for Mental Health issues and they are seeing great results in those participants through reduced numbers of doctor's appointments, and their engagement in society.
Healthy Options offers a 12 week, personalized, training plan that allows the participant to work alongside their health professional to monitor their progress. The cost of the programme is a maximum of £3 per session, but if they cannot pay for financial reasons - the cost of the program is free. Healthy Options can help a range of clients with different health issues including; cardiac problems, injuries, mental wellbeing, MS, epilepsy, diabetes, obesity etc.
Joining the fall prevention classes with Lorn and Oban Healthy Options Ltd.
Inspiration
The original inspiration behind Healthy Options began in 1991 when participating or competing in any form of sporting activity was limited and often extensive travel commitments had to be made in order to pursue these talents or hobbies to any further degree. When the opportunity arose to develop the existing sport's facilities in Oban and provide a higher standard of amenities, Hugh and circle of friends could not resist the chance to implement these massive improvements.
A swimming pool that had been built in the 1970's was the only indoor sports facility in the West Highlands, so this was developed by Healthy Options and became an important factor in establishing a multi-functional sports center. Due to the nature of the work from Healthy Options, agreements were made to subsidies the running costs of the swimming pool due to the notorious inefficiency of running and maintaining swimming pools, to allow the pool to be used to its full capacity. Receiving this support from the local community was an encouraging start for those at Healthy Options.
To date there are a variety of clientele at different stages of their journey and these people are, considered to be the largest motivators of ensuring Healthy Options continues to run and develop. Hugh shared the story of an 86-year-old man who has suffered from cancer and a stroke and by joining the program and becoming involved in improving his fitness he shared to Hugh "You have given me my life back". Hugh explained that despite the struggles that exist through funding and long-term planning, it is the stories and results of these individuals that inspire them to keep fighting for the undeniable change the charity is providing to people's lives.
Overall impact
Healthy Options has a wide impact on Oban and the surrounding area. Healthy Options are referred clients from the NHS who have chronic conditions or are at risk of developing such conditions. The healthy options team then works with the individuals on a tailored programme in order to try and meet their required needs in order improve their overall health. This is achieved through a variety of classes and other forms of support. The main impact of Healthy Options is improvement of health through the exercise, general fitness and fall prevention classes as well as other general support provided by Healthy Options. However, there is also a social and community benefit associated with it as well. From the interview with Hugh we discovered that many of the clients are also lonely, so Healthy Options provide them with a good opportunity for companionship and the development of social skills as well.
Healthy Options has had a positive overall impact on the town of Oban. Hugh described that Oban is in the process of becoming a health town. Healthy Options is contributing towards this goal by improving the health and well-being of a number of residents in the town.
The overall impact of Healthy Options described by Hugh has "four levels of intervention". He described that "people who have 40% to 70% chance of being admitted to hospital and that 90% of health service spend is spent on hospitals". Hugh then described that over the last 17 months Healthy Options has "improved the lives of about 250 people".
Business benefit
Given the tight budget constraints on the NHS in Scotland, funding must be allocated carefully. The primary business benefit of Healthy Options is the prevention and rehabilitation of their clients' health and wellbeing, saving the NHS money. This frees up resources for use in other important areas, for example for people who need essential treatment. In 2016/17 the NHS Board that covers Oban had an annual budget of £780 million to cover a population of 320,000 people. Due to the long list of chronic conditions that affect the ageing community, this money does not go far enough. The primary business benefit that Healthy Options has to offer a service that the NHS cannot afford to fund within the community. The business is sustainable as by generating income from a variety of sources, it allows for expansion that results in the rehabilitation of more clients so although the business is expanding, the major economic benefit goes to the National Health Service (NHS.) An example of this from Healthy Options is with a young man, let's call him Will. Will, who has been a part of the programme for a year and a half, previously had 19 doctor appointments in 2017 which reduced to 6 appointments in 2018. His improvement resulted in the NHS saving £2,500 on drugs and treatment for Will.
Social and environmental benefit
Hugh told us the story of Will. Will approached the social enterprise in 2017 in the desperate need for help, being referred to Healthy Options by his doctor. He was struggling with drug and mental health problems, leaving him unemployed and seeing doctors regularly, having a total of nineteen appointments in 2017. Participating and enjoying Healthy Options' MoveWell Activity classes, supervised gym sessions and the group meetings after the classes helped to substantially improve Will's physical and mental health. Despite only attending classes for about a year and a half, Will's health has increased so much that he only had six doctor appointments in 2018 decreasing his number of doctor appointments by 13 from 2017. His inspiring journey of recovery could likely result in him being able to seek employment in the near future, illustrating long-term empowerment by Healthy Options leading to decreased poverty.
The social impact does not stop there. Integrating vulnerable and socially isolated individuals back into society is a challenging and time-consuming task. Healthy Options empowers individuals by engaging them mentally and physically in group exercise classes. During the strength and stability class led by Ian, the elderly participants expressed that they often felt alone and isolated. However, they agreed that since they began participating in these classes, they felt a strong feeling of community and made new friends. Aside from improving their physical health and abilities, their mental wellbeing is significantly improved by the consistent effort of Lorn and Oban Healthy Options. Hugh expressed their impact on social wellbeing as follows: "They can then take part in the normal community, go to yoga, go to exercise, go swimming, whatever they want to do. Because they have been re-energised, not only just made slightly fitter, they've been re-energised so the folk that suffered loneliness have come to the gym".
Interview
Hugh McLean, Chairman of Board
Keep this story going! Share below!
Lorn and Oban Healthy Options Ltd create tailored exercise programmes for patients referred to them by their GP. This social enterprise is taking the pressure off the National Health Service by providing education about healthy living and practical exercise solutions to those living with chronic illnesses. The services are available to all socioeconomic backgrounds and only those who can afford to pay are asked to.