Nurturing Indonesia's Future Leaders Through Education
BFI Finance Indonesia Tbk
Overview
"Gerakan BFI Finance Peduli Pendidikan Anak Bangsa (BFI Finance for Indonesia's Education)"
One of the pillars of the 2030 Sustainable Development Goals (SDGs) or the Sustainable Development Goals implemented by BFI Finance is Quality Education, which is shown through the name of this program "Pendidikan Bermutu". One of the Sustainable Development Goals (SDGs) that BFI Finance has championed for the past decade is to ensure quality education and learning opportunities for all. For the company, education is a fundamental key to boost the nation's progress.
Author
Desliana Sidabutar
School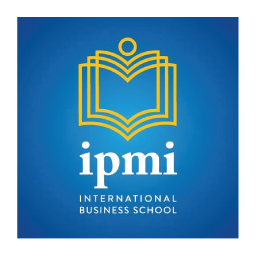 IPMI International Business School
Professor

Amelia Naim Indrajaya
Innovation
The long-term focus of this area is emphasized by a range of ongoing social education-centered programs, such as 'Live Healthily' activities for school children, Bachelor-degree scholarship program and work opportunity to assist outstanding students with less fortunate backgrounds. In accordance to SDGs fourth goal, quality education, BFI Finance is fully committed to various CSR programs in order to support education development in Indonesia. These initiatives involve:
•BFI Finance Bachelor-degree scholarships for promising youths. To apply for a scholarship, candidates can simply apply online at www.bfi.co.id. Scholarship awardees shall receive full package to cover the cost of tuition fee, personal spending and other expenses. Awardees are also given the opportunity to work at BFI Finance once they complete their studies.
• Renovation and refurbishment of learning facilities, emphasising proper water sanitation and installing toilets / bathrooms in many schools across the nation.
• Construction of school facilities and educational facilities, such as classrooms, libraries and other essential infrastructure for a cohesive learning environment.
• Establish 'Sekolah Indonesia Cepat Tanggap' – restoring school buildings in areas that are affected by natural disasters such as Lombok and Palu.
• Bachelor-degree Scholarships for BFI Finance employees who wish to pursue further education.
• Scholarship program 'Apresiasi Prestasi Anak Karyawan BFI Finance' is awarded to outstanding, high-achieving children of BFI Finance employees ranging from pre-school to high school level education.
• 'Gerakan 1000 untuk Anak Bangsa' program has been running consistently every year by providing learning facilities and amenities in regions such as Batam, Pekanbaru, Kupang, Lombok, Sintang, and many more.
• 'Edutrip Gerakan 1000' is an extension of the 'Gerakan 1000 untuk Anak Bangsa' program where outstanding youths from rural communities are invited to BFI Finance's Head Office. In addition, these youths will participate on a 3-day field trip to the capital city, Jakarta, where they'll be introduced to the history of transportation facilities.
• BFI Finance hosts training and workshop sessions, focusing on the topic of entrepreneurship, health and financial literacy in several cities in Indonesia.
• Collaboration with UNICEF Indonesia in the national education development program "School Based Management" (SBM) for 8 elementary schools in Cirebon, West Java (2004-2006) and 8 SD in Ambon (2007-2009).
• Collaboration with UNICEF Indonesia in the "Holistic-Integrative PAUD" replication program in Bone (South Sulawesi), Mamuju and Polewali Mandar (West Sulawesi) Districts 2010-2012.
• Collaboration with the Indonesian Teaching Movement in the "Young Teachers Program" (2014-2016) for young volunteer teachers in several remote elementary schools in Tana Paser (East Kalimantan) and Banggai District, Luwuk (Central Sulawesi), as well as the provision of volunteer programs. The "Inspiration Class" for company employees is the day-to-day teacher in charge of teaching elementary schools where the "Young Teachers Program" is located.
• Collaboration with the Cinta Anak Bangsa Foundation (YCAB) in the "BFI-YCAB Sewing House" program (2016-2018) as part of the "YCAB Training House" which aims at developing the quality of vocational education / sewing skills and providing additional education for students, teenagers dropping out of school from economically disadvantaged families;
• Several general training / education activities for the general public, MSME actors, university students and high school students on various topics, including financial literacy (a mandatory activity of the Financial Services Authority / OJK), entrepreneurship, parenting and health in several areas of Indonesia, whether held face-to-face or online through the "BFI Talk" and "Meeting Rooms" forums on the BFI Finance Official YouTube channel;
Gerakan BFI Finance Peduli Pendidikan Anak Bangsa
Inspiration
According to national statistics, Indonesia is projected to gain a bonus demography, where the population of productive age will reach its unprecedented peak by 2020-2035. In order to ensure that this bonus demography is adequately prepared to support Advance Indonesia 2030, it is imperative to empower the young generation to allow more future leaders that can support and contribute to the nation in face of global challenges. Nevertheless, the implementation of proper education and facilities is still a major constraint to achieve significant progress. BFI Finance commence these initiatives with the vision of reducing education disparities by providing good quality education that can be accessed equally by everyone.
Overall impact
'Gerakan BFI Finance Peduli Pendidikan Anak Bangsa' initiative has shown positive contribution and progress (since 2019), as listed below:
• More than 100 scholarship recipients /awardees since 2005 with work placement opportunities with BFI Finance after completion of their degree.
• 2.723 recipients of Renovation and Water Sanitation Program in schools and remote villages.
• 2.275 recipients of program benefits in the School Renovation program (which oversees the construction of classrooms, school infrastructure such as courtyard etc).
• 1.148 people benefitted from Library Construction
• 1.064 recipients of School Facility Renovation program such as chairs, table, sports facilities, lab equipment, etc.
• 1.188 recipients of School Amenities program which provide school uniforms and stationeries.
• 876 recipients of Training & Education Workshop (Topic ranging from Parenting, Health, Nutrition, Financial Literacy and Entrepreneurship)
Through BFI Finance Scholarship program, the company has created several future leaders who are currently serving senior roles both in BFI Finance Headquarter and the company's branches.
"For years BFI Finance has actively committed to empower communities by facilitating their education through a range of programs - one of those is by providing scholarships. I received BFI Finance scholarship in 2010 and joined the company in 2013. The company has always provided opportunities for their employees to continue innovate and develop their skills, so that the knowledge they gain becomes applicable to their daily work. I'm very satisfied by how strong their sense of professionalism ingrained in their work environment, especially the support received from leaders in decision-making as well as giving directions and appreciation. These things make me feel optimistic that there'll always be room for growth in my career path every instances"
(Yessi Setiawan Santoso, Bachelor-Scholarship Awardee BFI Finance, 2010)
Business benefit
Quality improvement and educational facilities program is one of BFI Finance's main social program as one of the applicable means to SDGs 2030 fourth goal. "Aside from increasing school infrastructure quality from a classroom scale, it is very crucial to observe the quality of learning facilities and water sanitation, in which by improving those two components would certainly help in increasing the level of comfort school staffs and students have and subsequently improve their learning process in that particular school" Nindita, CSR Head, BFI Finance.
"Apart from that, our Bachelor-Scholarship program with work placement opportunity which has been in motion since 2005 provides opportunity for our country's promising children to become future leaders of the company in future time, to be able to contribute in fostering our company's growth and eventually hold important key roles." said Dita.
The Bachelor-Scholarship for Employees Program is also one of the company's way empowering their employees, in which high achieving employees are able to pursue higher education. This program can help elevate the growth of the company as employees are more well equipped with the skill and knowledge, which then contribute positively from the education that they receive.
Social and environmental benefit
BFI Finance for Indonesia Education has contributed positively in shaping the nation's future leaders. These initiatives have provided:
• Better access to education and learning facilities that benefit many disadvantaged communities in Indonesia.
• Equal opportunities for outstanding students who have financial difficulties to pursue Bachelor degree education.
• Career pathway by offering scholarship awardees recruitment to BFI Finance through Management Trainee program.
• Opportunities for teachers and students alike to have conducive learning environment through various school renovation programs.
Apart from improving the quality of school infrastructure; for example the existence of a proper classroom; It is also very important to pay attention to the quality of teaching and learning facilities and other supporting facilities such as clean water sanitation, the existence of clean and proper toilets, facilities for washing hands and ablution. All of them aim to increase convenience for stakeholders in the school, improve hygiene and health standards in the school environment. All of these factors contribute to the goodness and smoothness of the teaching and learning process in schools, "said Nindita Putri.
The following is one of the coverage of the Company's CSR activities with a focus on education in the Papua region:
Below is BFI Finance CSR news coverage in Papua:
"As a form of solidarity and care for the advancement of the education system of our nation's children, PT BFI Finance Indonesia Tbk (BFI Finance) distributed support as a part of our corporate social responsibility (CSR). BFI Finance provided a number of facilities to support teaching and learning activities, as well as scholarship programs for outstanding students from SD YPK II Imanuel Hamadi, Jayapura, Papua. The symbolic handover ceremony was carried out by Marsi Noya, Area Manager of BFI Finance for the region of Ambon, to Susance Sarwom, Principal, which was also attended by YPK Kota Jayapura City School Management Drs. Celcius Meset." (kompas,2019)
Interview
Francisca Susilawati & Nindita Putri, Corporate Communication & CSR Head
Keep this story going! Share below!
BFI Finance Indonesia Tbk
Tangerang Selatan, Banten, ID
Business Website: https://www.bfi.co.id
Year Founded: 1982
Number of Employees: 10000+
PT BFI Finance Indonesia Tbk (BFI Finance) is one of the most established, longest-running multifinance company in Indonesia, as well as one of the first to implement Good Cooperate Governance by actively participating in various social projects – one of those focuses on the education sector. By providing learning facilities to disadvantaged children who are unable to access these resources, BFI Finance hopes to contribute in elevating Indonesia's education quality by ensuring youth and adults alike are equipped with necessary skills and competencies. In addition, BFI Finance also launched many programs such as constructing and renovating school facilities (such as classrooms, school courtyard and libraries), improve sanitation to ensure quality water is readily available and also abide by standard health regulations, providing teaching resources to educators and scholarships to promising students from many regions in Indonesia