Nourish to Flourish
Vitamix
Overview
Vitamix is the worldwide leader in blending technology. The Vitamix blender was the first high-performance blender in the food service industry and continues to be the industry standard today. The company uses these powerful and versatile blenders to help create a better future for people all over the world by improving the vitality and well-being of their lives through healthy, whole-food nutrition.
Author
Michael Zalar
School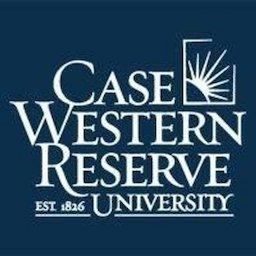 Case Western Reserve University - Weatherhead School of Management
Professor
David Cooperrider
Innovation
Vitamix is an organization fueled by passion. Their stated purpose is to "Liberate and nourish the zest for life." They do this by creating relationships for life through the design, development, and production of the world's best-performing and most reliable blending solutions. Innovation has made Vitamix a worldwide leader in producing blender products for the food service industry. This spirit of innovation runs deep in this fourth-generation family-owned business. The current President and CEO, Dr. Jodi Berg, is the great-granddaughter of William Grover Banard, the founder of the company. Under her leadership, Vitamix continues to promote innovative business practices resulting in award-winning recognition for organizational and product designs. The technology used to manufacture the Vitamix blender is innovative and protected by numerous patents. Most recently, they developed the first high-performing smart blender with wireless connectivity for unrivaled flexibility and user-friendly convenience. The result is the world's most versatile and reliable blender. The success of the product has produced a greater demand for its use in homes, restaurants, and commercial applications.
Peter Drucker, the father of modern management, is quoted as saying, "The purpose of business is to create and keep a customer." This became the challenge for Hollie Hacker, Director of Brand and Customer Experience. The company emerged from the Great Recession and began experiencing unexpected growth. In the year 2012, sales doubled! The incredible growth put stress on her Customer Service Department. Hollie began working with her team to develop strategies that would rebrand both the product and the department. She initiated a "Blue Sky" program that encouraged employees to "dream" about what their "blue sky" customer experience would be like. According to Hacker, "The blue sky concept became our road map to culture change." The result was that Vitamix shifted their product and organizational emphasis from "performance and versatility" to "relationships." The Customer Service Department became the Customer Experience Department. The Customer Contact Center became the Customer Care Center. As Hollie said, "Before, we were just talking to customers. Now we are creating relationships with people." This subtle shift in emphasis has had a significant impact on the overall culture of the organization.
This new focus on relationships has led to other innovations and changes within the organization. The growth Vitamix is experiencing has led to hundreds of new people being hired since 2012. These new employees come from every department, including sales, engineering, marketing, product management, and information technology. Every employee receives a Vitamix blender when they are hired. They also become eligible for additional benefits like an indoor fitness program, tuition reimbursement, and employee appreciation and development programs. Every employee also participates in a new wellness program called "Vitalize." The purpose is to build positive relationships with employees while promoting the overall general health and well-being of each individual.
Inspiration
Much of the inspiration for the innovation at Vitamix stems from their dynamic President and CEO, Dr. Jodi Berg. The employees I spoke with all credit Dr. Berg for creating and modeling the vision for using the Vitamix blender as a tool that promotes a "healthy lifestyle." Hollie Hacker said, "Her passion for improving health and well-being is contagious. She encourages us to 'be the inspiration' we want to see in others." Much of the current emphasis on relationship building and developing a positive organizational culture has been the result of applying an Appreciative Inquiry (AI) approach to change. Dr. Berg is a proponent of the AI model and has encouraged her leaders to use AI principles and processes to build on the personal and organizational strengths of the people and business. Her mantra is "nourish to flourish." Everything they do is rooted in this approach to people and the challenges of the organization. Paula Gottschalk-Tharp, Senior Learning Development Specialist, said, "The passion for AI is getting woven into our evolution as a company." This culture shift is evident as soon as you walk into the building at their corporate offices in Olmsted Township. You are immediately greeted by a receptionist who enthusiastically facilitates your business request in a positive and professional manner. The entire building environment tells the story of the history of Vitamix, from its earliest days as a humble kitchen product producer during the Great Depression to today's position as the world's leading producer of high-performance blenders.
Overall impact
The impact of these innovations has led Vitamix to unprecedented growth and success. Consumers like the Vitamix product and the service they receive from the support desk. Customer and employee satisfaction surveys show a significant improvement in the positive relationship between the individual and the company. The strategy to transition from a "product brand" to a "relationship brand" has reinvented every aspect of the organization. Customer satisfaction surveys now show that over 85% of all customers solicited report that they are "very satisfied" with the level of support they are receiving for their purchase. This is a significant improvement from where they were just a few years ago. Hollie Hacker, Director of Brand and Customer Experience, summed up the future direction of the company, saying, "When I ask myself what Vitamix should look like, feel like, and sound like going forward, it's summed up in one word – relationships!" The overall payoff is that now people are telling their friends and other people about their positive experience with the Vitamix blender. Advertising for the product is being done by word of mouth. People are telling stories about their experience using the product. Recipes are being shared that promote a healthy, whole-food-eating lifestyle. In the words of Hollie Hacker, "What we want are raving fans." And that's what Vitamix is getting!
Business benefit
Vitamix is passionate about improving the lifestyles of both its customers and employees. This passion for healthy living has led to the creation of innovative new products and designs for both home chefs and seasoned professionals in the food-service industry around the world. The advances made by Vitamix in blending technology have opened new markets and opportunities for commercial usage in restaurant chains including McDonalds, Chick-fil-A, Panera, and Jimmy Johns, to name a few. Increasingly, gourmet chefs have reported that they value their Vitamix machine as much as their trusty knives.
By focusing on creating an unparalleled user experience, Vitamix is in the process of revolutionizing its customer relationships and transforming its corporate culture. The increase in business has required the company to hire hundreds of new employees to keep up with the demand for Vitamix products. Their employee engagement efforts have improved their ability to attract and retain top industry talent. The Vitalize wellness program is helping the company to manage their insurance premiums and reduce the cost of employee healthcare.
The benefits from these innovations have not gone unnoticed by the business community. Vitamix has been recognized as an industry leader and received multiple awards for results, innovation, and growth in Northeast Ohio, including the 2018 North Coast 99 Award for being one of Northeast Ohio's "Best Places to Work."

Social and environmental benefit
The purpose of Vitamix is to help people create a healthy lifestyle by consuming more nutritious whole foods in their daily diet. Their user-friendly, high-performing blender is the product tool designed to help facilitate this behavior. Their innovations in product design using state-of-the-art technology along with AI organizational development practices engage both customers and employees in the process of meeting their needs. Vitamix was an innovator in the "smoothie" movement that developed in the early 1990s. Their products are sold in approximately 140 different countries worldwide. Their goal is to make it as easy as possible for people to prepare and enjoy delicious healthy snacks and drinks.
According to the Centers for Disease Control and Prevention, there are significant adverse health effects for people who suffer from obesity and being overweight. The range of diseases includes everything from low quality of life and bodily pain to diabetes, stroke, cancer, and all causes of mortality. Vitamix is committed to addressing these problems through the promotion of healthy eating and nutrition. A diet rich in fruits and vegetables is highly recommended for their health-promoting properties. Studies have found that plant-based diets can lower blood pressure and reduce the risk of heart disease and many other causes of death. The challenge is getting people to change their eating habits and develop a healthy lifestyle. The innovative products and processes designed by Vitamix are being used to help change this culture and promote healthy change in the world. As Hollie Hocker enthusiastically said, "We believe we can change the way the world eats!"
Interview
Andy Sonntag, Wellness Specialist
Keep this story going! Share below!
Vitamix is a privately owned company that manufactures high-performance blenders for individual consumer and commercial applications worldwide. The company is based in Olmsted Township, Ohio, and employs approximately 1,000 people, mostly at its corporate headquarters and production site near Cleveland, Ohio.