Nothing to Throw Away but the Cap
Stonepicker Brewing Company
Overview
Stonepicker Brewing Company's primary goal has been to provide their friends and community with local, homemade, great-tasting beer. Stonepicker's local, full-circle, minimal-waste production is an innovation that helps them stand out in the craft beer community. It also contributes, in a positive way, to society and the environment.
Authors
Megan McGrail
Michael Trolio
Ahmed Hussein
Lea Piovesan
Krista Coombs
Nicholas Watson
School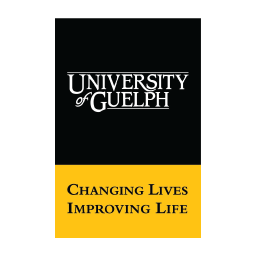 University of Guelph
Professor

Ruben Burga
Innovation
Stonepicker Brewing Company runs a local, full-circle, minimal-waste beer production company. Its founders, Jim Soetemans and Joe Donkers , created their beer organically by using materials they had in close proximity, including waste material as fertilizer. They grew malted barley, used farm's well-water, local hops, and Canadian yeast to make the beer. Once they were finished making a batch of beer, they recycled all of the spent grain from the beer process by returning it to the field as fertilizer for the next year's crops. At the taproom, they sell their beer in glass "growler" bottles, which can be returned and refilled. This also contributes to their minimal waste business model. Joe remarked that between the spent grain going back into the field, to the reusable glass growler bottles that reduce landfill waste, there is "nothing to throw away but the cap".
This beer production innovation correlates with the United Nations Sustainable Development Goals regarding responsible consumption and production and climate action. Their innovation reduces the transportation of emissions and prevents spent grain from collecting in landfills. Also by providing reusable growler bottles they are helping to combat climate change and reduce the amount of waste that collects in landfills.
Joe Donkers Harvesting his Acres of Malting Barley
Inspiration
Joe Donkers always had an interest in brewing his own beer. After retirement, he and his good friend, Jim Soetemans, purchased a home brewing kit, where they learned how to make beer.
The two men brewed every Monday night while Jim's wife, Laura, was at band practice, and although the first few batches did not turn out, Joe and Jim's enthusiasm never wavered. During our interview, Joe commented that, "we just home-brewed beer on Monday nights for a few hours just to see how it would go. It was a lot of fun and we never took it too seriously, just tried making some beer". Then after two years of trial and error, and an abundance of different combinations, their friends encouraged them to consider selling their beer. After receiving their license to sell beer, they opened a taproom on the Donkers' property, now known as Stonepicker Brewing Company. With help from Mary Donkers, Joe's wife, they are able to keep records of all of their beer processes to make sure that Stonepicker is consistently providing the best beer around.
As farmers, Joe and Jim take pride in the fact that they are able to use many local ingredients in their beer. In our interview, Joe revealed that a big dream of his was "to just make beer from materials that were within 1000 feet of the brewery".
Overall impact
Stonepicker Brewing Company has established themselves as a pioneer in the beer making industry. They follow a responsible minimal waste production, sustainable ingredient sourcing and recycling of all their spent grain. Stonepicker grows and reuses many of the ingredients.
If the company continues to grow, they will need to expand their operations. This would involve a larger facility, more labor, more acres of barley and inputs imported to produce the beer. This long term effect would mean that Donkers and Soetemans would have to invest in managing their growth efficiently and effectively.
Business benefit
Because of Stonepicker's innovative full-circle production and relative proximity to other attractions, many tourists from all over the province visit their location during the summer months. People find it very interesting to see that the barley in the field, right next to the taproom, will go into future beers at that very location. The ability to know exactly where all of the ingredients are coming from is a big attraction. This provides extra business and added interest which benefits the company.
This farm-to-table approach also benefits the business because some of the ingredients are produced by them, thus keeping costs relatively low. Therefore more revenue can stay reinvested in the company.
The sustainability of their production has great potential for growth and expansion. They are currently looking to expand into different alcohol markets across Ontario, venturing outside of their primary market of Southwestern Ontario. Their beers are currently located in over fifty local restaurants and bars, where they have been able to steadily grow their customer base. Stonepicker is also presently working on the paperwork to get their beer into the LCBO, which will hopefully create a boom in their sales and market presence. Joe mentioned that he is excited to see how far the company can grow. The company has even hired a new employee. With that, it's anticipated that their skills and expertise will enhance the goals for growth and expansion.
Social and environmental benefit
Stonepicker Brewing Company's innovative way of brewing beer has many beneficial factors for the environment and for society. Their sustainable production system is leading the way in low-impact brewing as they reduce their environmental footprint. By reusing and re-purposing as much of the byproducts as possible and letting only minuscule amounts go to waste, the company is excelling in following the United Nations SDGs. This is effectively and efficiently leading the way to a better future. Their methods of sourcing, as locally as possible, reduces emissions from transportation, supports local farmers and industry, and lowers the negative impact of bringing potentially invasive plants from one part of the world to another. Likewise, with most of the byproducts of the brewing being reused to grow more barley and ingredients, there is very little waste, thus very little environmental impact.
Even with an increase in scale, the company's dedication to their full-circle, minimum-waste production will still be able to be achieved. The increased economies of scale could help them achieve more efficient growth and allow them to further reduce their footprint.
Interview
Joe Donkers, Stonepicker Brewing Company Co-owner
Keep this story going! Share below!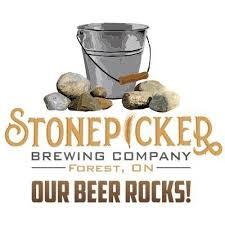 Stonepicker Brewing Company is a farm-based brewery that brews their own specialty beers with local products such as barley from the field, and water from the well. Stonepicker opened in 2018 and has seen much success since then. The company attracts a large local crowd during the winter. During the summer, due to its close proximity to Sarnia and Grand Bend, the brewery serves as a tourist destination for many beach-goers.