Not Second-Hand...........Just Pre-Loved
Reconnect
Overview
Connect Community Trust (CCT) was formed in 2003, in response to Easterhouse and the surrounding areas of Glasgow's East-End being named one of the most deprived areas of Scotland. These areas were categorised as being "Decile 1" on the Scottish Index of Multiple Deprivation (SIMD) meaning these areas are part of the top 5% most deprived in Scotland and are also within the top 10% for unemployment within the UK. Some 38% (224,000 people) of those living in Glasgow are classed as 'economically inactive'. There was a great need for a wide variety of services within these communities, including educating, upskilling and supporting people into employment. Through the Trust, there is a range of facilities to help people into work including a regeneration facility that supports learning and youth facilities that cater for all abilities.
On the back of the success of the Trust, ReConnect was opened in 2012. Allan Crawford is the assistant clean and clear co-ordinator and has worked for ReConnect since December 2018 and then previously for five years worked for CCT. Crawford stated that their biggest achievement is "easily working with such a range of people, working as a team helping the local community, it's a great feeling".

Authors
Adele Docherty
Sarah Rennie
Alicia Faulds
Alexander Bruhn
Jake Nellies
School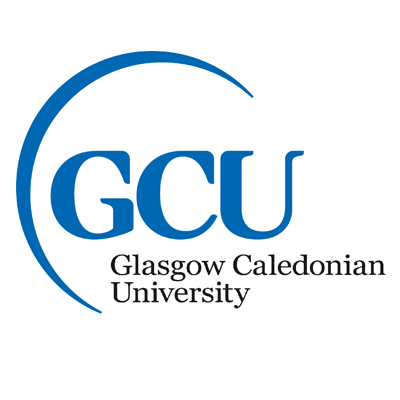 Glasgow Caledonian University
Professor

Alec Wersun
Innovation
ReConnect is indispensably central for those who are trying to get back into employment. It is through ReConnect where this social project is truly innovative. The structure of their process can be found below:

The furniture and bulk household items are donated from Glasgow's east end community where ReConnect uptake them for Free.
4/5 weeks are spent within the workshop to refurbish and upcycle the furniture through the assistance of two joiners.
Individuals who are not in employment can volunteer and take part in the refurbishment process where they gain lifelong skills and insightful knowledge regarding:
• Driving the Van to pick up furniture
• Recycling/Upcycling and Joinery
• Arts and Crafts
• Administration
• Customer Service/Reception
• Warehouse Assistants
The final stage concludes with Reconnect Glasgow offering recycled furniture back to the community with a discount on prices for homeless/unemployed individuals.

The funding of the project comes from parent company, Connect, with the CCT. Connect are funded by a variety of different sources, namely Glasgow Community Council, Jessica Scotland Trust, local housing associations and The National Lottery, to name a few. However, ReConnect makes most of their funding through the sales of the furniture from the ReConnect showroom.
Allan Crawford states that the most imperative part of the ReConnect scheme is to "give back to the community by upcycling furniture and offering the pieces to individuals at affordable prices, but to also give individuals a chance to learn new skills that could help them with future employment."

Inspiration
The overall inspiration for ReConnect was the realisation of how much waste is sent to landfill just in Glasgow, as well as building upon the success of CCT's work within the local community. Due to the area being one of the most deprived in Scotland and high unemployment, ReConnect was opened to help work towards the 'Zero Waste Scotland' initiative as well as bring awareness and skills to local schools, colleges and to those in need. Through visits to other recycling organisations across Scotland, they were able to gain the information they needed to open the centre. Within a year they had written a business plan and secured funding through the Climate Challenge Fund (CCF).
Within ReConnect, they have upholstery warehouse areas which allow employees to get creative with a wide variety of items. Allan Crawford stated that "80% of items which come into ReConnect will be recycled in one way or another". This is true, with the warehouse concrete floor being covered with recycled carpet tiles and pieces of furniture created out of old wooden pallets.
By allowing employees to be creative with the materials, ReConnect allows these people an opportunity to show their skills, which they may have gained through the scheme. Items are sanded and scrubbed down and revitalised in order to be re-sold through the organisations warehouse.

Overall impact
ReConnect's mission statement is 'to support a zero waste Scotland, by recovering, reusing and recycling currently wasted resources'. This aim aligns with the Sustainable Development Goal (SDG) 11 sustainable cities and communities as well as SDG 12 responsible consumption and production. These goals are achieved through ReConnect's fundamental aim of encouraging and supporting the local community to recycle and reuse household items that would normally be sent to landfill, in order to reduce the amount that is ultimately sent to these sites.
The objectives set out by ReConnect are to aid residents by providing recycled furniture and other household items to those that are in need. They work hand-in-hand with social services and local housing associations as well as other key agencies to provide furniture at affordable prices and crisis furniture packs.
Another SDG that ReConnect is aiming to achieve is number 13 climate action. In Glasgow alone, 165,000 tonnes of waste are sent to landfill every year. By January 2014, just two years after the business opened it was calculated that 162.228 tonnes of carbon dioxide (CO2) emissions were cut, by diverting furniture that had been donated from going to landfill and instead recycling and reusing. The company worked out that this figure is the equivalent to saving one thousand double wardrobes.

Business benefit
There are a variety of business benefits that are associated with Connect and Reconnect. The most significant value can be seen through their work with Community Jobs Scotland with improving the local economy through the provision of training, employment and volunteering opportunities this was achieved through CCF funding that created 25 opportunities, and two full time jobs, this generates income for themselves as well benefits the business, the community and improve the Scottish economy.
Reconnect have put workers onto carpentry courses at Glasgow Kelvin College that have allowed local people to develop their skills and achieve a qualification after completion. Once achieved Reconnect have offered employment opportunities within their warehouse developing their talents and up skilling them further. These strategies benefit the business by developing new up and coming talent, as well as develops workers and introduce them to employment.
Reconnect work closely with housing agencies, as well as registered landlords. Their partnership with the National Re-Use Line has helped Reconnect stock their showroom with a wide range of furniture that they can resell at a competitive price. This allows the business to develop suitable pricing strategies that will increase profits and benefit the business. Engagement from the wider community is an important benefit as items are regularly purchased by the local community.
During our interview with Allan, he described the business as 'forever growing'. He states that Pauline Smith, one of ReConnect's managers is continuously looking for different sources of revenue they can receive in order to try and enhance Reconnect's sustainability for the future. Reconnect's strategic goal is to expand their premises and improve environmental awareness through the reduction of waste.

Social and environmental benefit
ReConnect work with local schools and colleges to bring environmental awareness and the impact of waste going to landfill. They also calculated that over 40,000 residents were not aware of the impact of the amount of waste been sent to landfill and how they can help to reuse and recycle. They also promote the 're-use ethic' talking about how "when something is recycled it is not second hand but just pre-loved."
Other roles that the business takes on is building upon the success of the Trust, helping to support local people back into employment by helping them with work experience and training. Upon establishment, eleven of the employees were local residents. Within two years over 25 opportunities were created for residents to train in new skills, volunteer or to attend placement schemes. ReConnect provide a supportive environment for the people of Glasgow, offering training and volunteering opportunities for all ages, experience and abilities. The organisation is eager to assist individuals looking to enhance their skill sets in order to create employment opportunities which would tie with SDG number 8 which is decent work and economic growth.
As stated, ReConnect's aim is to help reduce waste within the Glasgow area. This is achieved by changing the direction of waste within Glasgow, away from landfills towards sustainable, recycling and reuse opportunities. The company collect old furniture, upcycle and sell them on at affordable prices. In line with SDG number 17 revitalise the global partnership for sustainable development ReConnect work in conjunction with their partner company, Total Homes, the organisation assists tenants from local housing associations and RSL's with furnishing their homes at a reasonable cost and offer 40% discount to tenants in order to encourage them to be more environmentally conscious and recycle old goods. Through several strategic objectives:
• Cut CO2 emissions by 1884 tonnes by diverting bulk household items from ending up in landfill;
• To raise awareness of Climate Change in a way that enables local action to take place;
• To improve the local economy through the provision of training, employment and volunteering opportunities;
• To provide access to affordable furniture to those with low income or in crisis situations;
• To improve the economic sustainability within the East End of Glasgow by developing business opportunities through ReConnect operations;
• To change an evolving waste culture through education and reclamation.
The organisation works to promote local and national government campaigns to make Scotland a Zero Waste environment.

Interview
Allan Crawford, Assitant Clean and Clear Co-ordinator
Keep this story going! Share below!
ReConnect is an organisation based in Glasgow and specialises in the reuse, recycling and upcycling of household items. ReConnect was initially created by the Connect Community Trust, with the main aim to reduce waste in the Glasgow area by recycling and reusing household furniture and items that would have been sent to landfill.