Not our Work, This is our Passion!
Brackenrig Nursery and Maintenance
Overview
Brackenrig is unique amongst many traditional garden centers, as upon establishment, they opted on doing their own in-house growing opposed to purchasing product from larger commercial growers. The growing process is near and dear to the heart of owner, Linda Pots, as its authenticity benefits both her employees and the environment. This unique growing method contributes greatly to Brackenrig's embodiment of several UN Sustainable Development Goals including SDG 8: Decent Work and Economic Growth, SDG: 12: Responsible Consumption and Production, and SDG 15: Life on Land.
Authors
Olivia Almeida
Celine Wright
School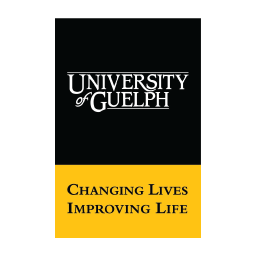 University of Guelph
Professor

Ruben Burga
Innovation
Traditionally, many garden centers purchase mature plants in bulk from their wholesalers nearing the end of May and move the entire stock out to customers within a four to six-week time period. Brackenrig on the other hand, begins their diligent work cycle as early as February. For months on end, employees are hard at work sustaining and enriching the life cycle of each seedling they plant amidst the greenhouses. For the many students that the company hires, this learning experience contributes greatly to Brackenrig's delivery of decent work and economic growth. Having a smaller staff promotes interdependence amongst the team and generates an increased passion for work as employees can physically see the beauty of their finished product upon the arrival of selling season. These quality jobs are continuously helping to stimulate the local Muskoka economy while avoiding deterioration of the surrounding environment.
It is highly important to the staff and management at Brackenrig that during the growing process, no crucial resources are going to waste. Within its operations, Brackenrig has emulated a circular economy through the recycling and reuse of their own company materials. Many of their planters are constructed from sustainable or compostable products including peats, coir, and recycled paper or fibre products. Any plastic elements which do get used in production are then reused for alternative purposes and disposed of responsibly in due time, fulfilling their commitment to responsible consumption and production. Since all plants are grown in-house, employees have a high level of control over the quality of their final product. This includes their elicit exclusion of using any harmful pesticides and insecticides, resulting in a much healthier and more ecofriendly end product for consumers. As the environment is their most vital resource for production, Brackenrig's commitment to life on land is substantial.
Inspiration
Growing up, Linda was highly influenced by her grandmother. She was an avid gardener and quickly passed along the torch of the green thumb to her granddaughter. "I think to get an appreciation for this kind of business, it's important to get your hands dirty and to really be involved from the beginning… that's how I learned, and that is how I got an appreciation for nature in general," says Linda. Initially, she began by growing vegetables, registered as an organic farm, and sold her product at local markets in the Bracebridge area. Linda's success encouraged her to also begin growing native plants for landscapers in the area. Over time, the business grew, and she began propagating larger amounts of these plants in addition to several other new annuals and perennials. As demand grew, so did the amount of greenhouse space she needed; thus, Brackenrig was born and the breadth of her client base grew from niche landscapers to the general public.
Upon joining the nursery business, many companies default to purchasing and reselling product from large wholesalers. This was never the case for Linda. "I think it is important [to grow our own], aside from the experience, we can also control the quality; we can grow much higher quality product than the wholesalers can provide," she explains. Brackenrig does this by their calculated use of beneficial insects to control pests in greenhouses and elimination of any neonic pesticides which are harmful to bees when integrated into the external environment.
"It totally made sense [to grow my own] because it's what I love doing, it's what I knew best and it's what I enjoyed the most," said Linda in a recent interview. Her passion for the business is contagious, embodied by each of her employees, and is nevertheless recognized by all visiting customers. The appreciation that repeat buyers have for the authenticity of the product and the knowledgeable staff is what continuously inspires Brackenrig to continue growing their products by hand.
Overall impact
The work that Brackenrig is doing has substantially impacted the success of their business. They are one of the only nurseries in the Muskoka area to proudly grow their own product from seed, cuttings and roots. Throughout the growing season, short term effects of in-house growing are heavily appreciated by the employees at Brackenrig. It is during this time when they can highly cultivate their product knowledge through their engagement in the process of developing a seedling to a fully finished plant. Both students and full-time staff members build confidence to successfully transfer this knowledge to their customers, generating a staggering number of repeat buyers.
These repeat buyers ultimately transform into a loyal base of long-term customers for the company, ranging from individual gardeners to higher level landscapers. People continuously return to Brackenrig for their garden related needs as they appreciate that all of their products are grown on the premises. Furthermore, the staff's knowledge is so extensive they can provide tailored advice for nourishing each plant in unique conditions for both home gardener and landscaper groups. Plant health and prosperity are never compromised in the Brackenrig greenhouses as they have a high level of control over the growth of all products. This also alleviates long term pressure of operations on the environment by reducing the impact of their overall carbon footprint. Combined, their implementation of an internal circular economy, elimination of harmful pesticides and reduced demand transport trucks demonstrate Brackenrig's efforts to incorporate sustainable practices into their operating business model. Ultimately, success can be measured across their three most important stakeholder groups: happy employees, happy customers, and a healthier environment.
Business benefit
Since Brackenrig founded operations on growing their own product, it has been one of the most successful factors in generating sizeable business revenue. Having staff members directly involved in the growing process creates an abundance of both work and learning opportunities. Brackenrig is a pinnacle of employee satisfaction and wellbeing as permanent staff and rotational students thoroughly enjoy the opportunities they have to engage in direct, hands-on experiences in the greenhouses during the growing season. Being able to physically cultivate a plant from a seedling also develops an unteachable breadth of knowledge for each of the unique plant groups sold by the company. Definitively, this tailored knowledge helps staff to serve their customers most effectively.
Growing and maintaining their own inventory also allows Brackenrig to eliminate many other external operating costs while still maximizing yield. In the absence of paying suppliers for product, they can avoid the potential of overstocking inventory with perishable product, in addition to high shipping and other transaction costs. It also eliminates any uncertainties of receiving insufficient product. The high attention to detail that the Brackenrig employees pay to their plants ensures a product with a higher quality than any regular wholesaler can provide. Not to mention, these quality control methods are significantly less expensive and much more environmentally friendly than most.
Ultimately, growing their own products positions Brackenrig in a more sought after, exclusive market and subsequently distinguishes their product from that of their competitors in the Muskoka region.
Social and environmental benefit
One of the main beneficiaries to Brackenrig's current business practices is the environment itself. The initial decision to grow in-house is one of the most considerable ways in which Brackenrig can reduce the brunt of their carbon footprint. Choosing not to purchase from wholesalers and other large commercial growers outside of the Muskoka area keeps a considerable number of transport trucks off of Southern Ontario's highways. With no need for the transporting of bulk products, highway traffic and pollution levels are reduced.
Keeping in mind that the greenhouse business does use substantial amounts of plastic, Brackenrig does its part in minimizing the overall amount consumed in their operating practices. For planting purposes, they utilize many pots made out of compostable or reusable resources including coir, peats and recycled paper. Plastic elements most commonly used are found in various planter trays, plastic pots, and the greenhouse itself; all of which are reused and then recycled properly upon their usable lives.
During the growing progress, Brackenrig's refusal to use harsh neonic pesticides prevents the destruction of any surrounding ecosystems once the flowers physically leave the greenhouse. These pesticides are often used by many wholesalers and can be specifically harmful to bees, whose populations have been declining at substantial rates globally in recent years. To further promote the protection of ecosystems, Brackenrig incorporates beneficial insects into day to day operations to sustainably control the presence of any greenhouse pests. Some of these include ladybugs or specific breeds of wasps, which both substitute as sustainable equivalents to toxic insecticides.
Overall, Brackenrig is exemplar to other nurseries in the area for their success at incorporating sustainable and socially responsible practices into their business enterprise.
Interview
Linda Pots, Owner
Keep this story going! Share below!
Brackenrig Nursery and Maintenance is located in the Muskoka and Parry sound area and has been happily growing both annuals and perennials since 1988. Their greenhouse area covers approximately fifteen thousand square feet and houses thousands of flowers, shrubs and trees from which an endless possibility of vibrant custom designs can be brought to life. They openly welcome and provide gardening services to a large customer range from the individual gardener to the landscaper.