New Born, New Earth
Eco Boom Diapers PH
Overview
The love of our environment is one of the driving forces that led Ms. Valerie Pineda-Ledesma to start her social enterprise business. As she launched Eco Boom Ph, first in the Philippines, and as an exclusive distributor, she led the innovation of baby diapers in our country. Eco Boom PH is a life-changing sustainable diaper. The Eco Boom Diapers come in three variations; the pull-up diaper is the best seller and 70.1% biodegradable, the plant-based, which is made of wood pulp, and the 100% biodegradable diaper.

Although cloth diapers can also be a good choice, some mothers encounter some problems using cloth as diapers. Cloth diapers can cause rashes to a baby's sensitive skin. The detergent used to wash the cloth can also be bad for a baby's skin. Ecoboom, on the other hand, was tested and certified to be safe for the skin. Also, working mothers opted to find a sustainable alternative to cloth diapers by choosing Bamboo diapers because it is more convenient and easy to use. It saves them a lot of time from washing since they don't have time to do chores.
Ecoboom diapers is a sustainable choice as it lessens waste. Since it is fast decomposing, there is a lesser chance that it will be littered into the oceans or sit still in landfills. Ms. Valerie Pineda's business goal is to provide sustainable products to Filipinos because this is her way to help the environment and commit to sustainable and eco-friendly living.
Author
Liezl Aliza Salamanca
School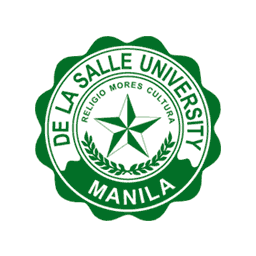 De La Salle University
Professor

Pia Manalastas
Innovation
Eco Boom PH diapers are not like any other brand. With their material that includes bamboo, the decomposition is 10x faster than the ordinary diapers. The diaper uses bamboo as the top sheet, back sheet, and elastic waistband, composing the 70.1% biodegradable material. Although they offer three different products, their primary market is the regular pull-up diaper that biodegrades in 147 days. These diapers had gone through tedious testing and certification, including the Food and Drugs Association (FDA) for safety and ecological and environmental impact testing. That's why Ms. Valerie takes pride that Eco Boom Diapers are the most certified in the country, making it the most environmentally-accredited diaper brand in the Philippines and how its materials set it apart from the competition.
Some of the Accreditations include:
OEKO-TEX STANDARD 100 certification (sustainable textile production) -
"a worldwide certification system for environmentally & socially responsible production facilities in the textile & clothing industry. This means that our product is completely FREE from harmful chemicals & safe for humans to use."
FSC CERTIFIED
"Our products are 100% FSC (Forest Stewardship Council) certified. This means that our products are made from non-woven bamboo that did not harm our world's forest. Being FSC certified, our brand has complied with the highest social and environmental standards on the market."
OK-BIOBASED
"Eco Boom products received an OK-BIOBASED certification, an environmental protection label for bio-based low-carbon products in Belgium. The OK-Biobased program aims to help companies improve the market competitiveness of renewable products, guiding consumers in choosing environmentally-aware and conscious products."
Inspiration
With her passion for living a zero-waste lifestyle, Ms. Valerie is an avid advocate of The Plastic Solution, a movement established in the Philippines that supports recycling plastics bottles by filling them with non-biodegradable materials such as straws, cigarette butts, wrappers, and the like. Then, reusing it as fillers for construction materials, fences, garden pots, benches, and other purposes. This environmental movement aims to lessen plastic waste so that it won't end up in the ocean.
Ms. Valerie got into it very much that she influenced her friend, who started the company, to shift to zero-waste products like using shampoo bars instead of plastic bottles. Then, she took its vision on her own business by launching the Eco Boom diapers combined with her love for children/babies and the environment. Everything comes naturally as all her passion jives accordingly. She also wants to share the product with other moms who have a deep concern for our environment. Basically, like what she said,

"I feel good when practicing zero-waste."
Overall impact
Ordinary diapers take 400 to 500 years to decompose, depending on the material used, because 80% of the product is made of plastic, and that is how it took a toll on the waste pollution. On the other hand, Eco Boom Diapers' innovation significantly lessens waste considering that the average diaper used in a day by a single infant is 10 to 14. To add, the quality of the Eco Boom Diapers lessens the frequency of changing by only using 6 to 8 diapers per day, and at the same time, it is hypoallergenic, gentle on the skin and chlorine-free.
Eco Boom Diapers give mothers a more eco-friendly, safe, hypoallergenic choice than regular disposable diapers. 70.1% of an Eco Boom diaper biodegrades. Because it is so soft, bamboo fiber is ideal for a baby's skin. Its smoothness means that bamboo fibers do not irritate the skin as other materials with jagged edges are prone to do.
Bamboo is a common resource in Asia. It is a versatile plant and stronger than other metals. That's why bamboo has been a material for everyday needs and the choice in making things. Bamboo is the fastest growing plant globally and can grow up to 4 inches a day. It also regrows quickly after being cut down, making it the No. 1 renewable resource. What is amazing about this plant is that after being cut, the plant health improves that it can grow faster. Bamboo can be re-harvested every three years without any harmful effects on the environment and regrown more than 150 times.
Business benefit
Business benefit
The rise of awareness and campaigns for sustainability helped Eco Boom prosper in the market today. Sustainability has become a consideration for many consumers nowadays because it is helpful to the environment. Of course, it is noble to support sustainability makes one want to consider eco-friendly, faster decomposing diapers. Especially that, the age of mothers today are the millennials (young professionals) who coincide with the popularity of sustainable goods.
Also, digitalization paved the way for awareness for sustainability. Awareness for saving the earth uses an online platform to promote their goals. At the same time, Eco Boom diapers are a fully digitalized online store wherein you can easily create and order straight for shipment. Orders can be made using mobile devices with flexible payment methods.
With the unique visions of Eco Boom diapers, it is also easy to approach celebrities and endorsers who share the same ideologies.
Ecoboom diapers might seem intimidating when it comes to the price as it amounts to twice the regular diapers. However, the Ecoboom technology is highly absorbent. The average daily use is only 6-8 diapers compared to 10-14 on regular diapers, compensating its price while satisfying "ecoheart moms," as termed by Ms. Valerie. She also shares her clients' testimonials, saying, "once you go Ecoboom, you can never go back" (to regular diapers). Ms. Valerie receives a lot of good feedback from her clients, and it's evident in 18,000 followers of her shop on the social platform Instagram. Many mothers are thanking her for bringing and sharing the product in the Philippines.
Social and environmental benefit
Social and Environmental benefits
An average of at least 7,000 diapers is the average usage of a baby up to three years, creating approximately 3.5m tons of non-biodegradable waste that will most likely sit at the landfills.
Eco Boom Diapers' advocacy gives more Filipino moms an eco-friendly alternative to disposable plastic diapers to eliminate waste. With that, we can reduce plastic pollution on our planet by taking a small step towards a zero-waste environment.
Future Plans
To reach a wider network and increase consumers who can avail of Eco Boom Diapers, Ms. Valerie plans to widen the sizes available for Eco Boom Diapers catering starting up to newborn to older years. She is also planning to launch other sustainable products that are not common to our market from different countries and bring them to the Philippines to provide better choices for Filipinos.
Lastly, Ms. Valerie shares what she believes, "to do everything with passion, love, and consistency to keep going because she believes that everything will pay off." She continues to research for products and innovation and at the same time uses her voice as a way to help and express her sentiments for using eco-friendly diapers and other products. She wants to inspire others as she continues to be a voice of change and an advisor for sustainably by sharing her practices and ways with others.
"If I have something in my heart, I share it. I've been aggressively telling my friends to stop using plastic bottles, stop using napkins, stop using bottled shampoo... I used my voice as a way of helping and expressing my sentiments about non-biodegradable diapers." - Ms. Valerie Pineda
Interview
Valerie Pineda, Owner
Keep this story going! Share below!
Eco Boom Diapers PH
Manila, Manila, PH
Business Website: https://newearthph.com
Year Founded: 2019
Number of Employees: 2 to 10
Eco Boom Diapers PH is the first biodegradable diaper in the Philippines. It is an Amazon Top-Rated Diaper Brand, Certified 70.1% biodegradable by SGS and OK-Biobased Certified, FSC, OEKO-TEX. It takes pride as the first environmentally-accredited diaper brand in the Philippines.