Nature Inspired Solutions
Melaleuca
Overview
As a wellness company, Melaleuca ensures to provide their customers with the best products and services. They're not only focused on profit but are focused on doing good for people.
Authors
Naomi Hasbun
Ainsley Sonnier
Omar Vinson
School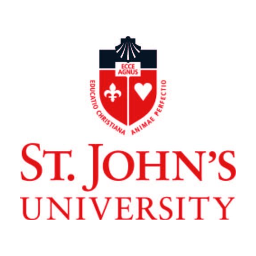 St. John's University
Professor

Charles Wankel
Innovation
Melaleuca's mission is to provide a helping hand to their customers on reaching their goals of a healthy, better life style. They do this by offering a variety of natural products made by the combination of science and nature. Their items consist of supplements, cleaning and laundry products, personal care products, beauty products, healthy food and drinks, medicine and treatments, home fragrance products, and essential oils. They produce eco-sense, highly concentrated products that come in small plastic bottles. Their products are 10 to 12 times more concentrated than the usual items people buy at their local stores. Since 99.99% of homes have tap water, they have removed all water from their products and have reduced the size of everything they supply. This has led to less storage, fewer storage tanks, smaller warehouses, a smaller footprint in the ecosystem, fewer trucks, fewer trips, less cardboard used in shipping boxes, less fuel, dramatically less greenhouse emissions, and less virgin plastic used. Melaleuca also creates their own plastic, meaning that they don't need to outsource and purchase bottles. They create their own products and sell them so customers are receiving the items straight from the manufacturer. As of today, they have over 400 products and are in two billion homes and still growing. Melaleuca ensure to stay connected to the people they are serving by only gaining customers through a referral program. They use a word of mouth referral system that consists of current customers referring new customers to become members of the company.
Aside from products, Melaleuca also has a foundation that helps enhance the lives of those in need. This was created in 2001 after the September 11th terrorist attack. They donated $800,000 to family and individuals that were financially affected by the attacks. Not only do they donate funds, they also donate wellness products, food, and additional aid worldwide. Melaleuca has donated funds to help disaster relief in the United States, Canada Mexico, Japan, the Philippines, Nepal, and other countries. They also sent truckloads, planeloads, and cargo ships full of supplies and products to help families that were affected by natural disasters. They delivered aid to wildfire victims in California, Colorado, Idaho, and Tennessee, and helped rebuild lives after tornados hit in the Midwest and floodwaters hit in Alberta and Louisiana.
Inspiration
Melaleuca was founded in September 1985 by CEO, Frank VanderSloot. He was inspired by his father's ways of being during his upbringing. He was raised in a modest household and did not have much while growing up. His father had always pushed the idea of working hard, not accumulating debt, and being honest. While traveling, VanderSloot discovered that in the early wars, the main ingredient in their first aid kits were tea tree oil, also known as, melaleuca oil. Once he learned this information, he quickly brainstormed different ideas that can be made with this knowledge. This led him to creating Melaleuca and using it to name his company as that is the main and active ingredient used in majority of the products. Vandersloot wanted to ensure he was providing honest items to his customers and combined science and nature to create products.
Since the start of Melaleuca, VanderSloot has received many awards and recognition for the levels of work he has achieved. In 2001 he was recognized as entrepreneur of the year by Ernst & Young, CNN, and USA Today, in 2008 he received the Better Business Bureau Hall of Fame Torch Award, in 2015 he received the Horatio Alger Award and in 2019 he received the Idaho Business Review Icon Award. Melaleuca has become a member of the Inc. 500 hall of fame and is the only firm to remain on Inc.'s list for five consecutive years. As of today, the company is still at a rise and continues to change the lives of their customers.
Overall impact
Melaleuca's impact has continued to grow year after year since its inception in 1985. Over the years, they have established themselves as a company committed to the safety of households and families by manufacturing and distributing environmentally safe products/services. When we interviewed Holly Myers, a marketing executive for Melaleuca, she gave a great quote that sums up Melaleuca's goals related to their impact: "What I love is that they are not only focused on doing good work to make a profit, but they are focused on doing good for people."
Through their mission, they have been able to expand to reach even more markets by becoming an international business. Today, their products are sold in 19 countries and they reach an estimated two million households per month. As a result, their annual revenues total $2 billion from their line of over 400 products.
Overall, there are many businesses who have prioritized their profits over the safety and well-being of their customers and as a result, society. Even in industries concerned with the health of their customers, there have always been scandals involving harmful substances being in products presumed to be safe. Melaleuca wants to be the business that changes this trend by not only using safer and natural products, but by positively impacting the lives of those facing extreme hardship. The Melaleuca Foundation was created in 2001 by the original company after the September 11th attacks. Ever since then, the foundation has used its resources to donate to people who lived through natural disasters, war, famine, homelessness, and more. It is through donating money or resources to people affected by these tragedies that Melaleuca helps society. A recent example of the foundation's efforts is the crisis in Ukraine. They have donated products to Ukrainian hospitals such as first aid kits, MelaGel, Triple Antibiotic Ointment and bandages.
Another example of the societal impact that the Melaleuca Foundation had was back in December 2021 when super typhoon Rai hit the Philippines. They donated $250,000 to families affected by the natural disaster.
Melaleuca's environmental impact is very progressive. They have committed to using less harmful ingredients in all of their products. With many of their cleaning solutions, for example, they have found a way to use other additives rather than bleach or various alcohols. Bleach and similar cleaning agents have the potential to be harmful to the environment and wildlife because it can be contained in runoff. By using environmentally-friendly alternatives, Melaleuca helps to reduce the pollution from chemicals and the containers that they come in. Plastic is another major pollutant that Melaleuca wants to reduce. In order to decrease unnecessary plastic consumption, Melaleuca does not outsource their plastic. Another statement from Holly Myers during our interview with her captures how she views Melaleuca's environmental impact: "Less plastic, less fuel, a smaller footprint, and a better way of taking care of our environment."
The short-term effects of Melaleuca's business model would be providing individuals, families, or businesses with safer alternatives for everyday products to use. Whether in cleaning supplies, personal or home care, supplements, or food & drinks, Melaleuca's customers all enjoy the benefit of less worrisome ingredients in their products. As for long term effects, their impact on the environment along with the possibility of other businesses following in Melaleuca's footsteps are both good examples. Even if Melaleuca is just one company, every change counts when it comes to the environment. To have such a large company committed to sustainability and safety could give others an incentive to make an environmentally conscious change. It is also not outside the realm of possibility for more businesses to look at Melaleuca's success and follow a similar path.
Business benefit
Melaleuca has been on Forbes list of America's Best Midsize Employers for three consecutive years. The list of 500 employers is very prestigious and over 200,000 midsize companies are evaluated each year to see who will be chosen. The fact that Melaleuca has been on the list for three years in a row displays how good of a work environment they foster. This list is not the only one they have appeared on, either. In 2021, they appeared on another Forbes list for America's Best Employers for Women as well as the list for Best Employers By State in 2021 and 2020. In Idaho, the state that they are based out of, they have had a profound effect on the economy. Over 10 years ago in 2011, they contributed $591 million to Idaho's GDP while adding 4,300 jobs to the state. Although these numbers only correspond with the effects of Idaho in the past, Melaleuca still contributes to a good portion of Idaho's GDP today. It should be noted that this is only one state out of one of many countries that Melaleuca currently conducts business in.
One of Melaleuca's business benefits to the customers themselves is that they are the manufacturer and the distributor. When interviewing Holly Myers, she described it as, "Cutting out the middleman." Rather than their customers purchasing products made of materials supplied by another company, Melaleuca's customers are purchasing products manufactured directly by the company. This helps to boost their transparency when discussing their safe ingredients to their customers and also fosters more trust between the brand and the buyer.
Social and environmental benefit
Part of Melaleuca's brand is how their products use natural ingredients so they can protect individuals and families. Their website explains their origins and thought process pertaining to their products. A quote from their website sums up their goals: "We're passionate about helping you replace the harmful, dangerous chemicals that enter your home in the form of national brand cleaning products and other household goods. Naturally safe ingredients are our priority." Although providing environmental benefits can be seen as a precursor to social benefits, Melaleuca still has many moments where they exclusively focus on social welfare. The Melaleuca Foundation, as mentioned earlier, shows a vast array of examples in which Melaleuca has helped the social atmosphere in a specific region. The Santa Lucia Children's Home in Quito, Ecuador is one of the Melaleuca Foundation's success stories. Many children within the orphanage come from homes in destitution. As the sole financial supporter, Melaleuca supplies the orphanage with food, medical care, clothing, beds, toys, school supplies and everything else they need. Consequently, the children leave the orphanage with a better future than when they arrived. This too, is just one of the many examples of the organization's social benefit.
One major environmental benefit that Melaleuca has is the reduction of water use and transportation. They manufacture highly concentrated cleaning products and leave it to the customer to add the water to dilute it. The pollution that comes from the treatment, purchase, and transportation of water is pretty damaging. If Melaleuca were to add the water to products themselves, they would need to increase the amount of plastic they produce to accommodate more of the product going out to customers. They would also need to pay more to transport water to their many facilities across the world.. All of this would lead to more environmental strain, which is the exact opposite of what Melaleuca stands for. Instead, they recognize that many homes already have their own water that they can add. This is something that is explained in our interview with Holly Myers. This measure effectively reduces Melaleuca's environmental footprint and gives the customer more control on the quality of their cleaning and other home related products that they purchase.
Interview
Holly Mayers, Marketing Executive
Keep this story going! Share below!
Melaleuca is a wellness company that is known for their nature inspired products. Their mission is to provide their customers with safe, effective, eco-friendly, and affordable items that enhance their lives. The company has found ways to have less of an impact on the environment when products are made. There is also a Melaleuca Foundation that was created to assist families and individuals in need after any natural disaster and catastrophe.