Natura Green Plastic
Natura & Co
Overview
Since in order to keep selling beauty products and display them in the market required plastic bottles, Natura started thinking on a different way of creating their containers that would be more environmental friendly and also in line with Natura's values and vision of building a better world and working in a sustainable way in every aspect of their business.
That was when the green plastic was developed, a solution of a better way of creating containers.

Authors
Sergio Lamadrid
abraham ruiz esparza alba
Marlen Garza
OCTAVIO CANO
School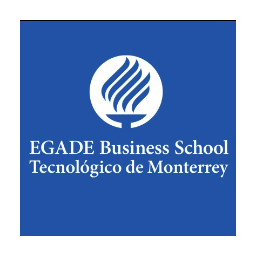 EGADE Business School Tecnologico de Monterrey
Professor
Alejandro Rios
Innovation
Green Polyethylene is a polymer made from sugarcane (renewable origin), whereas traditional polyethylenes use fossil source raw materials such as oil or natural gas. Green plastic is the material that Natura uses to manufacture some of their containers and it is 100% recyclable. The process to produce green plastic is not only focused on the making of the plastic, the sugar cane must be cultivated without chemicals in order to get organic alcohol which is used in other processes of Natura.
The main benefit with green plastic is that the contamination that is produced in the process of making green plastic is much more less than producing regular plastic. It has the same properties and characteristics of a regular plastic, but the process reduces the CO2 emissions by ~71% compared to the regular one.
The property of being 100% recyclable reduces residue in ~ 97% and it is aligned with the values of the company of making a better world.
Inspiration
Natura was one of the world's pioneers in sustainability business, they not only work with green plastic but also have a whole list of sustainable projects that are included in the public report that they share yearly.
Natura, in the making a better product for the consumer and the environment is a cruelty free company, they got the certification Leaping bunny certified Cruelty-Free on September 2018. They also have eliminated some ingredients that are were not completely safe in the cosmetic industry, and in the same line they have eliminated the microbeads and replaced them with some beads made from rice and bamboo, because of the environmental impact.
They are in constant search of creating a better world and educating the customers to be environmental responsible. They created a document, which is a P&L statement, but for environmental issues as well where you can actually see what the company is consuming and what they generate as residues. The idea of Natura is to have transparency all the time.
Overall impact
The impact of using green plastic will mainly be for the greenhouse gas effects. Natura is able to reduce the CO2 in their production even though this process is more expensive for them.
Natura focuses on the environmental impact, as we said before, using green plastic is quite more expensive than using regular plastic so we can say that the company has no economic benefits by reducing cost with green plastic, instead is the other way around. The important thing is that Natura is minded in absorbing the costs to deliver a cleaner and friendly product to the planet. Another job that Natura has is to educate the society to understand that the products that they deliver are better in an overall status.
We think that accepting overcosts for the benefit of the environment and the society is an ideal that more companies should adopt in order to have a better life, after all, no one can make profits if there is no environment.
Business benefit
It is actually a really interesting case, because this process actually is more expensive than the regular plastic process. Natura believes that absorbing this cost is part of what companies should do in order to be friendly with the environment.
They agree to pay more to produce these containers to empower the customers to choose and decide some products that also are helping the planet. Natura wants them to understand that their company does things differently and this will benefit the brand perception and hopefully lead them to higher sales.
All the practices that Natura does focuses on the environment, even that they are conscious that not all products can be treated the same. One example that Gris gave us is that the category of perfume has some key characteristics that cannot be change because the market is sensible to them (specific the wrapping plastic of the boxes). In that case, Natura tries to search for other solutions where they can balance that extra waste generated by one category of products and make an improvement in other, so that sales does not decrease due to this type of factors.

Natura seeks to reduce carbon emissions from its products and processes. They are committed to reducing emissions by 33% by 2020 (base year 2012) . This is one of the initiatives that is part of the Carbon Neutral Program.
Social and environmental benefit
Green plastic should be able to set an example as environmental friendly innovations that other companies should look up to and also, it should generate value for customers. Who wouldn't buy a quality product that is at a competitive price but also is helping the environment?
If we as a society became more conscious about what beauty and self-care industry generates in waste we would have more willingness to pay a little bit more in order to take care of the planet.
There is a powerful message to be spread among society to be more thoughtful of what we do and not just make money at the cost of others or at the cost of the environment. We believe that Natura's story should be shared so that people learn and understand that business can be done with good profits while taking care of the environment and the society.
Interview
Griscelda Ramos, México Sustainability Manager
Keep this story going! Share below!
Natura & Co
Mexico City, Mexico City, MX
Business Website: https://www.natura.com.mx/
Year Founded: 1969
Number of Employees: 5001 to 10000
Natura is a Brazilian manufacturer and marketer of beauty and personal care products. The company was founded in 1969 by Luiz Seabra and became a public company listed on the Sao Paulo Stock Exchange Market.
Natura also owns the brands: Aesop, The Body Shop and recently acquired Avon, expanding its presence to 100 countries.
Natura & Co uses door to door salespeople, e-commerce and retail stores to retail its products.